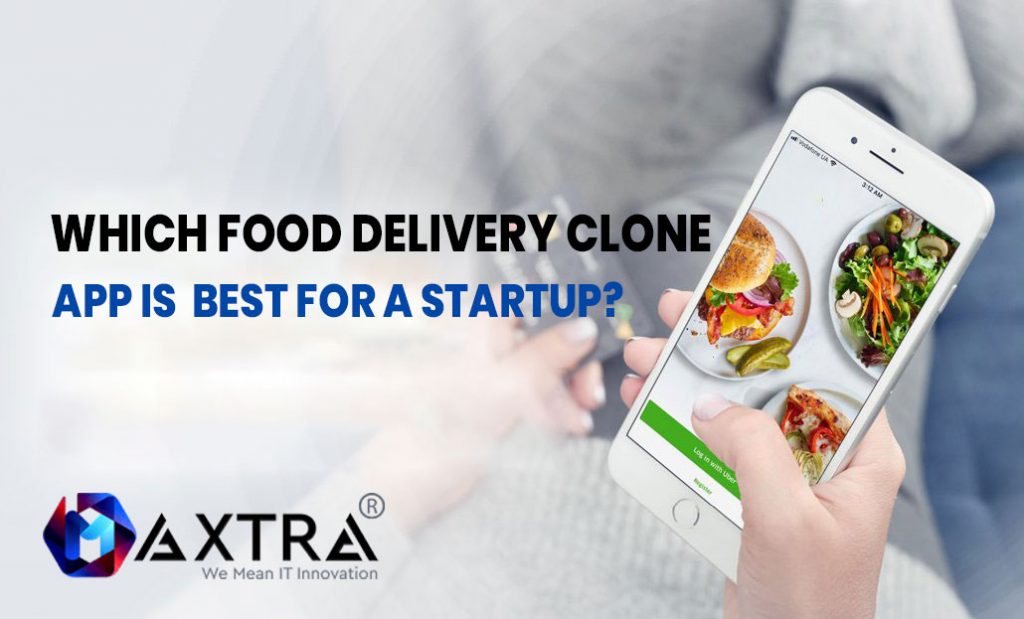 Quick accessibility to customers is the most important factor in the business world. Over time, you can experience vast transformation in the restaurant industry as well. Since Food delivery app clone is serving immensely in the growth of restaurants. People can easily place orders as per their choice with a few clicks. Other appreciable aspects of the food delivery clone app are that it allows users to track their order delivery time. To the ease order placement process, the Restaurants app Development Company has added a lot of features to the restaurant app. 
You can start using the application with its successful installation on your device. People like to meet their requirements with few clicks on their mobile. Technological development has added efficiencies restaurant industry. Now customers do not need to depend on the pickup process to enjoy their food. Additionally, they also avail of the coupon discount as per the validity of the order placed. 
People who wish to set up their business in the restaurant industry must know about the best food delivery clone app. The featured applications have the potential to deliver the best customer experience with restaurants. But restaurant owners need to explore which food delivery clone app is the best to grow their business. 
  Read More:- How to Launch Online Food Delivery Business in 2021
What Are The Best Restaurant Apps For a Startup?
The availability of the mobile application has helped restaurant businesses to maintain their online presence. It is the best way to manage customers' needs. This is why Restaurants app Development Company India is working to help out their clients with additional services in-app. In the current time, restaurant industries are embracing the use of food delivery apps to handle their business efficiently. Entrepreneurs should know about the food apps so that they can beat competitions and stay ahead of competitors. 
The Food app delivery applications include various attributes such as a facility for navigation for potential customers. Apart from these, it offers the facility of promoting the business and improving the services through customer feedback. Usually, the restaurant manages the option to acquire feedback from customers. This is the most authentic way to figure the issues in their services.
Zomato

Swiggy

UberEATS

GrubHub

Seamless

DoorDash

Postmates
Food Delivery App Function:
It is important to understand the function of food delivery apps. The utilizations of food apps help restaurants to offer personalized experiments to each customer. Since customer may find their opening and closing time even it varies on some of the occasions. The presence of an application for placing an order of food is serving to both customers and restaurants. But to use the application, users need to understand the prescribed methods. 
Let's take a glance at the function of the food delivery app:
In the first step, users need to follow the sign-up process through the registration process with their basic details.

Secondly they will require state their drop off location for easy delivery of their orders.

Users may quickly choose the menu as per their choice available as app features. Restaurant application provides the menu of their partnered restaurants to enable users to enjoy their cuisines.  

Further, they have the option to pay for their selected menu. Customers may either choose an online payment option or agree with cash on delivery.
Find The Process For Business Interaction With Food Delivery App:
There are certain methods through which businesses can interact with food delivery apps. They need to implement a legitimate process to carry on their business. Customers are very selective in terms of choosing the restaurant online. They mostly prefer to offer repeat business. Thus, restaurants must take care of their customer delight to keep their business growing. Businesses need to follow these steps to successfully create their online presence through food delivery applications:
They will require executing the sign-up steps with information like their new passwords, credit card business address, the number of engaged employees, and details of their bank account.

Thereafter, they become capable of receiving orders from their customers and preparing their orders within the stipulated time.
Core Features of Restaurant Mobile App:
Allow restaurants to improve their customer experience

Best platform to increase the number of returning customers.

Easier platform to make payment for placed orders

Help to receive customer feedback to optimize services

Mobile restaurant apps help customers and restaurants in the following ways:

Enable to improve brand reputation
Customer-Centric Features of Food Delivery App
:
Customers can use some of the specific features of the food delivery app. those are designed for the convenience of users merely. You can take a look at those here:
Login option

 for account creation to gain accessibility.

Search bar option 

to find restaurants located nearby along with food categories to select meals as per desire.

Payment

 Methods with online-offline options for the convenience of the customer.

Option for keeping a check on Order status and tracking

 of the delivery status.

Customers may reach out Help & Support

 option to find the solution to their issues or queries.
Restaurant Centric Features of Food Delivery App
:
Option for login

 for receiving orders from customers as per their needs.

Order Management

 feature to effectively manage placed orders and their delivery on time.

Catalogue Management feature

 to handle the restaurant profile.

Customer Response

 option for responding to customers as per their reviews and feedbacks.
Why Admin Feature of The Restaurant App is Important?
The admin features help to gain complete control of the food delivery account. It includes the following features:
Owners have options to modify, delete, and block any of the users through the application management tool.

They can effortlessly handle commission rates for placed orders and also they can manage the payment modes available in the application.

Additionally, restaurant owners can display special offers and discount options with the help of an offer management facility.

Allow them to avail of the technical support facilities to handle the application with no errors every time.
How Food Delivery App Clone is Helping The Restaurant To Win The Trust of Customers?
Food delivery app clone is designed to create a trouble-free platform to place orders. App clone has helped to win the trust of customers with the following attributes:
It is customizable and scalable: customization refers to the act of personalization as per the needs of customers. In addition to this, it is compatible with new features to better customer experience.

Hold white-labeled feature: Restaurant can quickly rename their Application with their company logo and brand. It is the best way to create credibility among customers.

Quick global launch: the application support multilingual and multicurrency factor for global service with no difficulties. 
Wrapping up
:
The food delivery app clone is quite proficient to start a food delivery business online. The inclusion will help bus8iness owners to reach a wide range of audiences with no barriers.