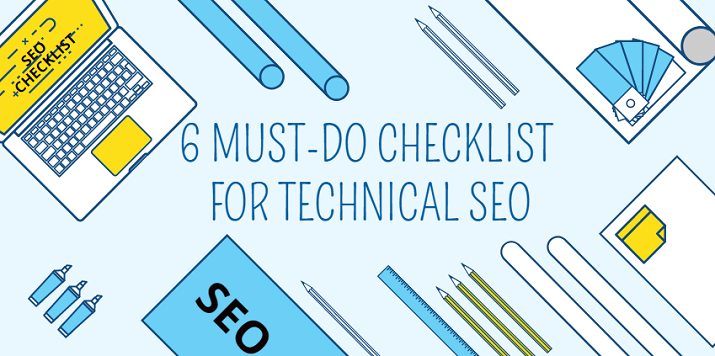 A website that seems visually appealing may not necessarily rank well, reason? Technical SEO. The site must have a technically perfect SEO to rank higher.
Now, what is technical SEO?
Debatable yet mostly acceptable, technical SEO are those practices and techniques that are implemented to maximize traffic on a website, increase its usability and improves its ranking.
So, here in this post, we have gathered a checklist of some important technical SEO aspects that you must undertake.
Crawlability: You must ensure that the essential resources on your website are crawlable. With the new Google algorithm, it is evident that all resources like Javascript or CSS must be crawlable. To you, robots.txt might seem an easy option, but it restricts crawling. Thus you need a good SEO crawler and get the list of blocked pages. At present two SEO spider can provide this service, Screaming Frog, and WebSite Auditor.
2.Check Indexing: The crawlability must precede by checking the indexing of your website. The number of pages on your website indexed must be proportional to the total number of pages on the site. If different search engines show different results for indexed pages this gap is significant, it means you need to pay attention to it. To check this, you must review you disallowed pages for indexing.
Optimising Crawl Budget: Setting a crawl budget is critical for effective SEO. It's the number of the pages of your website that will be crawled by a search engine in a specified timeframe. Google search Console can give a good idea of the crawl budget. But if you need a breakdown per page of crawl budget then WebLogExpert should be considered.
It's speculative, yet it is said that Google assigns the crawl on two factors: Internal Links on the pages and backlinks from different sites.
Audit of internal links: Internal linking is an excellent idea for efficient PageRank, but these links need to be logical on a superb crawlability and UX. But there are specific factors that you mustcheck while auditing the internal links. Like, click depth, broken links, re-directed links, and orphan pages.
Reviewing the sitemap: Sitemaps are integral for search engines to recognize your site's structure and identify new content on it faster. If you want a good technical SEO uplift then Revising your sitemap is a critical step. The freshness of content, clean sites without garbage pages useless links or redirected URLs are crucial in this regard. Size of sitemap is of great significance. Google has a limit of 50000 URLs for crawls. Some SEO agencies believe that lower the size of sitemap the better is the crawl.
Mobile version of the website: Google has this recent amendment of indexing the mobile version of the site before that of a desktop. Now this means that the pages of your mobile version website will aid in determining the ranking of both the desktop and mobile websites on the search engine. Making mobile-friendly websites is an utmost necessity.
Concluding this informative piece, we suppose, it's time you start taking technical SEO seriously and hire technical SEO experts like Maxtra technologies for best results.