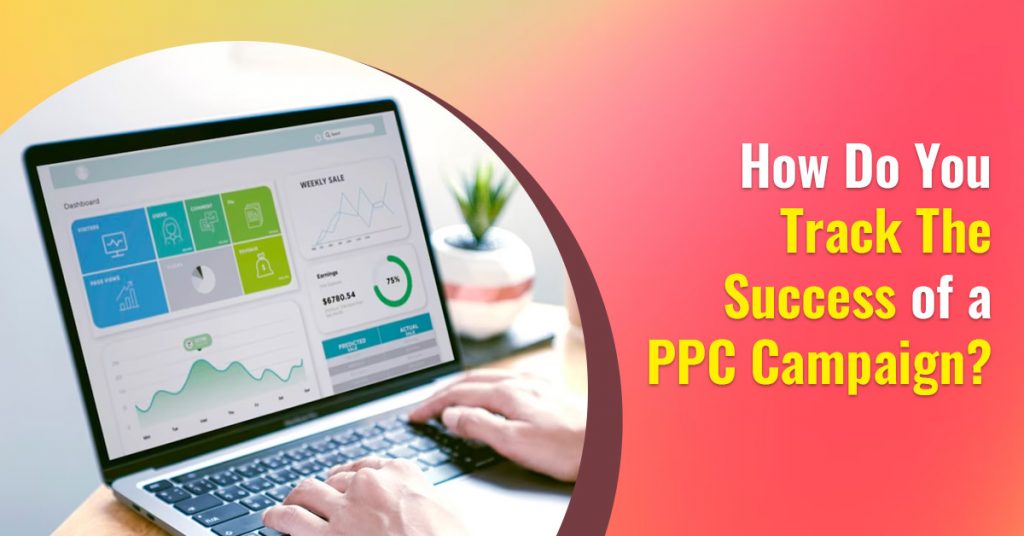 Pay-per-click, or PPC, is a powerful digital marketing technique that helps companies in increasing website traffic and sales. To get the most out of a PPC campaign, you must monitor its effectiveness and examine the data to find opportunities for improvement. In this blog, we'll go through how to evaluate a PPC campaign's performance and choose the Best Digital Marketing Company based on statistics.
10 Tips To Track The Success Of A PPC Campaign With Ease
Define Your Goals
You must establish your goals before you start monitoring the performance of your PPC campaign. What do you expect to accomplish with PPC marketing? Do you want to create additional leads, enhance earnings, or boost website traffic? Once you have a firm understanding of your objectives, you can build up your PPC campaign monitor its success.
Track Conversions
Conversions are the actions that website visitors perform, such buying something, contacting you, or signing up for your email list. Since tracking conversions shows you how many people are doing the desired action after clicking on your ad, it is important to consider tracking conversions for determining the performance of a PPC campaign.
You must set up conversion tracking in your PPC account in order to track conversions. For instance, Google Ads enables you to track conversions by including a conversion tracking tag in the code of your website. When a visitor completes a conversion activity, such as completing a form or making a purchase, this tag keeps track of it. Then, you may assess the success of your campaigns based on the conversion data in your PPC account.
Monitor Click-Through Rate (CTR)
The percentage of individuals who click on your advertisement after seeing it is called the click-through rate (CTR). A high CTR shows that your advertisement is relevant to your target the age group. Furthermore, it indicates that more individuals are coming to your website, which may result in higher conversion rates and earnings.
You must keep track of the clicks your advertisement receives and multiply that number by the number of impressions to determine your CTR. However, a CTR of 2% is regarded as favorable, while one of less than 1% can mean that your ad is not compelling.
Analyze Quality Score
PPC platforms utilize a statistic named Quality Score to assess the compatibility and excellence of your website and advertisement. A high Quality Score may result in lower ad prices and better ad placement, which may lead to an increase in clicks and conversions.
You must consider elements like ad significance, the landing page experience, and expected click-through rate when evaluating your Quality Score. However, you can raise your Quality Score and enhance the performance of your PPC campaign by enhancing these criteria.
Calculate Return on Ad Spend
Return on ad spend is a metric that relates the amount of money spent on advertising to the revenue your PPC campaign generates. It enables you to assess whether the money you spend on advertising produces a profit.
Use A/B Testing
A/B testing is a technique that compares the performance of two versions of a landing page or advertisement. However, you may optimize your PPC campaign by doing A/B testing to determine whether ad wording, pictures, or landing pages result in the conversions.
You must develop two variations of your advertisement or landing pages, each with a distinct variable, to conduct an A/B test. After that, you run both versions and evaluate their effectiveness using metrics like CTR and conversion rate.
Analyze Audience Demographics
Understanding your target audience and how to modify your PPC campaign to suit their requirements and preferences requires analysis of your audience demographics. It includes Age, gender, geography, and interests that are some examples of demographic information. Luckily, it can help you see trends and make data-driven choices to improve your ad targeting.
You can see audience demographic information on the majority of PPC platforms. To improve your return on investment, you might establish a new ad campaign that is solely targeted to women aged 25 to 34 if you see that your current one is doing well with that group of customers.
Monitor Ad Spend
To make sure that your PPC campaign stays within your budget and has a beneficial ROI, monitoring your ad expenditure is essential. You could find areas where you might be overpaying and make data-driven decisions to maximize your budget by keeping track of your advertising expenditures.
You must track the cost-per-click (CPC) of your advertising and the daily budget you set for your campaign in order to keep tabs on your ad spending. Once you have determined that you are not overspending an advantageous ROI, you can adjust your bid strategy or budget.
Analyze Search Terms
Understanding how users are finding your adverts and what keywords they are using to seek for your products or services requires analysis of search terms. In order to improve your ad targeting, you can uncover high-performing keywords and negative keywords by analyzing search phrases.
You can access search term data on the majority of PPC systems, which may then be analyzed to find trends and insights. For example, you can increase your return on investment by developing new ad groups or campaigns that specifically cater to long-tail keywords that customers are using to search for your goods or services.
Conclusion
A PPC campaign's success must be tracked in order to maximize your advertising budget and produce a profit. Furthermore, you can make data-driven decisions to optimize your PPC campaign and produce the highest possible ROI by defining your goals, tracking conversions, monitoring CTR, analyzing Quality Score, and other available measures.Apart from that, if you are still wandering to know about Digital Marketing Company for PPC services, we can help. In order to find out the right guidance for the same, you must visit our website at any time.