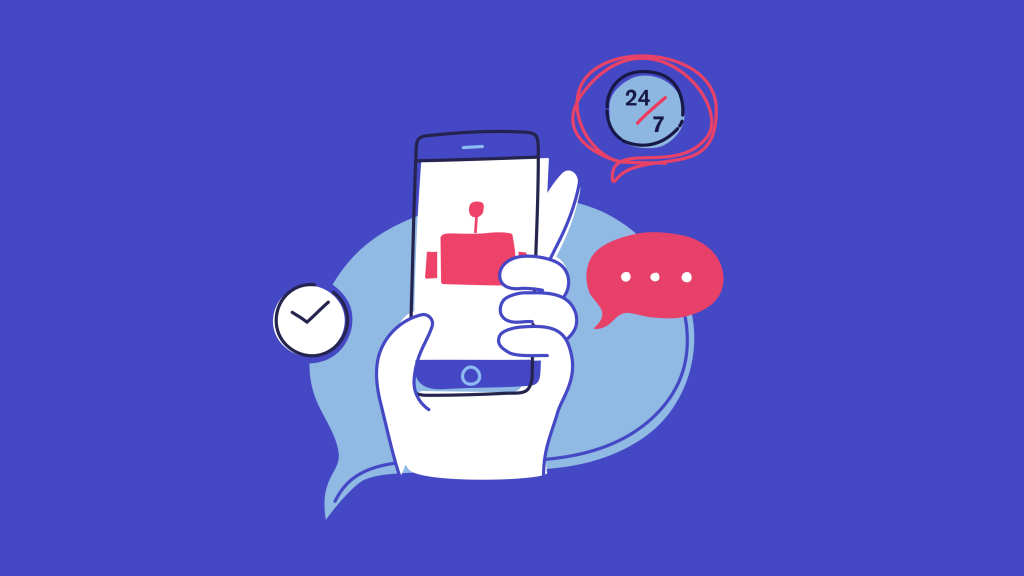 As a web development company service or a mobile app development company, you're always on the lookout for new and innovative features to integrate into your web apps and mobile apps. With the help of OpenAI, you can take your app development to the next level and provide your users with a truly cutting-edge experience.  So, if you would like to integrate some exceptional features into your web application by making use of OpenAI, what are you waiting for? Luckily, you have the option to access the blog post we discussed below. However, you will also be able to avail of Web Development Company Service if seeking the same web solutions. 
Here Are 7 New Features You Can Integrate Into Your Web App Using OpenAI 
Automatic Language Recognition (NLP)
A branch of artificial intelligence called "natural language processing" (NLP) aims to give machines the ability to comprehend, analyze, and produce human language. You can build chatbots and voice assistants that can comprehend and react to natural language input using OpenAI's NLP technology. NLP can assist your app in comprehending user inquiries and responding to them appropriately, facilitating user interaction with your app.
Another helpful function that you can include in your app using OpenAI is sentiment analysis, which uses NLP. Your app can analyze user comments and ascertain the sentiment behind it using sentiment analysis. By doing so, you can find out where your app requires work and make the necessary adjustments.
Video and Image Recognition
You can make apps that can identify things in images and videos by using OpenAI's image and video recognition technology. In e-commerce apps, where users can snap a picture of a product they're interested in and your app can automatically locate comparable products, this can be especially helpful. Entertainment apps that enable users to identify songs or television shows by taking a picture or video can also make use of image and video recognition.
Creating Content
You can generate high-quality content for your app without having to compose it yourself with the aid of OpenAI's content generation technology. This can be especially helpful for apps like news apps or educational apps that demand a lot of written material. With OpenAI, you can generate content that is relevant, informative, and engaging, saving you time and resources in the content creation process.
Personalization
You can develop apps with OpenAI that can tailor the user experience based on the user's tastes and behavior. By doing so, you can give your customers a more individualized experience and boost engagement. Personalized notifications that inform users of events or activities they might be interested in are just two examples of the many ways personalization can be achieved. Recommendation engines can also be used to propose products or content based on user behavior.
Statistical Analysis
Predictive analytics is the practice of determining the probability of future outcomes based on historical data by using data, statistical algorithms, and machine learning techniques. With the aid of OpenAI, you can build predictive models that can assist you in spotting patterns and trends in user behavior and modifying your app appropriately. Predictive analytics can help you anticipate user behavior and make data-driven decisions, improving user engagement and retention.
Detecting fraud
You can spot and stop criminal activity in your app with the aid of OpenAI's fraud detection technology. Moreover, you will be able to safeguard your app and your users from fraudulent activity with fraud detection and give them a more secure experience. Anomaly detection algorithms, which recognize unusual behavior, and machine learning models, which learn from past data to identify fraudulent activity, are just two examples of methods that can be used to spot fraud.
Voice Assistants and Chatbots
In web and mobile applications, chatbots and voice assistants are gaining popularity as they give users a more conversational and interactive experience. Further, you can build chatbots and voice assistants that can comprehend and react to natural language input using OpenAI's NLP technology. However, chatbots and voice assistants can be used for a variety of purposes, such as customer service, technical support, or product recommendations. Also, they can help reduce the workload of your support team and provide a more convenient and efficient experience for users. 
So, if you would like to integrate all such features to your web application, you must get in touch with the best Mobile App Development Company. However, we can also be your one-stop shop where you can receive the best guidance to meet your needs and requirements. Our application developers are experienced and well-versed in delivering the right solutions at the comfort of your home. 
In Conclusion: 
With the aid of OpenAI's cutting-edge technology, you can develop unique and captivating features for your online and mobile applications. OpenAI can give you the resources you need to advance your app development, from fraud detection and predictive analytics to natural language processing and image identification. Furthermore, you can enhance user interaction, boost retention, and maintain an edge over the competition by adding these features to your app. However, keeping up with the most recent technological trends is crucial for web development companies and mobile app development companies, and OpenAI is a great spot to start.
For more information and updates about the latest features, you should visit us at any time.