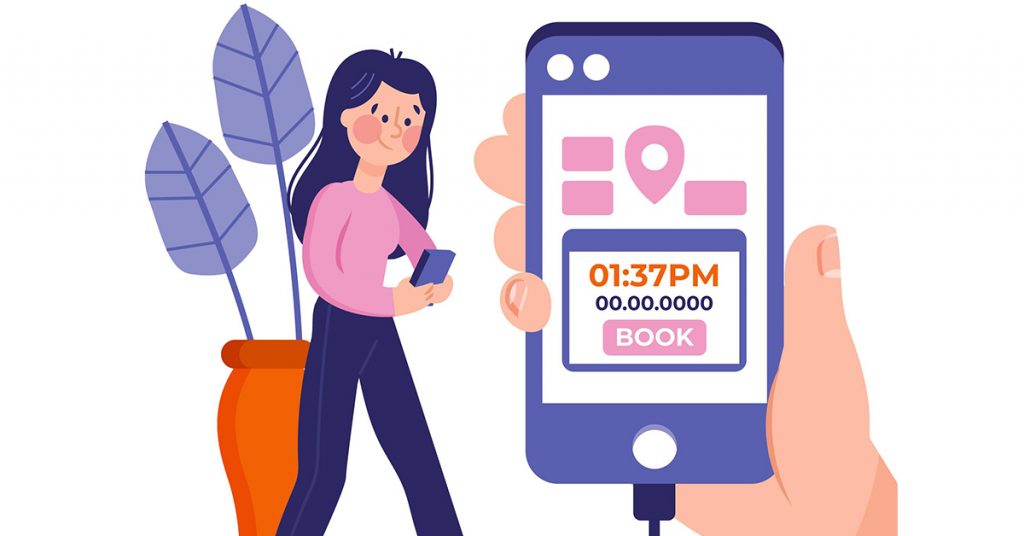 Several sports events, trade shows, festivals, conferences, and other meetings are hosted all over the globe every day. They are diverse in the issues they care about and in the individuals, they are trying to engage. One of the things they share is the fact that they all can profit from technology. 
In many cases, event planning applications provide an opportunity to connect with a target audience and enhance the quality of the experience. Mordor Intelligence projects that the event app development company enterprise would increase by 10.65 percent between 2019 and 2025. 
Starting the event planning mobile app may be difficult because the market, the potential consumers, and prospective market niches are endless. A thorough guide laying down the main stages and facets of the event planning app development process through an event app development company is included to assist you better understand the project. 
Description of Event Planning App Development. 
In the deployment of event planning applications, there are a number of factors, including those mentioned above, that may affect the outcome. To start, here are some considerations to bear in mind if you're creating an event app from scratch through an event app development company.
Figure Out Your Mission 
Understanding the goals and rationale for a new app is important in the same way it is for any other app. Come up with a concrete idea, pinpoint your target audience's requirements, and grasp who your target audience is. Understanding the market for event planning applications is important because of the crowded industry, therefore before you begin developing your product, learn about your rivals. 
Review The Potential Ways To Do This. 
Which will you prefer: web-based or mobile software? Or maybe, both? A website may be more useful if you're planning to buy tickets. Users at events will find a mobile app a better option than desktop software. Another benefit of a mobile app is its capacity to function without internet access. 
To compare, you may either pick a native solution for your mobile app or you can go with cross-platform development. Despite being an alternative, the native app environment offers a far better and smoother user experience and an event app development 
Complete Your Specifications 
Choosing event management software features may be hard; knowing when is key (and put them in writing in a form of functional specs). Event planning applications have a huge amount of diversity, therefore it's hard to compare the many capabilities since each company, purpose, and use case is unique. 
Create, Make, And Try 
Once you've completed the ultimate product vision, the process of product development through an event app development company begins. Some basic options will be available, but we'd want to discuss two features we think would be beneficial to you in the long term. The best way to see your design in action is to create a quick model of it and get actual people to interact with it.
Make Changes On The Go 
Break your project scope into manageable parts and take steps gradually as you iterate your approach to launch. You may make updates without having to rewrite your app's code in its entirety. Use your testing time for the project (or even before). The widespread adoption of test-driven development (TDD) techniques ensures that the software satisfies quality and functionality specifications. 
Initiate 
When you organize an event, it's critical to have the appropriate IT personnel on hand in case anything breaks down. Event apps need solid tech support to ensure accuracy and efficiency and this can be enabled by an event app development company.
In addition, it's wise to consider promoting your event app before release by using your event website to advertise and offering unique benefits for those who use the app during the event. Put yourself ahead of the competition by making your product an incredible component of the event. 
How to Turn Your Event App Into a Money Maker 
Having an app is a great idea for an event. Custom app creation gives you the opportunity to achieve various targets. In addition, corporate event planner software may serve as an extra source of income for your company. Most event management applications use one of these types of monetization: 
Don't forget that you may quickly generate funds with your new event planning app. The easiest method is to charge people. In this instance, if you want your software to be worth your money, you must offer genuine value. A good example is that your app may have some bonus features like VR/AR support, being able to go into a room where you can network with the speakers, or any other benefits, such as skipping the queue or getting free coffee. An excellent solution to the issue "How do you advertise an event app?" is this method. 

Collecting service fees for tiny increments on ticket purchases. Most event aggregators use this approach. If you're planning an event, putting an extra charge on buying tickets through the app will be ineffective. By offering a cheaper admission price, guests have an extra incentive to download your app. 

Place advertisements in the app that guests may look at while they go. Any goods or advertising banners are shown during the event may belong to the event sponsors (depending on their type). 

Make use of business relationships. For instance, you may include a feature in your app that connects to ride-hailing applications like Uber or Lyft, giving event attendees the ability to hail a vehicle in the app without having to switch out of it. Local companies may team together and provide either free or reduced offers to the guests at the event. 

Sell a framework for other event organizers to utilize by creating a white-label solution and customize your application for each of your clients. If you've developed a successful event planning software, you'll have to use it just once. If you create something, why not sell it to others who may need it for a bespoke event of their own?