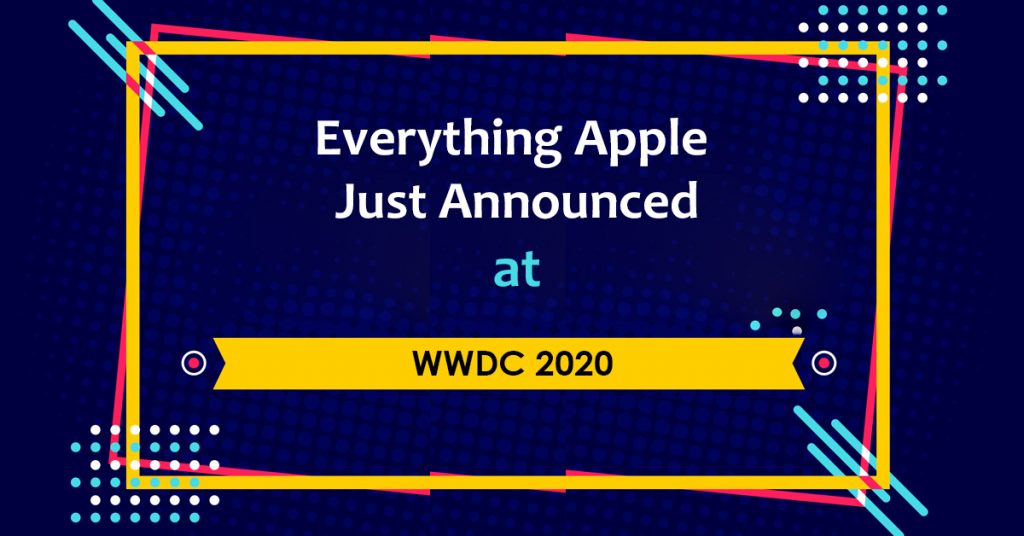 The company that set the gold standard in presentations, started its WWDC 2020 speaking to an empty auditorium. Tim Cook took up the stage and emphasised on the Black Lives Matter movement and the COVID-19 pandemic and then proceeded to the announcements that Apple had in store for us.
Along with the latest software announcements for the iPhone, Mac, Apple TV & Apple Watch, there was an announcement of Apple switching to its silicon and replacing Intel. A piece of news we all saw coming a long way. Tim Cook also mentioned Apple's $100 million pledge to fight racial injustice and addressed the current BLM protests.
Let's look at all the announcements that were made by Apple in WWDC 2020.
Announcements Made in WWDC 2020
The WWDC this year was virtual and unlike non-COVID years, all the announcements were made virtually. Let's have a brief overview of all the announcements made in WWDC.
iOS 14 Announcement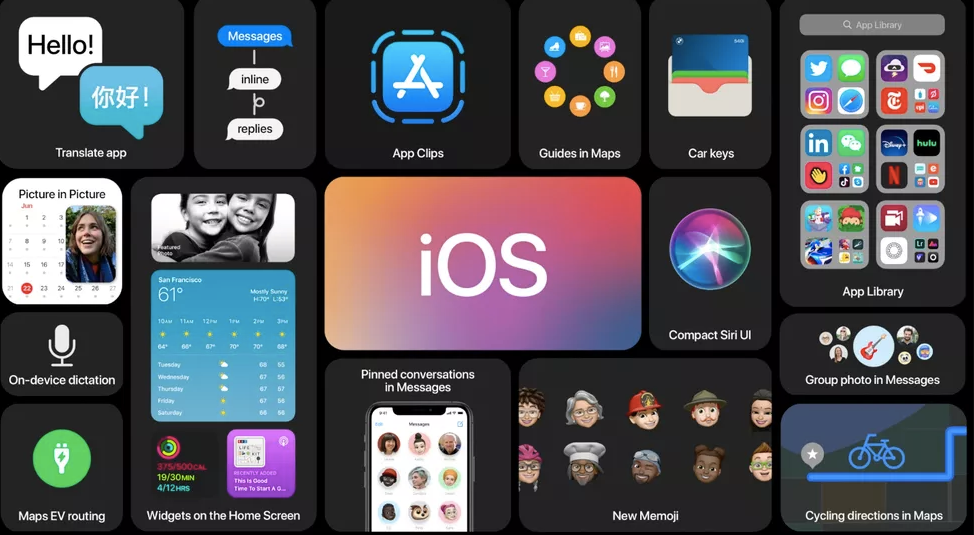 Apple announced a new iteration of its wildly popular mobile operating system. The developer builds of the OS are already out with the public rollout scheduled for July. Let's look at the interface changes that the latest iOS release has brought forward.
Widgets: Probably one of the most awaited features. This year, widgets won't just live on the side of your home screen, but you would be able to put widgets alongside the icons on the springboard.
Picture-in-picture mode: This feature was available on the iPad since iOS 9 but had been strangely missing from the iPhone. No more! This year's iOS release brings the picture-in-picture mode to the iPhone. If an iPhone user is watching a video, this feature allows the video to be played in a small window if the user switches apps.
Siri: Apple's virtual assistant received a visual overhaul and enhanced speech to text transcription capabilities. Now, this transcription can happen entirely on-device which tremendously improves speed and privacy.
Maps: Apple's latest Maps will allow users to get cycling directions and electric vehicle-specific directions that route drivers through charging stations by taking into account the available range of the vehicles.
App Clips: Modular 'Applets' are introduced that allows users to use make payments or use similar 'check-in' based services. These applets can be initialised using built-in NFC or messages.
CarPlay: It now has a new wallpaper option along with a slew of other changes that can help users in parking their cars and facilitating seamless food ordering. Additionally, BMW and Apple are working towards making the iPhone your car keys that may be introduced sometime in the future.
New App Library: Once you swipe past all the app pages, a new page now appears termed as App Library. It has all the apps installed on your iPhone and categorises them based on their genre.
iPad OS Changes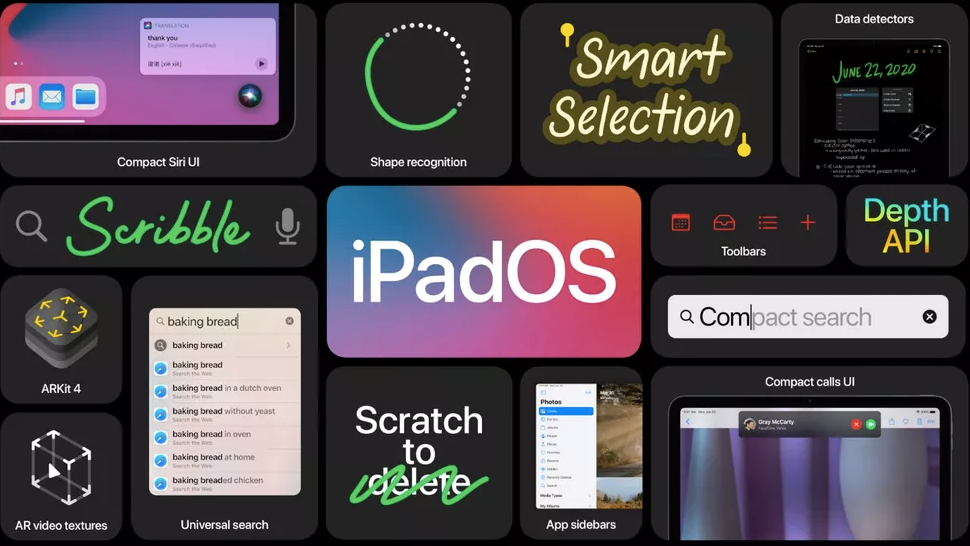 Since Apple spun off the iPad OS and iOS as two distinguished platforms, the iPad OS receives additional tablet UI centric features that enhance the user experience.
Scribble with Apple Pencil: The Handwriting recognition feature now works universally and can be used on almost any text field. Another addition is the ability to draw computer-generated shapes by simply holding the pencil above the hand-drawn shape.
Enhanced Universal Search: The spotlight search can now dig deeper into notes, emails & files. It also no longer has a full-screen UI.
Apple Watch Changes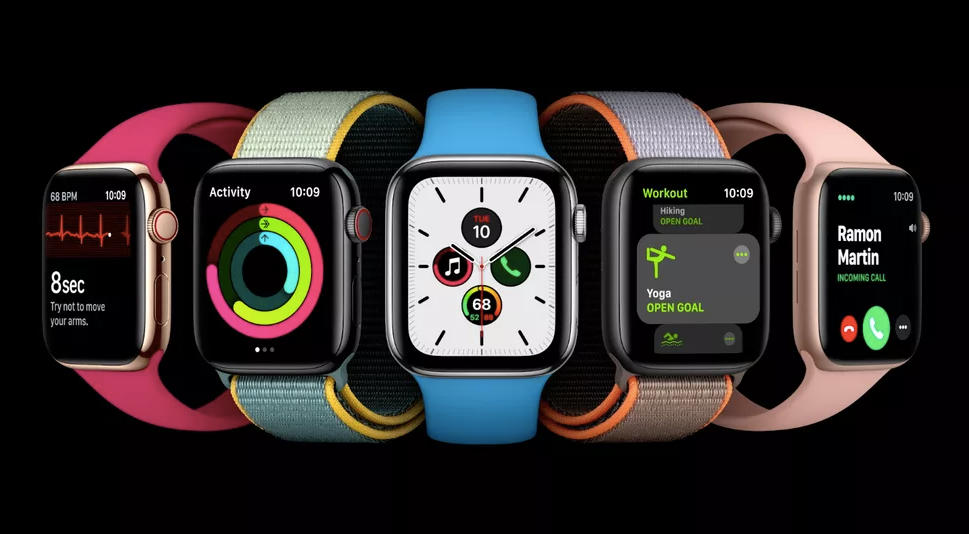 Apple's wearables also got a few functional upgrades and a new feature.
Sleep Tracking: The feature that even cheap Android fitness bands had from the times immemorial, the Apple Watch finally got sleep tracking capabilities. It tracks your sleep schedule now and syncs the data with the Watch. App on the iPhone. This can help you in tracking your sleep schedules.
Face Sharing: Now you can share your Apple Watch face with your friends & family. If anyone likes your Watch setup, this new feature allows you to seamlessly share the face over e-mail or messages.
Handwashing Detection: The times we live in! Apple Watch now has a feature that tracks when you are washing hands and alerts you to wash hands for a minimum of 20 seconds. It automatically detects the handwashing motion and starts a countdown for 20 seconds
Overall Privacy Enhancements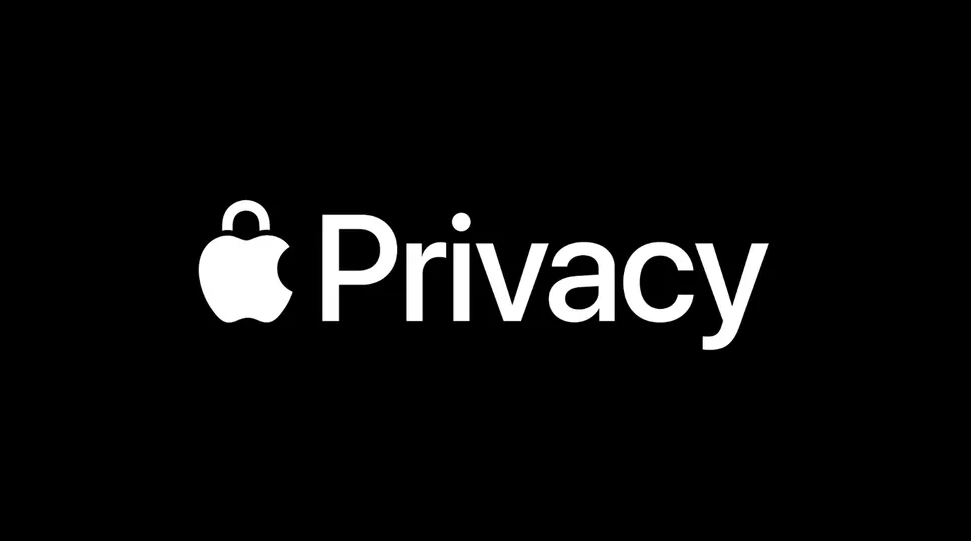 Apple's emphasis on user privacy had a new chapter added in the WWDC. Below are the latest updates that improve user privacy.
Camera/Mic Access Indication: If any app accesses your camera or microphone, the iPhone will display an on-screen indicator.
Enhanced Privacy Policies: App developers will now be required to provide privacy highlights for their apps. These highlights will include the data that users are currently sharing with the apps. Users will also get a summary of the permissions before downloading the apps.
Approximate Location: If an app requires location access, iOS can provide an approximate location to the app, instead of providing precise location access.
Homekit Updates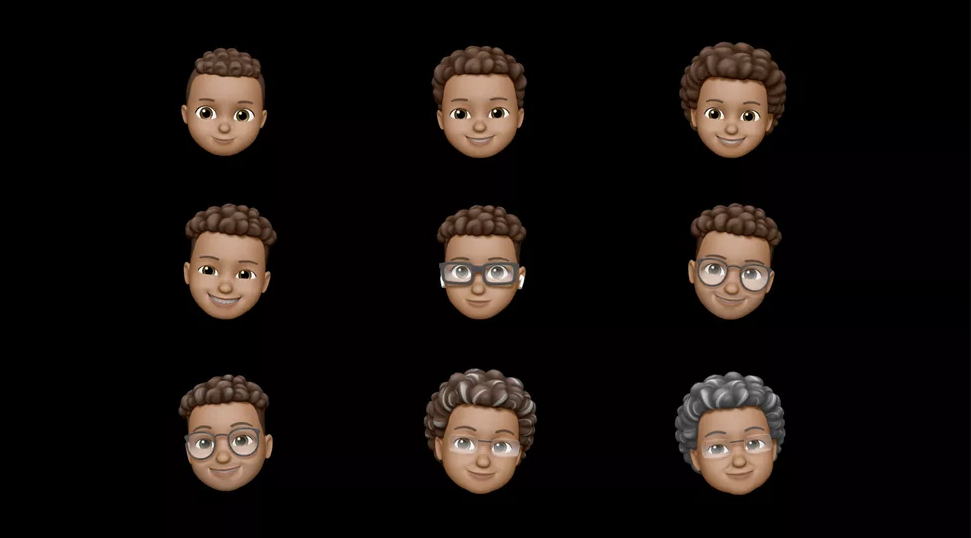 The Home automation solution from Apple also received updates in the latest WWDC.
Face Recognition: Homekit enabled doorbells now have face recognition capabilities and can send notifications to your device if it detects a known face at the door.
Activity Zones: The security cameras that are set up using Homekit now only alerts you in case of someone entering your property and not when something passes by the camera, just barely in the frame.
Adaptive Brightness: Homekit enabled smart bulbs in your house can now adjust the brightness and temperature of connected bulbs depending on the time of the day and mood setting.
macOS Big Sur Announcement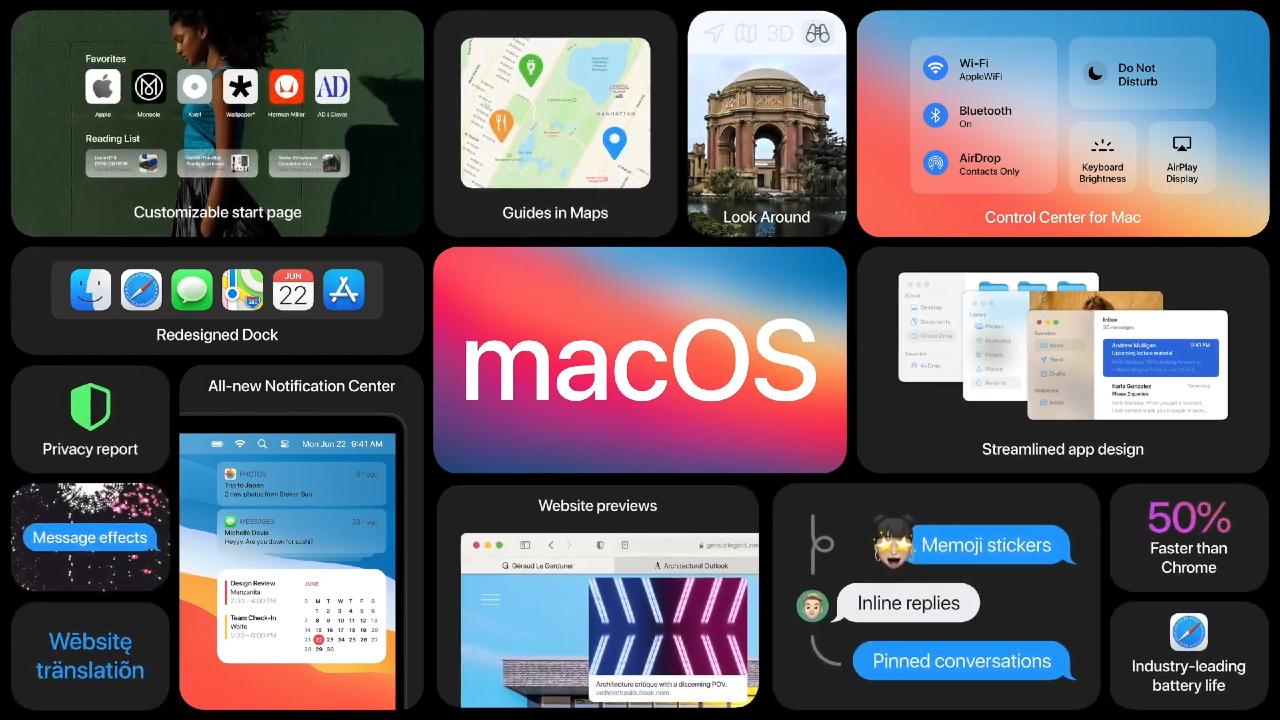 Apple's next macOS release will be called Big Sur. Visually, this release feels more like a hybrid between iOS and macOS. Let's look at the changes brought in the latest release.
Overhauled Safari Extensions: The long-awaited Safari's extension overhaul is here. This update limits the amount of data that developers and their extensions can access on a device. If an extension asks for data access, you can provide modularly and time-limited access for specific or all the websites.
Privacy Report in Safari: A new 'Privacy Report' button is added to the Safari browser that keeps tracks of all your passwords and monitors possible data breaches. It also keeps a note of what data is being tracked by a website.
Upgraded Maps: The latest Maps on MacOS now support features such as in-door maps, favourite locations, etc.
Control Centre: A feather from the iOS book, the macOS now has an integrated Control Centre that provides access to Wi-fi, DnD, volume, dark mode, etc.
The Switch to Apple's Silicon from Intel Announced
We saw this news coming from a mile away! Apple is making the switch from Intel as its primary chip supplier to its silicon. The company believes that integrating its silicon in the devices will allow it to derive extra performance.
Apple is not new to the chipset game. It has designed its chips that are used in the iPhone, Watch & the iPad line up. Additionally, this hardware switch will allow MacBooks and other Apple desktop devices to run iOS apps natively!.
Apple says that the app developers can optimise their iOS application to run on the new chipsets in a matter of days. Meanwhile, the 'Rosetta 2' in the Big Sur macOS update will automatically translate pre-existing apps for cross-platform compatibility.
This wraps up all the announcements made by Apple in WWDC 2020.
Leave a comment about what you think was the most interesting announcement made by the tech giant.