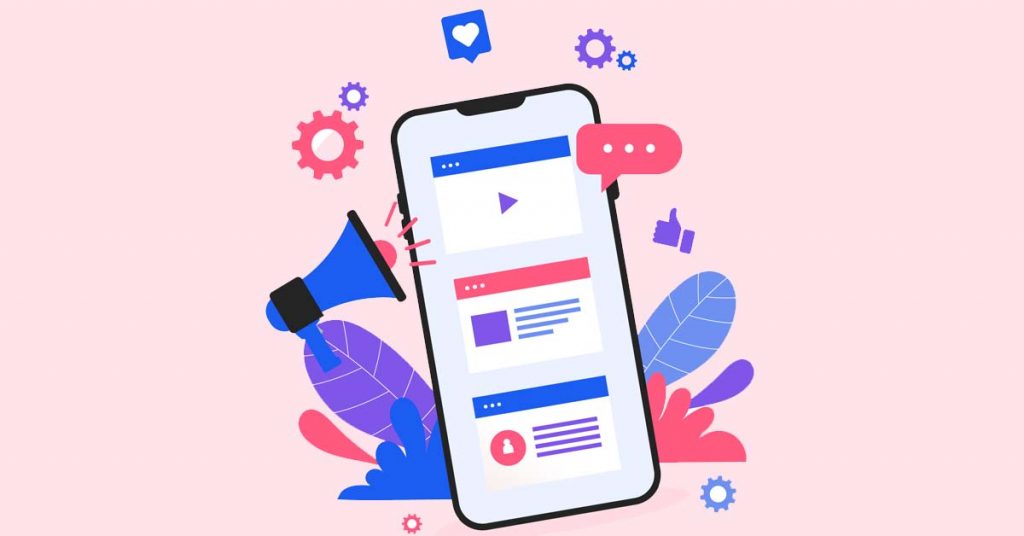 Technology has touched almost every aspect of our lives. With digitization, the strive is to improve and streamline the entire corporate governance system. Why not get a business app for your restaurant?
A custom mobile application development services provider can build that perfect app for your that compliments your restaurant business facilitates a seamless user experience. Mobile development services are increasingly under heavy demand to develop mobile apps for businesses that help them in taking their business online.
As the marketplace evolves further, customers look for convenient solutions to conduct their business that has propelled the mobile development services. With the recent pandemic-induced lockdown in effect, customers are staying in their homes and will highly prefer services in their comfort zones, without stepping a foot out.
Let's have a look at what customers expects from a mobile app that caters to a restaurant customer base.
Why Your Restaurant Business Requires a Mobile App?
There are numerous reasons why a restaurant business requires a mobile app. Aside from the enhanced business value, there are numerous financial benefits as well. Custom mobile application development services can build a restaurant app that caters to a larger audience group. Below are a few reasons that explain why a restaurant business requires a mobile app:
Enhance your audience reach: What if you are running a sale and want your regular customers to know about it? You can send out direct notifications to your customers who have downloaded the app, and notify them about the event. This can improve the footfall and eventually, the revenue of your business.
Develop a New Sales Channel: Your app can prove to be the next direct sales channel for your restaurant business. A custom mobile application development services provider that provides specialized mobile development services can provide you with the perfect app that fulfills all the requirements of a direct sales channel.
Grow Our ROI on Marketing Expenses: Your mobile app can serve as branding for your restaurant business. You can run promotions that require users to download the app and earn a discount coupon. This can improve the relevance of your business by persuading users to at least try the app. This can prove to be a high potential marketing move.
Gain Consumer Insights: Your mobile app that exists on your user's cell phone can provide you with user-specific data such as e-mail addresses, contact number, and their physical location. Mobile development services provide can build functionality for your app that allows you to send out push notifications to customers if they are close in proximity to your restaurant's location.
These are the points that mandate the development of an app for a restaurant business. In these changing times, it is imperative to change with the changing business trends and an app proves to be the optimal next step in this transition.
What Do Customers Expect From a Restaurant App?  
A mobile app for a restaurant enables continuous interaction between your business and your customers. Statistics have shown that only 5 out of every 100 restaurant service providers have a mobile app. This disparity only showcases the potential that the mobile app industry has as of now. Let's look at the various features that customers expect from a restaurant app.
Reservation Services: Does your restaurant has a high wait time for customers? This alone can drive customers away from your restaurant. A mobile app developed by custom mobile application development services can provide your customers with the ability to reserve their tables beforehand and avoid wait times. This tremendously enhances the user experience and provides immense convenience to the customers.
Ability to Explore the Entire Menu: Integrating your entire menu into your app can help customers in exploring and making decisions completely online. Dine-in customers can also look at the menu online before coming in, saving order times considerably. Custom mobile application development services can develop dynamic menus that allow you to change prices and items on the fly.
A Robust Feedback System: Word of mouth marketing can go a long way in ensuring that the merits of your restaurant are displayed in front of the relevant audience. A robust feedback mechanism can help customers in knowing beforehand what kind of service they can expect in your restaurant. Mobile development services can help you in building a robust feedback system in your restaurant app and promote transparency.
Integrate Social Media: Today, everyone is present on Social Media. You must leverage the reach and build up influence over platforms. Social media can prove to be just the right tool that you can use to enhance your business reach and develop trust among users. Mobile development services can build extensions for your app that can handle all the social platforms right from within the app.
Deploy a Referral Program: If someone likes the services that your restaurant provides, you need to ensure that they get a medium to refer your services to their friends and family. A robust referral program can go a long way in promoting your business and enhancing word-of-mouth marketing.
Integrate Delivery and Takeaway Options: With the rise of food delivery aggregators such as Swiggy & Zomato, the market has shown that there is a huge potential for delivery services. If you choose to deploy the delivery & take away services in your app, you can not only save the extra fees that the food aggregators apply on your orders but also enhance market relevance.
Customers today have evolved as per the market trends and it about time that more and more restaurants get their very own mobile app. Mobile development services have already developed thousands of restaurant apps and will build thousands of more apps in the future.
Conclusion
This article makes it clear why restaurants need a mobile app and what exactly do customers expect from a well-designed and feature-rich mobile application. A custom mobile application development services provider can build that perfect app for your restaurant that helps you in enhancing your customer's experience.