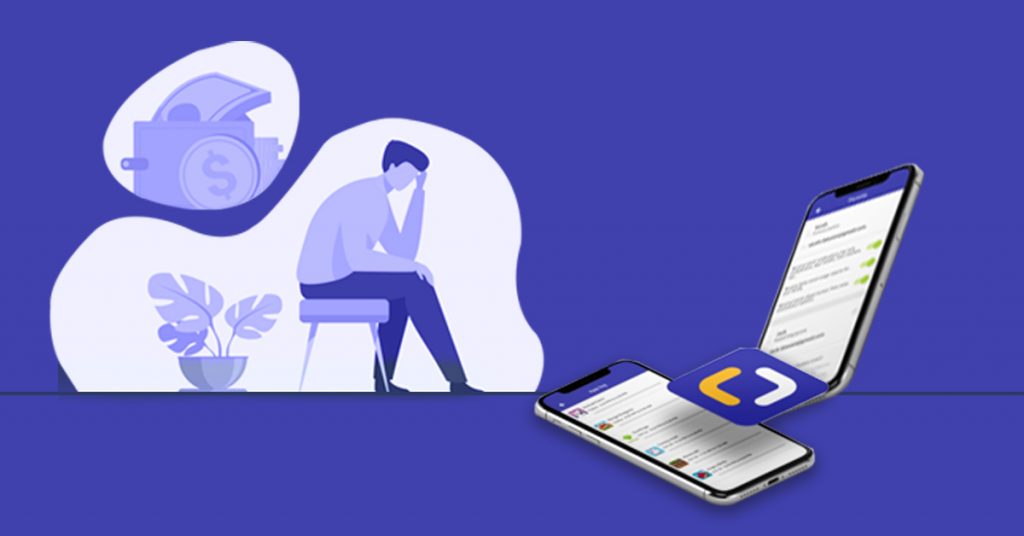 The COVID-19 epidemic locked in a vast number of people indoors and led to a major increase in smartphone app usage with an all-time peak of 200 trillion hours of use in the year 2020 alone. (App Annie, Source) 
Some vertical apps developed by cutting-edge mobile app development company have seen a prolonged increase in commitment, such as content, media, online learning, healthcare, fitness, foodstuffs, and games. In a few weeks, the pandemic has led to a major rise in the involvement of the consumers through these vertical pathways (DAU).
Although the US and China constituted the largest iOS application download markets, India and Brazil formed the largest Android application download markets. Statista also indicates that by the end of 2021 smartphone devices are expected to cross almost 7.1 billion. App Annie forecasts the global market expenditure in app stores to reach $157 billion by 2022. 
Looking at these mobile app numbers, it is obvious for any big marketer or app maker in the coming years that the growth of mobile apps should be on the radar. The experience that such an organization provides will help companies develop a complete application that drives income. The critical problem here is however how much does it cost today to create a state-of-the-art smartphone app?
 READ : How Much Does Mobile Banking App Development Costs?
Factors Influencing App Development Costs in 2021
While we have put together the most valuable considerations that help to assess the costs of creating a mobile app, the exact price range depends on the prices of the developer, time, and difficulty of the project. The below-mentioned factors directly affect the cost of app development in 2021.
App Category Factor
The cost of creating a mobile app through a mobile app development company would depend in large part on which type of app you choose to make. There is no need for these applications to operate a specific network. They don't even rely on some specific system feature. In addition, large data sets don't really need to be integrated. This causes these apps to cost less growth. Clock and calendar are examples of such applications.
These applications represent millions of users in a stable, real-time environment at a certain time. In addition, social network applications need integrated integration with other devices and functions, including real-time communications, media files, cameras, geolocation tools, and in-app transactions. The cost of designing these applications is also normally higher.
READ : How Much Does Signal Like App Development Costs?
App Design Factor
The architecture of the program is another important element in determining the expense of creating an app. A custom template or customized user connection is much harder to create than designing a traditional user interface. Data shows that 94 percent of the first views of an interface are related to design. 
The wireframe mapping is particularly important as it determines the application screen flow as the main structure. A detailed wireframe from a reputed mobile app development company will minimize many reworked designs. Businesses therefore often concentrate on developing well-structured app drawers to reduce design and production costs.
App Target Platform
You want to create the software as a forum to determine its production costs. The font choices, navigation styles, UI artifacts, and the location of the button on any device are different (for example, iOS and Android). This determines the expense of developing the software. The distinction in creating an iOS or Android app is not very big. The development of an Android app is, therefore, costlier when several devices with various OS versions of the app need to be created.
React Native lets developers create Mobile, iOS, and Android applications using a single codebase, saving them 40-90 percent development time. In addition, developers can quickly access third-party APIs and plugins with Reaction Native, allowing them to build cross-platform applications with a native look and feel. These advantages drive companies to extremely cost-effective reactions to native applications through a mobile app development company.
Maintenance of The App
Obviously, it does not stop with its final update, the costs of software growth. Companies must always modify and update their smartphone applications in accordance with the new market changes and OS models. To do this, businesses must cover the costs of maintaining the app based on the reasons. 
Research shows that companies generally invest, and justifiably so, one-fifth of the overall costs on app production upgrading. One of the most important marketing strategies is an upgraded app with new functionality, content, and efficient CTAs. An improved mobile interface delivers outstanding user engagement, incredible conversion rates, and remarkable returns.
Conclusion
You should search at cheaper prices if you have a budget for a shoestring and expect to cut the scratches. However, it would be smart for you to step the price level up, as you have the budget and are trying to develop a superb smartphone app that establishes a Niche in the market and provides a top-notch user interface, and is backed by a cutting-edge mobile app development company.