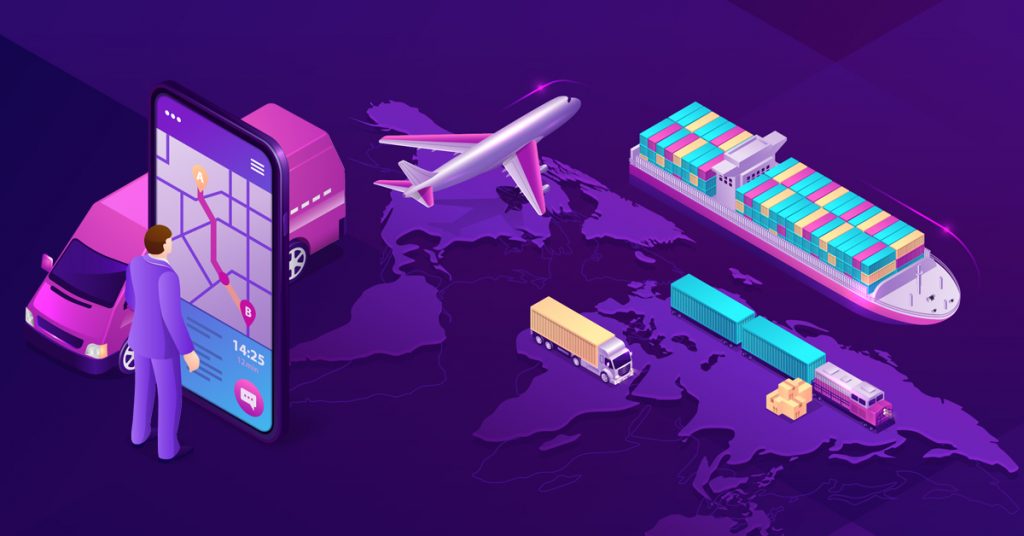 Nowadays, the businesses that prefer technologies are the ones that profit from the last mile of transport. How would you feel about watching the business ship goods quicker and better than ever? Your reaction to emerging technologies and transformation that speeds up the distribution process is the last mile.
Your business has to follow smartphone applications for transport and logistics in order to compete successfully with major brands such as Amazon , Walmart, and others. Through that, you will continue to see that systems are getting safer and smooth. But how many can appreciate the efficacy of application use in the last mile, and how can it help their clients in the delivery of services? A logistics app development company India can help you in building the perfect logistics app for your business. According to Richard Alden, life will change for cities if existing plans are checked and expanded, and transit will never look chaotic again.
What's the last mile delivery? It is the final stage of every method of shipment. Some describe it from one location to another in terms of physical distance, but for better comprehension, it includes delivering things to the consumer 's house from a nearby centre. Let's see the ways apps benefit logistics companies.
5 Ways Apps Benefit Logistics Companies
You have many options, as you've already worked out. Whatever you choose, you can be sure that it will save you time , money, and add value to your company. It will be a great help to your company, whether you purchase a ready application or build your own. With all the competition around, an important argument is making your services more effective. You are strengthening your brand profile and relationships with vendors and consumers in the long term.
Process simplification
According to a report by Goldman Sachs, by 2030 the ecommerce industry will hit $300 billion in revenue, so it is necessary to quickly execute various processes with the usage of logistic apps. Logistics and transport firms typically link with manufacturing partners and their consignments are shipped from the manufacturing unit to the distribution point. Therefore, the whole process needs to be performed in a manner that guarantees speedy efficiency, distribution timeliness and smooth operations. Using mobile service management software may assist businesses to attain major workflow benefits, convenience, and complexity.
Real time inventory status
One of the most critical facets of any enterprise is timely delivery, so with the logistics app, you can conveniently manage your fleets. Mobile applications support businesses and customers by offering real-time information about goods availability, helping them save a lot of time , money and manpower. Mobile devices can help logistics companies monitor the movement of their field employees; they can also use the same insight by delivering accurate GPS-based information to boost customer support. Mobile apps allows to get any information in real-time, including: warehouse monitoring , recording of assorted items, record keeping, dispatch procedures, inspections and recording, etc. A logistics app development company India can help you in getting real time inventory status through your apps.
Warehouse management
The deployment of mobile applications in logistics is also projected to double by 2020, and start-up markets also contribute up to 50 percent of the market for the production of logistic mobile apps. The most important segment in yards and warehouses is where the production of logistics and transport mobile apps impacts error-free structures and flawless handling of materials. With the use of mobile applications powered by industry-related features, warehouse managers can quickly eliminate the mistakes and inaccuracies that could arise due to manual attempts. Mobile apps aid by scanning them to simplify the process of recording equipment data, product IDs and storage positions. Warehouse managers can therefore find it easy to consider transactions and inventory details entered via a mobile application and update the information into the original database.
Cost reduction
Many companies use mobile apps to save data , resources, time , and energy compared to conventional methods. At the same time, it can simplify the various functional requirements of a logistics company , allowing managers to manage various operations within the budget, which means that everything will be carried out on the basis of current needs in the industry. Mobile apps can speed everything up, and both routes and dispatches can be optimised; this will increase ROI automatically. A logistics app development company India can help you in reducing costs through a mobile app.
Customer service
Mobile apps can also be used to increase the perception of customer support and increase their satisfaction with the service. A customised mobile logistics app for customer service will assist in tracking shipments, bookings for transportation, checking inventory and reporting complaints. A personalised smartphone interface can help you boost engagement and maximise customer satisfaction. Get customer feedback on your product and fix challenges. Help consumers track their shipping, etc. The technical innovation in logistics has made it simpler and a little quicker than the conventional one. The easiest way to get the last mile distribution approach is using smartphone apps. About why? You can quickly store, process and submit data in real-time with specialised smartphone apps. This will help to cuts down the business' costs. A logistics app development company India can help you in delivering excellent customer service through your app.
Conclusion
You should look at the categories of logistics applications before you create your very own programme. This is necessary in order to ensure that the commodity you are searching for has not already been made. The bonus of your own programme, of course, is that it would be made especially for your business. But if something is already out there that you're looking for, it might be worth it to go and get it. Just remember to get a logistics app development company India to build your logistics app.