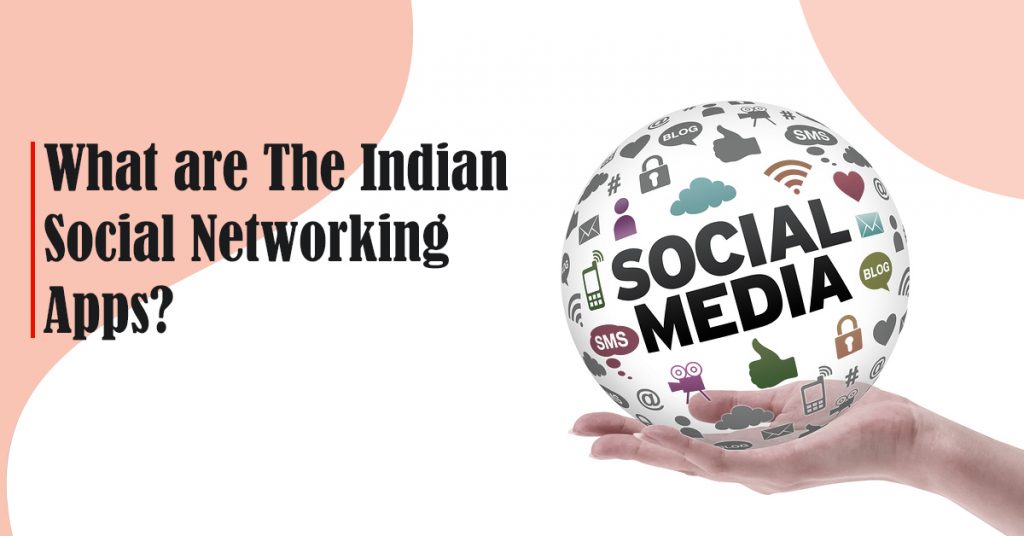 The virtual connection with families and friends has become the latest trend of the current time. People do not get time to spend time together under one roof. Most of them are residing outside, even out of the country, to manage their professional lives. 
Today multiple social networking apps are there to help people text and make video calls to their close ones. The best thing is that the social app is coming with video call features. Everyone likes these features as it helps eliminate the distance by allowing them to connect face-to-face virtually. Social network app development company India has provided us with various apps that have robust features.
Apart from these, even the business has become dependent on the utilization of the social media app. They have the opportunity to advertise their products and services through social media platforms for effective management of their business. In this way, social networking apps are helping businesses to gain relevant leads. 
The use of social networking all helps you to enhance your knowledge about multiple aspects. You can get news updates by following the pages that publish news. Various pages are there that are run by the news channel itself. In that case, it would act as the most authentic source for the news updates. Further, you can start your business by uploading your products' images. That will assist you to build your online identification. These are some of the perks that you receive from social networking apps. 
Important Indian Social Networking Apps: 
Indian-based social media apps are gradually increasing. In previous days, people were using many Chinese apps and TikTok was one of those. However, you can find all relevant features in the Indian app as well.  Social network app development companies in India work efficiently to develop the best app to offer expected convenience to users. Indian social apps like:
Sharechat:  You can find the sharechat in your play store on the phone device. IOS users also need to check their play store to download and install the sharechat app on their device. The size of the app differs for Android and iOS users. You will find 32.08 MB for android users and 110.5 MB for IOS users. 
It is an India-based social media application to allow users to chat. Apart from this, they can also have options to share videos, jokes, and songs with their friends and families. Sharechat service is situated in Bangalore, India. The best thing about this app is that you can use the app in 15 different languages for the exchange of messages. 
Chingari:  It exists as a platform where you can create a short video. Chingari is an Indian-based video-sharing app. It has various features such as lip-sync, dance, voice-over movie dialogues to create attractive videos. Users get the option to create videos over the movie dialogue with visual effects. After the ban of TikTok in India, users shifted to this app for their entertainment purpose and creating videos.
Koo: Formerly the app was popular as the Ku Koo Ku. It is serving as a platform where you can share your views easily. The specific objective of the Koo app was to enable people to express their opinions clearly regarding important subjects. 
The benefits of using the Koo app are that you can use it in multi-languages. Language is something that obstructs people coming from different regions. Every individual is not capable of understanding Hindi and English and such aspects emerge as a barrier for them. They could not share their view even if they have some good ideas that may contribute to national development. 
Thus, every social networking app is made to support multi-languages for the convenience of the users. However, this time Koo does not support Oriya, Malayalam, Bengali, Gujarati, Punjabi, and Assamese. But the effort is to make the app support these languages as well. Another thing is that users have the option to write up to 400 characters of text. It helps them to elaborate their views efficiently. 
Flik: It is another app where users receive an option to make their chanting more exciting and enjoyable with its meaningful features. With the use of Flik, you can build contact with new people. You can use the app in the Hindi language. It is the best feature for those who find difficulties in managing conversation in English. Flik provides multiple features such as video calls and voice calls, personal messaging, and audio messages. 
One more important feature of the flick is that you can share files in various formats. Some of those are word, mp3, pdf, ppt, excel, Apk, and zip. The size of the app is 12 MB and you can easily download and install it from the play store of your device. 
 Josh: It was introduced by the Dailyhunt to allow users to create short videos. We all know that Indian-based Dailyhunt is a news app. You can receive the news app in 14 languages from this application. Josh app enables users to create unique videos ad share those with their followers on the app. you will get videos on music, comedy, dance, jokes, and pranks. In addition to these, you can also find videos showing you some challenging aspects. 
 In today's time, you can use the josh app on your phone by using the josh beauty camera with filters. Apart from this, you also have the option to select the face stickers, makeup camera, special effects, and emojis to create the most attractive videos. The application enables users to share the videos on other social media apps like Facebook and WhatsApp. 
Wrapping up:
Multiple social media networking apps are available at the current time. However, it is technical aspects and you are likely to get more apps in the upcoming future with more features. But all Indian-based social apps have amazing features that you can use to stay connected with your friends. You have the option to create the best videos in your leisure and meet your hobbies of dancing and acting.