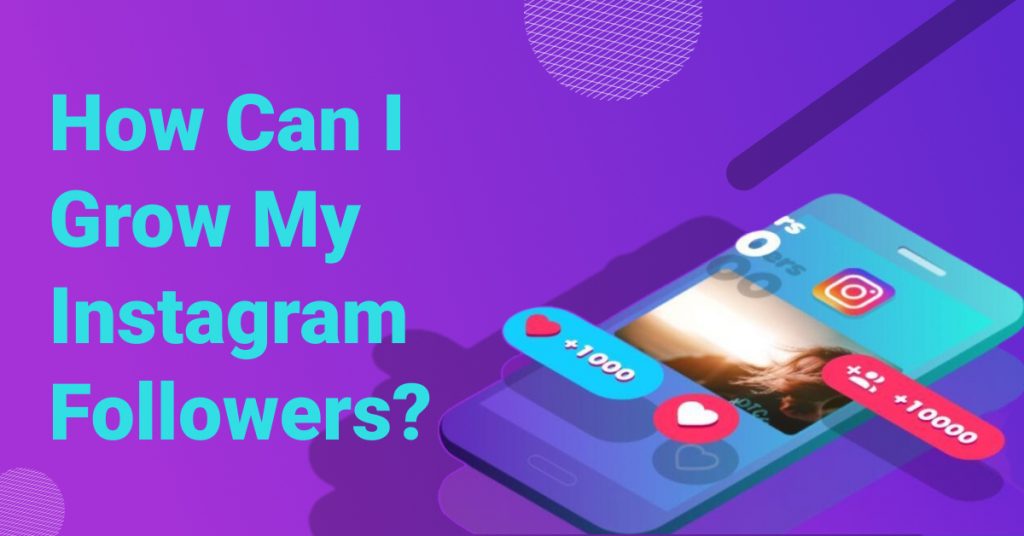 Are you searching for tips that may help you grow followers on your Instagram account? Despite several efforts still you could not get the expected number of followers. If you are facing a similar kind of problem, you can simply learn to execute the techniques that would support you to increase the number of Instagram followers. 
The core motive of increasing the Instagram follower is only to make your account profit-oriented. In contemporary times of social media marketing, most people are using it to promote themselves and reach the right audience. Thus, they also like to connect to the Best Digital Marketing companies. 
 Instagram is the most trending platform of the current time. It helps businesses to get a better response if you are promoting it as per the stipulated rules. Therefore, you can say that the overall thing is the strategy you follow. The strategy makes your business streamlined and lets you get success as per your expectations. So you need to focus on making your journey powerful to reach your destination with no delay. The helpful techniques lead to the smooth part for the growth of the business and let you achieve according to your desire. 
Read More:-7 Lead Generation Strategies for Your Startup
Tactics To Increase Instagram Followers:
If you are passionate about enhancing your skill and knowledge about managing your Instagram, account, you can quickly get to the solution. Driving profitable traffic cannot be easier but you should remember that it is not possible as well. Your efforts should be as per the right approach to get the result that you need. Your hard work and adherence to the strategy will help you gain the perfect platform for growth. 
Increasing Instagram followers is a tough task if you accurately work by applying the Best SMO Service in India. SMO refers to the social media optimization practice. it is important to boost the visibility of the social media platform and reach out to potential communities. You are working to grow your Instagram page just to have customers for your brand.
A social media presence is the best aspect to make you stable in the digital world. Every day, new challenges arise due to the arrival of new competitors. But it does not mean that you should lose your patience or end up with your efforts. If you genuinely work and turn your approach, you are likely to get success in all aspects at all costs. Now some of the proven strategies you can follow to have more and more Instagram followers:
First of All, You Should Optimize Your Instagram Account: 
You can start by optimizing your Instagram account by including the basic aspects of your Instagram account. You must focus on adding a detailed bio, image captions, and a proper username or profile image to let people know who you are and what your business belongs to. 
That would automatically help people find you and your business objective. Since what you are and why have established your business is a matter of consideration. it means that it should match your target audience's aspirations. Issues and value propositions are the factors that make solution an important term. However, until your present your business from the solution perspective, you would not be able to get the customers. Therefore, to increase your Instagram follower and build a strong customer base, you have to work proactively to reach the results.
Read More:-What Are The Upcoming 8 Twitter Marketing Features For Business?
Create a Content Calendar
:
If you create a content calendar that would let your followers keep you in their minds. A random posting of the content usually makes people miss what you have posted. You can realize the best tie to post the content related to your products and services. Apart you can also create a calendar for posting the content to greet the festive occasions. 
Such an approach would let you build a personal bond with your followers. They keep on searching for creative content and also that may make their day. Therefore, positing the content apart from your business will throw a unique impact on the mind of the people. Such kind of positing simply denotes what kind of gesture you have for your customers and how much you understand them.
It Would Be Great if You Schedule Your Post in Advance: 
Posting content on the right help your post to become more visible. Since it depends on Instagram algorithms and how it is showing your content to the followers. 
With the help of the content schedule, you can also accurate the result of the previously posted content. That would help you get an efficient report about the progress of your campaign. You can count it as a smart way of making your Instagram account more useful and result-oriented.
Analyze What Your Followers Want
:
This is one of the most important things you can do to make your Instagram page more effective. You are good at analyzing the choice of your followers; you can easily attract them to your business brands. 
Your followers will take interest in your Instagram page themselves to get the relevant information. Further, you can share the source of buying the products if you are selling something.
Include The Relevant Hashtags For Faster Conversions
:
This is another key you can apply to make your page visible and reach out to the target audience. Just suppose you are working for the travel page, in that case, you must include the Hashtags related to the travel to improve the visibility of your Instagram page. 
Further, you can research what kind of Hashtags people search for when looking for a specific kind of niche. This kind of approach will provide you with substantial ideas for making your Instagram business page more efficient than ever.
Read More:-Essential SEO Tips To Implement When Building A New Website
Conclude: 
If you are concerned about adhering to the right strategy of Best social media optimization service factors, that for sure you will get more Instagram followers. This is nothing only just methods you need to follow for the improved optimization of your Instagram account. To have a successful social media account, you would require to realize the real-time strategy.