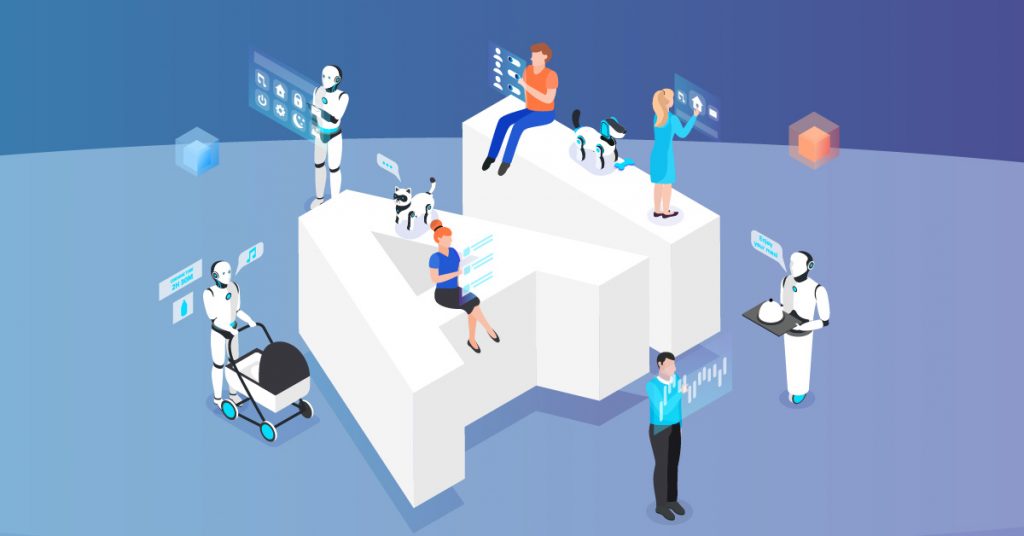 Digital transformation is re-writing the company rulebook, and any who don't keep ahead will fail to match up with more flexible rivals. Innovations are changing businesses in all markets, from healthcare and entertainment to transport and engineering. Organizations operating on legacy systems would fail to innovate and still spend needless budget to keep outdated hardware going.
Not only do companies need to upgrade their IT infrastructure, they still need to build entirely new business models and Triple Bottom Line (TBL) strategies that will help them to succeed in the digital era.Consumer credit has been developing steadily for more than 5,000 years, but the fact is that the most significant improvements to the market have happened very recently.
Modern credit systems are now powered by advanced algorithmic credit ratings, the use of fashionable and alternate data, and creative fintech applications. Although these advances are all fascinating in their own right, they together serve as a technical basis for a much broader change in consumer finance over the coming years.
In this post, we will have a look at the technologies in practice today that can be integrated by a mobile app development company and can help in shaping consumer lending over days to come. Let's start!
The Future of Consumer Lending
Today, it is imperative to use technologies to streamline customer credit and promote a robust cashless and digital economy. Here are a few innovations that are revolutionizing the lending industry. These factors will deeply affect the nature of consumer lending in the coming days.
Artificial Intelligence
The emergence of artificial intelligence would change the central consumer lending process.AI technology is targeted at updating and easing administrative tasks, allowing bank workers to liberate themselves from time-consuming operations and to concentrate on customer relationships.
Seamless onboarding of consumers and shorten processing times for risk and regulatory activities were made possible by AI-driven experiences. Such a good user experience will boost customer satisfaction and referral.Artificial intelligence deployed by a mobile app development company will also make it possible for predictive banking to include customer loyalty and retention.
It allows raw knowledge to be gathered and processed for deeper analysis and useful lessons to be drawn from the data-centric lending industry. The AI boom will also motivate the identification and removal of fraud.
Cybersecurity methodologies
When transactions become more automated and distant, data security and identity protection become ever more important in the lending industry. A mobile app development company can help a finance app in integrating the latest cybersecurity measures seamlessly.
There is an aspect of confidence in this sector that opens the door to defaulting borrowers; this is the greatest challenge to lenders. However, frequently updated loan details and credit records will allow lenders to make business decisions with greater assurance. With emerging technology such as blockchain and biometrics, incongruities can be identified and duplicity revealed. There is also greater accountability, which opens doors for new customers.
Consumer data
Market data is rising exponentially. Trended data, which covers paths and benchmarks of consumer credit history, increases predictive performance, and alternative credit data sources – such as property and bill payments – now make a well-rounded view possible. A mobile app development company can build algorithms that can accurately manage consumer data.
The availability of trendy data and alternate data sources makes it easier for the lender to research the creditworthiness of the borrower, offering a simpler and more holistic image that makes a more reliable risk evaluation possible. Credit scores, with alternate data backed by data science and predictive modeling, will boost lending efficiency for banks, consumer credit firms, and insurers.
API Integration and process automation
Pace and simplicity is no longer a perk. They're a must-have in today's financial world.Robotic process automation (RPA) is the best match for the lending process. It can be used to easily process the initiation of loans, records, comparisons, verifications, and exceptions. Faster processing leads to greater customer service (CX).
When RPA is paired with the right APIs, financial institutions and banks may automatically respond to customer requests and turn them into company revenue.Banking apps have significantly helped users manage their accounts and use services safely and efficiently, often from distant areas. This has greatly increased and enhanced the seamless flow of sales and processing time (TAT).
Conclusion
With a large amount of data available today, it is easier to gain insight into customer emotions and actions through analytics. Lenders will now know what their clients want, allowing them to deliver a variety of offerings focused on more customized experiences.
The lending industry is primed for transition, with traditional lenders shifting into new platforms and concentrating on customized consumer service at all points of communication. Matchmaking between the creditor and the landlord is evolving to satisfy the desires and needs of both.