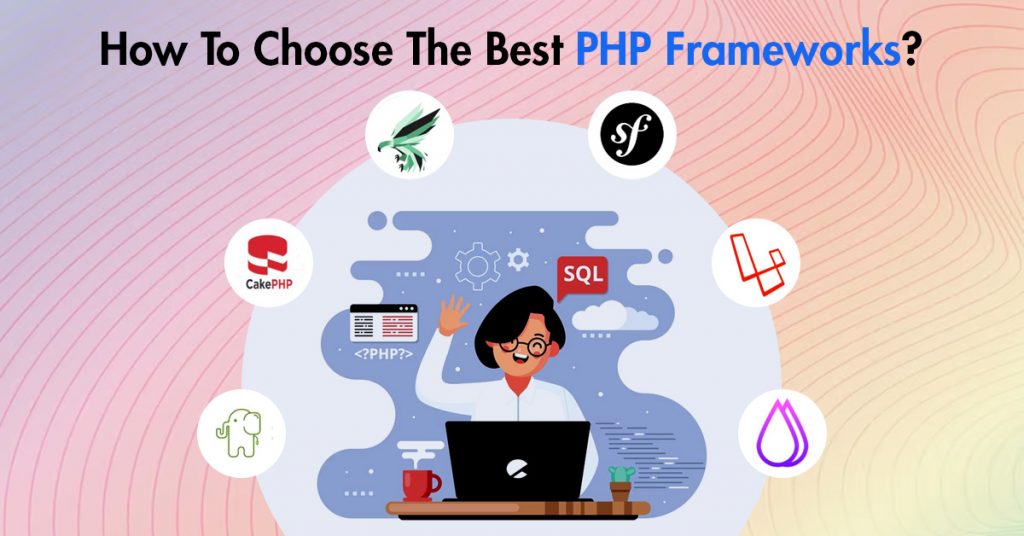 With its adaptability, flexibility, and wide range of choices, Hypertext Preprocessor, or PHP, remains to develop into a key player in the ever-evolving field of web design. However, if you would like to consider choosing a reliable and experienced PHP developer, it is without a doubt one of the most crucial steps in using PHP to its fullest potential for your web development services. However, things don't stop there! The decision to go with a PHP framework must suit the specifications and objectives of your project are equally essential. For the reasons itself, this thorough guide will help you to know how to Hire PHP Developer for your requirements.  
How to Consider Determining Knowledge of the PHP Framework?
When it comes to unique advantages and focuses, PHP comes up with a diverse ecosystem of frameworks. However, it is essential to be aware of the key Web Development Service providers if you are looking to incorporate the best PHP framework for your project. Among the top dependable frameworks, CodeIgniter, Laravel, and Symfony, are commendable of your consideration.
Evaluating the Project's Requirements
The requirement and specification of every web development project is unique and may vary. However, every business enterprise has its own set of goals, needs, and limitations. Hence, it is vital to gather all necessary information about your project before stepping up. Moreover, you will also need to identify the size and complexity of the project in the initial stage so that it becomes easier to meet the requirements and customer satisfaction.
Framework Performance Assessment
In the next step, you must consider the performance a key aspect in the fast-paced world of web development services. However, the scalability of your project can be impacted if you are not getting the right PHP framework. Hence, it is up to you to do healthy research to make an informed decision by carefully going through various PHP frameworks.
Security And Community Support Should Come First
Though there are several essential aspects of web development projects, you can't ignore securing user data and avoiding vulnerabilities. When it comes to creating any web application, you have to be simple or sophisticated so that you can ensure optimum security. On the other hand, you also have to look into the PHP frameworks' built-in safety features and measures. However, a strong community can help annihilating security issues effectively from the root and give a safe working environment.
Developer-Friendly Features Should Be Adopted The developer-friendliness of your selected PHP framework has a big impact on how efficiently your development process operates. Look for frameworks with integrated libraries and clear syntax. These capabilities speed up the coding process, cut down on development time, and help products reach the market faster.
Scalability and future-proofing considerations
Your web application's requirements increase as it does. Scalability is a crucial aspect to take into account while choosing a PHP framework. Your decision should allow for smooth expansion without sacrificing performance and be flexible enough to meet your project's changing needs. Also take into account how future-proof the framework is.
Cost Considerations Taken Into Account
Budget restrictions are a fact of life in web development, and the PHP framework you choose might affect how much it will cost. All you have to do is to analyze the total cost of ownership, which takes into account charges for development time, licensing, and upkeep. Although open-source frameworks like Laravel and CodeIgniter can be inexpensive options, it's important to compare these aspects to the particular requirements of your project.
Finding a Reliable PHP Developer
Choosing the ideal PHP developer is a crucial step that goes hand in hand with your PHP framework selection. However, the success of your web development project can be strongly impacted by the developer's knowledge, experience, and ability to solve problems. For that, it is quite essential to examine individuals' prior work, portfolios, and flexibility in light of the particular requirements of your project.
In Conclusion:
The success of your web development projects can be greatly impacted by your strategic selections regarding the finest PHP framework and PHP developer to hire. However, you'll be well-equipped to make wise decisions and start a successful web development adventure if you follow this comprehensive course. Hence, you don't need to forget that a competent PHP developer and the correct PHP framework can turn your web development projects into scalable, and secure digital solutions.