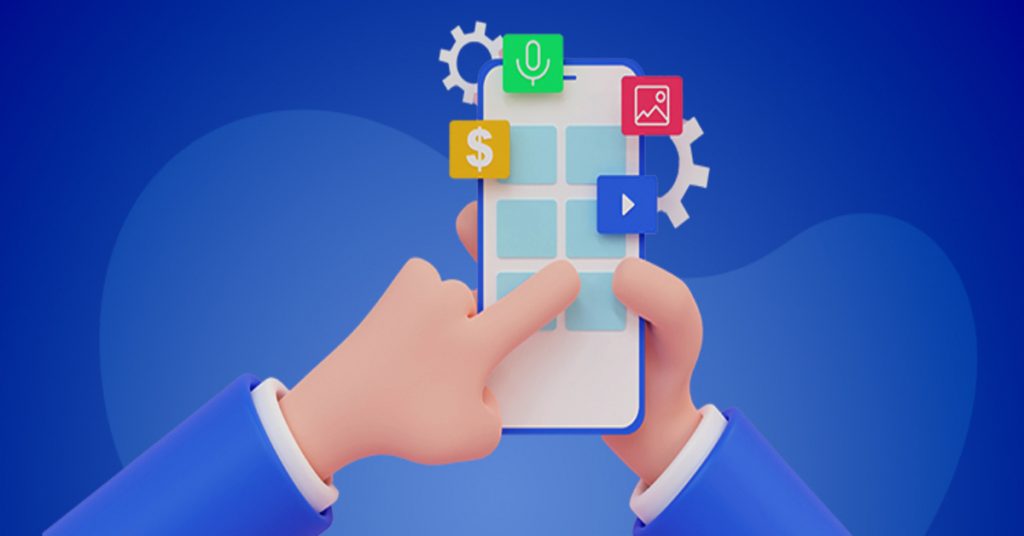 Mobile applications are now crucial tools for businesses to communicate with their clients and offer useful services in the digital age. However, creating a mobile app is only the first step. The true difficulty comes from determining how successful the app is. You must monitor important indicators and use the appropriate analytics tools to make sure your mobile app is headed in the right direction. For companies who develop mobile applications and those that provide Digital Marketing Services, this is extremely important. We'll look at the crucial metrics to track in this blog post, along with some of the best analytics tools, to help you determine the performance of your mobile app.
Key Metrics for Determining the Success of Mobile Apps
Track the quantity of downloads and new users to gauge the success of your marketing campaigns. This number shows how effectively you're connecting with your target market.
#1 Retention Rate: It's important to keep users interested. Moreover, you will be able to keep track of the proportion of users who still use your app after a given amount of time (such as seven or thirty days). Moreover, an app that has a high retention rate is successful.
#2 Session Length and Frequency: It is also essential to recognize the frequency with which people interact with your app and the average duration of each session. By doing so, you can assess user interest and app stickiness.
#3 Customer Lifetime Value (CLV): You need to determine the lifetime value that each user contributes to your company. Budgets for acquisition and retention are influenced by this statistic.
#4 Average Revenue per User (ARPU): You have to calculate the average revenue made from each user using the average revenue per user (ARPU) metric. However, insights into ARPU can direct price decisions and monetization initiatives.
#5 App Store Ratings and Reviews: user reviews and ratings in the app store are quite valuable. To spot areas for improvement and address user issues, you have to keep an eye on the ratings and reviews in the app store.
#6 Funnel Analysis: You have to analyses the user experience within the app, from download to conversion, using a funnel analysis. Moreover, you have to determine where users tend to lose interest and adjust the user experience accordingly.
#7 Cost Per Acquisition (CPA): All you can do is to calculate the cost of gaining a new user through marketing activities (cost per acquisition, or CPA). To determine the profitability of the app, you have to compare CPA to CLV.
#8 Applause Rate: Likes, shares, and other supportive interactions are included in the applause rate measure. Moreover, a high rate of applause denotes user engagement and contentment.
#9 Crash and Bug Reports: Reporting crashes and problems will help you maintain the stability of the application by quickly fixing bugs. Moreover, a stable app has a higher chance of retaining consumers.
#10 Churn Rate: On the other hand, you have to pay attention to how many users remove your app. Moreover, high turnover rates may indicate problems with the customer experience or rivalry.
Tools for Analyzing Mobile App Metrics
#1 Google Analytics for Mobile: Google Analytics provides a powerful tool for tracking mobile app usage. It offers information on user demographics, conversion tracking, and user behaviour. If you already use Google Analytics for your website, integration is simple.
#2 Firebase Analytics: Google's mobile development platform Firebase comes with a robust analytics tool called Firebase Analytics. It provides in-app purchases, user engagement, and retention information in real-time. Moreover, A/B testing and crash reporting is additional features offered by Firebase.
#3 Flurry Analytics: Flurry Analytics is a free mobile app analytics platform that is owned by Verizon Media. It provides user segmentation, retention analysis, and tracking of user acquisition. Flurry is renowned for having an intuitive user interface.
#4 Mixpanel: Mix panel specializes in analytics that are based on events. Moreover, it enables you to closely monitor user activity within your app. Also, understanding how consumers interact with certain features might be a big benefit from this.
#5 Amplitude: Amplitude focuses on user behaviour and product analytics. It helps you improve the onboarding process for your app and offers insightful information on user journeys.
#6 Localytics: To effectively re-engage users, Localytics provides user engagement and retention tracking, as well as personalized messaging options.
#7 CleverTap: CleverTap has strong segmentation and targeting capabilities. You may design highly customized campaigns to increase user retention and engagement.
#8 Countly: A mobile app analytics platform called Countly is open-source and provides real-time tracking, crash reporting, and scalable dashboards. Also, it's a fantastic option for companies with particular data privacy concerns.
#9 App Annie: In addition to app analytics, App Annie also offers market information and competitive analysis. Moreover, it's especially helpful for comparing the performance of your app to that of rivals.
#10 Heap: Heap Analytics is an event monitoring solution that lets you trace app events in the past. Moreover, this makes tracking quite versatile because you may set it up without any prior coding knowledge.
How Maxtra As The Best Mobile App Development Company Help?
As a Mobile App Development Company, Maxtra empowers businesses to thrive in the digital landscape by crafting innovative, user-centric mobile applications. Leveraging cutting-edge technologies and a wealth of industry expertise, Maxtra not only transforms ideas into functional apps but also ensures their success through meticulous design, development, and ongoing optimization. With a commitment to delivering exceptional user experiences, Maxtra paves the way for businesses to stay ahead of the competition, connect with their target audiences, and achieve their mobile app objectives effectively.
Conclusion
Understanding and assessing mobile app success is crucial for organizations providing Digital Marketing Services and mobile app development companies. Moreover, you can learn more about the success of your app and make data-driven decisions for improvements by keeping an eye on key metrics like user acquisition, retention rate, conversion rate, and more. Moreover, this process can be streamlined by using analytics tools like Google Analytics, Firebase Analytics, or Mixpanel, which enables you to optimize your app for higher success. Also, you have to keep in mind that the world of mobile apps is changing, so ongoing monitoring and modification is essential for long-term success in this cutthroat industry.