Over the years digital marketing has grown with increasing treads, for the year 2017-18 alone it is predicted to grow approximately 40% from last year as indicated by various reports. The very basis that makes digital marketing a hot spot is the digitalisation of commerce, trade and service sectors. E-commerce has been a revolution in itself, paving way for a digital market economy parallel to the existing economy. With the growing demand and acceptance of digitalisation, now every company irrespective of its size is undertaking digital marketing to expand and explore new horizon of business.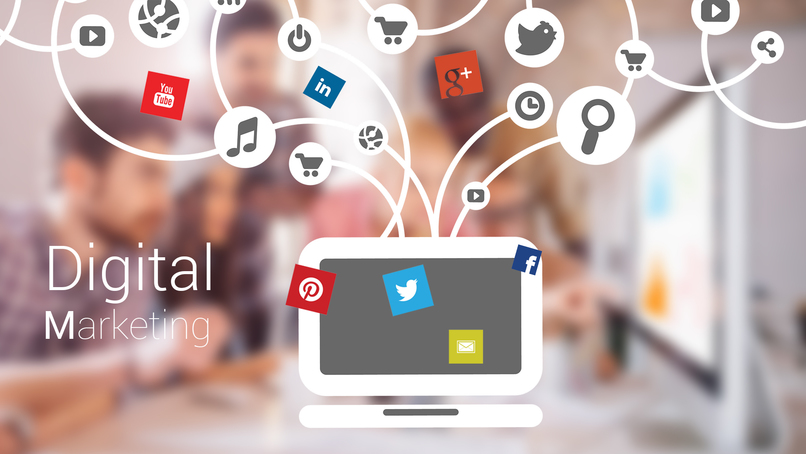 Digital marketing trends that will grow in 2017
Unlike previous years of desktop searches, this year smartphones are taking it all. Let the game begun, 2017 is all about the new you. Companies have to re-do their desktop website, shift focus on developing mobile website and pay lot of attention on bringing organic traffic to their websites. With google changing its ranking algorithm, a lot will change, affecting the way SEO is done. Only genuine and quality oriented organic searches will form part of your organic traffic. So be cautious, with changing trends in the digital marketing sector you have to gear up fast to make the most of it. Businesses that will comply to the changes will thrive faster and longer.
The overall prediction of Digital marketing in 2017
1. Mobile websites will gain momentum and hold the rank with more web searches, so companies must undertake mobile app or mobile website development services.
2. SEO will be based on more organic searches, content quality will be a prime focus as google marks quality a prime ranking factor.
3. Focus will be more on pay per click method and its likes.
4. Keyword related searches will be facing challenges as voice searches will become more popular.
5. Online shopping is a worth a billion dollar and is expected to grow steeply along with Instagram shopping.
6. Social media will be the strongest bidder of advertising and will gain momentum.
With these prediction in hand that most of the industry experts believe, it is imperative for companies to seek help of experienced expert agencies and third parties of digital marketing. Business houses have to undertake the services of IT companies dealing in Digital Marketing especially undertaking mobile app development, SEO and social media marketing.
Hire the expert says the experts
When its comes to hiring an experienced agency to do the job you can find many options over the internet. But caution is the word here. Many fake companies are luring businesses by promising higher ranking and best services. Hire only the renowned and experienced agencies like Maxtra technologies, that has a global image and name. With established Digital marketing agencies comes experience and expertise of handling any project with ease and providing world Class services.
In order to grow, one must keep improving upon its own standards. Every year new technologies and software are launched or updated. Companies must try to match the pace, get their existing website upgraded or improved, for proving new and improved services. For all this, you need a professionally sound and up to date agency that keeps track of all latest tools and techniques of digital marketing.