Internet sites are now mainstream, thanks to internet and e-commerce. When the web and websites where evolving, it was a very challenging task to develop and design a site. Lots of coding for each page was required with only simple text and no graphics or design.
With the evolution of technology, a website has become colorful, with innovative designing, images, videos, slides and more. Using latest software and tools developing and designing of websites are easily customized and enhanced for better user interface and easy navigation.
Today, website are no more desktop oriented; they have to be suitable for multi-device use; compatible and easily accessible from smartphones, tablets, laptops, and Macbooks.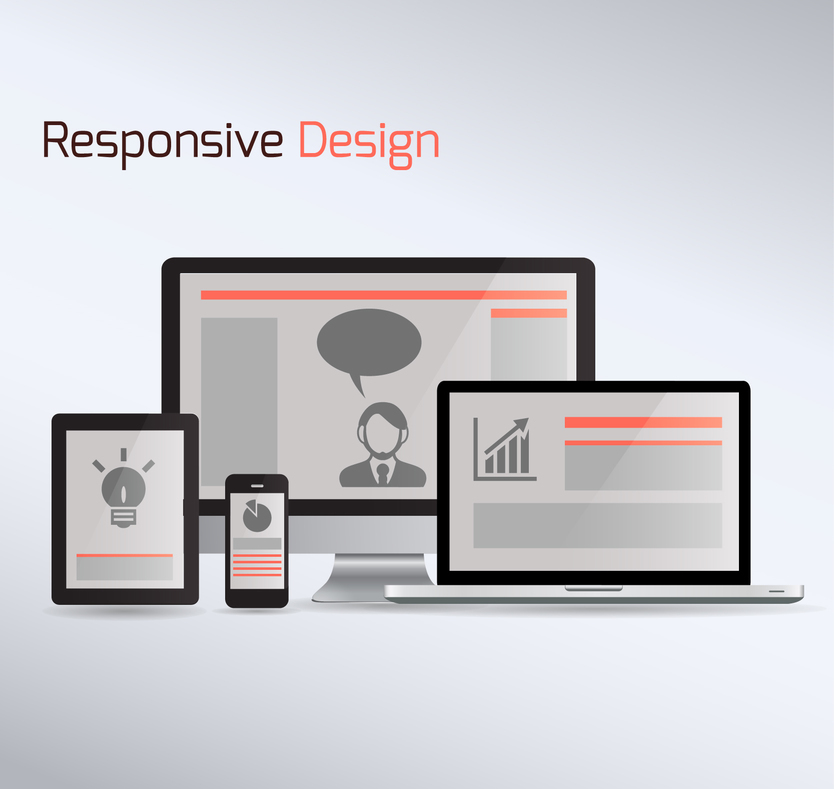 The idea of multi-device website is now in huge demand as most of the users use smartphones to access a site, website designers and developers to create enticing and creative web ideas that can be viewed from most of the devices.
"The mobile users are forecasted to grow to 5.07 billion across the globe by 2019." Source, statista. This alone indicates the necessity to develop responsive websites.
Why so?
Simply putting, when you open a website on your smartphone and it's not responsively designed, you won't get optimized view, some text might be missing or some featured might not respond to the command. That is why you need a well designed responsive website.
Significant benefits of having a responsive website

• Unified experience when your website is accessed from any device
• It saves you lot of cost( you don't have to develop separate site for each device)
• Since it's a single website accessed from multiple devices, the traffic on your website increases
• A lot of reduction is seen in the bounce rate
• Greater visibility on search engines
• Increases customer retention
What you must expect from the responsive web design and development service providers.

• A responsive website is adaptive to all devices in the market and those that will enter the market,in future.
• Easily customised and responsive website portals
• Responsively designed e-commerce websites, blogs, and forums
• Equally responsive and creative website design and development
• Testing services
• Extensive customer service
If you are looking for such a responsive web design and development service provider, then there is one company making it big with its service quality. Maxtra Technologies is highly experienced and professional web design and development agency with expert staff to deliver you quality services.
Responsive websites are the present and future and to stay in business; you must adapt to this change. It's a single solution that will provide your site universally optimized page widths, colors, fonts, layout, graphics design, text, and auto adjustment according to screen size, which means no more image distortion, missing text, contextual errors, scrolling problems or reduced resolution. Your website will seem perfect for all devices.
You might be having a current fully functional website but have you planned for the future? Is your site ready to face the future changes in technology? Well, in this era of technology if you wouldn't match its pace, you will be left behind. A responsive website is future and your decision today will determine your tomorrow. It's time to switch to the new chapter in web design and development!