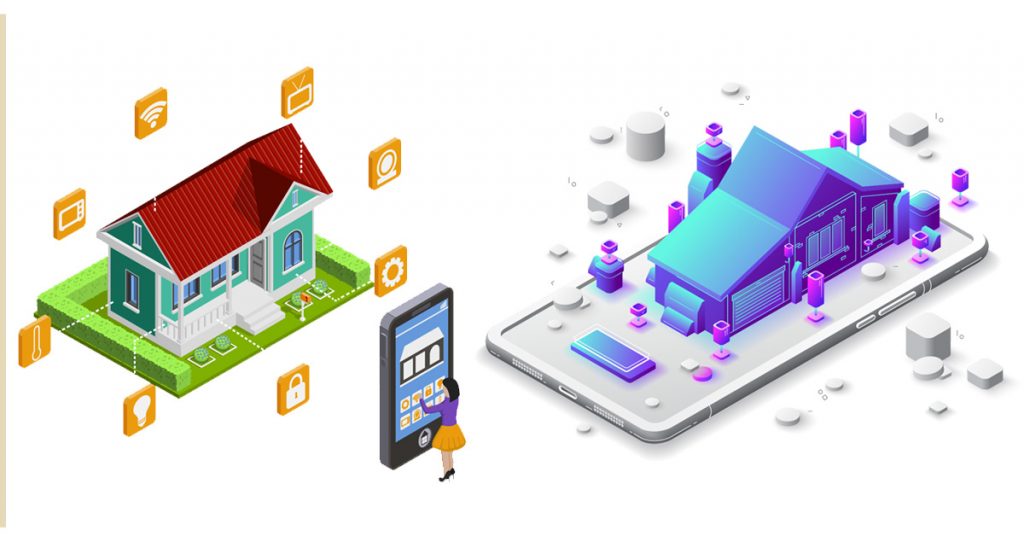 Purchasing a home is one of the most costly investments you can make in your life. It would be nice to go into it if you are planning to invest six figures in a single transaction, accepting more detail to get one of the best offers. There are real estate applications to support you in this kind of situation by offering reliable market insights so that you can buy your dream home.
If we're talking about cell phones, 80 % of Americans own a smartphone, which has changed the real estate industry. It's no shock today that most home buyers have access to their cell phones or tablets to find a suitable home. There are more than thousands of applications for real estate of which some have a greater amount of listings of homes, while others bend towards auction properties & commercial real estate. Let's take a peek at some of the best real estate applications in 2020 without additional ado.
Secrets That Help You In Building A Real-Estate App
The real estate market has long remained popular and saturated, which makes it highly competitive, of course. That's why businesses are forced to invent new ways for each client to fight. And developing a real estate app is one of them. A real estate app development company India can help you in building a robust app for your real estate business.
These mobile programmes are good at optimising and automating various processes, thus contributing to business growth effectively. It's better said than done, though! The creation of real estate apps is by no means easy operation, and many of you probably have no idea what it involves and where to begin.
According to the report, the European real estate markets have drawn $185BN (about 50 percent) of cross-border investment over the past year. And in Asia-Pacific nations, cross-border investment accounted for $140BN (about 35 percent).
The figures look impressive, but you need to deliver a premium product (or high-top services) to draw real estate investors. And this means the need to remain up to date on developments and innovations in the industry.
Deploy Innovative solutions
The real estate industry is getting smarter day by day only because of the innovations that have fully revolutionised the operation of buildings, such as robots, AI, machine learning, and IoT. The use of these smart home systems & other remarkable inventions has been embraced by the major construction companies. With this, the actual production of mobile apps seems to be a sensible continuation of the trend, doesn't it?
Study ecological properties
In all areas connected with real estate, environmental friendliness is gaining traction and manifesting itself. The "green question" is beginning to be paid special attention to by buyers, and realtors cannot ignore it either. A real estate app development company India can help you in building a flexible app that caters to the environment-friendly audience.
The world-famous architect Jean Nouvel, for example, presented his proposal for the construction of a 45,000-square-meter building (in Sao Paulo, Brazil) during the exhibition. The use of wood not only as a construction material but also in the form of living trees on the facade is a distinctive characteristic of his piece of architecture.
Analyse the competition
The head of Accor (the world's largest hotel chain), says that Amazon is likely to join the real estate and tourism markets (say, by buying a hotel chain). And the convergence of powers will alter that. A real estate app development company can help you in effectively analysing the market competition.
The truth is that Amazon has a massive amount of data about the planet's 300 million people, right up to their favourite holiday dates and leisure styles. The most customised deals can therefore be offered by the company.
But you can also collect data about your users and predict their needs by providing commercial real estate applications. It means you'll be able to give exactly what they want to your customers. A real estate app development company India can help you in perfectly leveraging user data for growing your business.
Emphasize on redevelopment
The yield decline is a pan-European trend in the real estate market: the figure decreased from 6% in 2009 to 4% in 2017, according to estimates by PwC experts. Today, the yield of 3 percent is considered a very ambitious scenario, as investors claim.
With this in mind, we can appreciate the increased interest of investors in redevelopment and value-added ventures, which generate 8-12 percent annually. Two-thirds of investors consider it the safest way to acquire first-class assets (polled by PwC analytics).
Again, the production of real estate applications is a positive step in the face of difficult market conditions and, as a consequence, growing competition. A real estate app development company India can help you in emphasizing on redevelopment.
Emphasize on user data security
Smart technology development leads to the fact that building owners collect a vast amount of user and consumer data: fingerprints helping to open doors, facial recognition systems, room monitoring movements, and so on, all become identified, including body temperature! And there is a need to protect such data, which explains the emergence of a trend (data security is also needed by real estate mobile apps, by the way).
Conclusion
A mobile app will, as you now know, help real estate companies expand their businesses. You just need to find the correct approach to your programme creation and promotion process. And don't hurry, this is the case when you have to act and measure every move carefully. Only then, with interest, will your investment pay off.
Of course, first, you have to recruit a team of specialists: IT experts who are adequately trained to develop the mobile application you need. And if you're wondering how to find the best production company for real estate applications, read our article detailing strategies that work. A real estate app development company India can help you in developing the perfect app for your real-estate business.