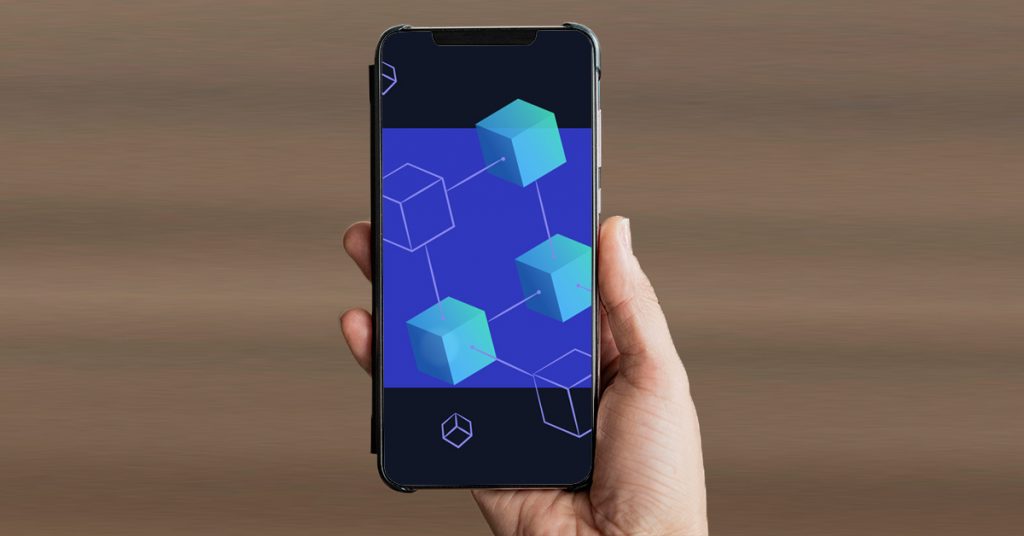 In 2017, cryptocurrencies clearly couldn't be hindered, and blockchain technology is to account. Blockchain is a digital, distributed, and open ledger that forms the backbone for most of the virtual currencies in existence today along with recording all transactions without the need for a financial institution such as a branch. In other words, it is a novel method of transferring funds and/or logging data. 
Why is there such a sudden need for blockchain? Blockchain is the vision of engineers who see holes in the modern financial system. They saw banks behaving as third parties and pilfering transaction fees as needless, and they laughed at the fact that payment validation and arbitration of cross-border transactions could take up to five business days. 
Real-time transfers (even across borders) are possible with blockchain, although banks are removed from the equation altogether, presumably lowering transaction fees. Therefore, people have witnessed a lot of potential for blockchain-based app ideas that bolster business growth in the coming years. In this post, we will have a look at some of the most effective blockchain-based app ideas that can help businesses to grow and build sustainable businesses.
Read : Blockchain: The Solution to Inefficient KYC Process
Blockchain App Ideas for 2021
Supply Chain Monitoring
When it comes to tracking supply chains, blockchain is particularly useful. After eliminating paper-based trails, companies should be able to easily identify inefficiencies in their supply chains and find products in real-time. Furthermore, blockchain will allow companies, and perhaps even customers, to monitor how goods operated in terms of quality control as they moved from their point of origin to the store.
Financial Transfers & Payment Processing
The most optimal deployment of blockchain is to quicken up the transfer of funds from one entity to another. As previously said, with banks excluded from the equation and transaction authentication occurring 24 hours a day, seven days a week, most transactions executed via a blockchain can be resolved in a matter of seconds. A blockchain app development company can help individuals in speeding up financial transfers and payment processing through dedicated solutions.
Loyalty & Rewards programs
Being the go-to for loyalty rewards backbone, blockchain will further revolutionize the shopping experience for customers. Through developing a token-based scheme that rewards shoppers and storing these tokens on a database, customers will be incentivized to return to a certain store or chain to do their shopping. Which will also remove the widespread manipulation and waste associated with paper- and card-based loyalty rewards schemes.
Digital Identification Techniques
About 1 billion people worldwide face identity crises. Microsoft intends to change it. It's developing digital IDs within its Authenticator software, which is used by millions of people, to allow consumers authority over their digital identities. This will allow people in deprived areas, for example, to gain access to financial services or start their own businesses. Of note, Microsoft's efforts to develop a decentralized digital ID are also in their infancy.
Read: Choosing A Blockchain Platform Expedite Your Business Growth
Data Sharing
Bitcoin is a cryptocurrency. In November, IOTA released a beta version of its Data Marketplace, showing how blockchain can be used as a marketplace to exchange or sell unused data. Since most business data remains unused, blockchain may serve as an agent to store and transfer this data in order to boost a variety of industries. Though it is still in its early stages, IOTA has more than 35 brand-name members (including Microsoft) providing input.
Royalty Protection & Copyrights
Copyright and ownership rules in music and other content industries have been hazy in an environment of increasing internet connectivity and rising instance of content piracy. With blockchain, copyright rules for digital entertainment downloads will be significantly strengthened, meaning that the artist or producer of the content being purchased receives a fair share. A blockchain app development company can also provide artists and content producers with real-time and open royalty sharing info.
Real-Estate Industry
One of blockchain's main aims is to exclude paper from the equation, as paper traces are often a source of uncertainty. You'll need to obtain a title whether you're buying or selling a property, a home, a vehicle, or any other transferrable asset. Instead of dealing with this on paper, blockchain will hold titles on its network, providing a straightforward view of the transition as well as a crystal-clear image of legal possession.
Blockchain-Based Voting
Concerned over voting tampering? With blockchain technologies, you no longer need to be concerned. Blockchain allows for digital voting, but it is clear enough that all regulators will be able to see how anything changed on the network. It blends the convenience of digital voting with the immutability (i.e., constant nature) of blockchain to ensure that your vote is genuinely counted. A blockchain app development company can help businesses in building voting solutions based on blockchain technology.
Food Safety Techniques
Another intriguing use for blockchain might be tracing food from its source to your plate. Since blockchain data is permanent, you will be able to track food items from their origin to the store. Furthermore, if a food-borne disease occurs, blockchain will enable the source of the contaminant to be identified even faster than it is now. A blockchain app development company can develop specialized apps based on the blockchain technique for deployment in the food industry.
Read: Blockchain Technology: How It Can Be Harnessed in 5 Surprising Ways?
Maintaining Medical Records
The positive news is that the medical industry has been transitioning away from paper for recordkeeping purposes for many years. However, blockchain provides much greater security and ease. In addition to keeping medical information, the patient, who has the key to these digital records, will have discretion over who has access to the info. That will be a way of fortifying HIPAA legislation intended to preserve patient privacy. A blockchain app development company can develop blockchain-based solutions for deployment in the healthcare industry.
Prescription Drug Tracking
Finally, blockchain may be used to monitor prescription medications in a clear manner. In a world where prescription refunds are common and generic drugs exist, blockchain allows drugmakers to trace their products using serial and/or batch numbers to ensure that customers are receiving the real deal when they pick up medicine from the pharmacy. Merck is now putting such a device through its paces for prescription drug returns.