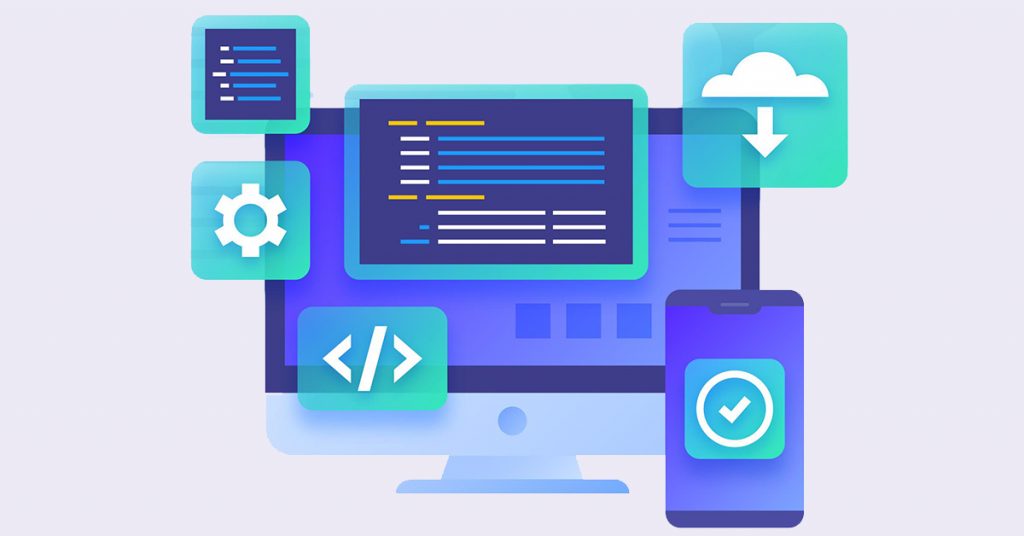 IoT app development and smartphone applications go hand in hand these days. Given this shift, mobile app developers found their stride, introducing several improvements to mobile app growth. We will see the smartphones are more robust and simplified now than in the past. If the Internet of Things (IoT) takes off, users will be able to easily communicate to the rest of the world via tablet and smartphone.
There are several aspects to consider when considering IoT technologies. In this article, I'll explain the effect of IoT app development on mobile app growth. Before I get into the meat of the matter, let me define IoT. The Internet of Things (IoT) is the idea of linking a computer with other devices, such as smartphones, washing machines, televisions, coffeemakers, and so on, through a switch that connects them and the internet.
IoT app development has altered the face of smartphone applications, and to accomplish the aim of making everyone's life simpler, developers must first go through the painstaking process of developing compatible networks and platforms. Creating a smartphone app is the same as creating a web app for conventional tech creation. However, there is one significant difference: smartphone applications take advantage of the specific features that a mobile device can have. For example, gaming apps may make use of the iPhone's accelerometer.
Read: The Benefits Of Businesses Adapting Mobile Technologies
Software architecture differs on some tiers, and developers should be aware from the start that the end tiers of development for IoT apps vary. Coders would most likely create a new vocabulary to ensure that it is properly correlated. However, doing it correctly takes a lot of time and persistence. 
App developers should continue to increase their efforts to produce products that can be customized across many platforms. Furthermore, cooperation between IoT devices and software developers will be critical in the future.
Impact of IoT on Mobile App Development
If IoT evolves, the idea of smart cities and smart homes will flourish. In such a scenario, handheld devices serve as the primary interface by which we communicate with IoT-enabled devices. Mobile devices are now equipped with sensors and software that have valuable knowledge about their users. Aside from that, smartphones can detect the state of the sun, the direction of the screen, and a variety of other factors.
Mobile devices have several features, such as Bluetooth, Wi-Fi, and NFC, which enable them to connect with other sensors and devices. To improve the user experience, a smartphone can communicate with exercise equipment as well as a smartwatch. Similarly, IoT will allow you to operate the office system remotely and control your office from anywhere. 
In short, IoT app development has generated a massive user appetite for the production of IoT software. The same connectivity made it easier for the world's top developers to collaborate than ever before.
This means that IoT applications must do more than just work with a certain mobile operating system; they must also interface with a variety of different devices. Typical program creation used to start by recording the on-screen tasks that the device needed to execute, but when coding mobile applications for IoT, the intended physical functions must come first. 
Read : Is Mobile App Mandatory For Your Business In 2021?
Before the mobile device will work with a connected device, the creators must first understand how the connected device interacts. Common mobile apps communicate through Wi-Fi, 4G cell service, or Bluetooth. However, since certain IoT devices use their connection protocols and gateways, links can need to be customized to function properly. 
Many developers will now create applications for a wide range of mobile devices. With the current trends in mobile app development, a single developer will work on device versions for a variety of operating systems, including iOS, Android, and Windows. However, IoT programming will become a more specialized, niche field. Companies that want to do their IoT production will need to invest in training or hire individuals with these distinct development skills.
Mobile App Development & IoT: The Bottomline
Mobile app development and IoT app development are heading in the same direction, and if you haven't considered the effect of IoT on mobile app growth, you're falling behind. The concept of smart devices is flourishing as the concept of IoT evolves, with handheld devices serving as the primary interface for interacting with IoT-powered devices.
IoT has the potential to significantly enhance our lives. Currently, several open-source platforms have invaluable tools for developing IoT-friendly applications, which is greatly contributing to the development of the IoT environment. App developers are gradually following the Internet of Things (IoT) movement in-app growth. According to sources, the number of software developers operating on IoT applications has increased by 24%.
App developers must adapt to an environment run by a network of IoT devices and produce products that can be customized through simulated devices. Furthermore, since the bulk of IoT applications are driven by AI technologies, they should be prepared to have complete lifecycle support.
Through the relentless advancement of IoT, smartphone applications are paving the way to a more integrated environment. It is past time for software developers to create IoT apps in which information is conveyed by objects through sensors and retrieved in real-time by the mobile app.
Read : Top-Rated Mobile Application Development Companies in South Africa
Conclusion
Without a question, IoT is a game-changer in software production. The proliferation of IoT gadgets and wearables would have a major effect on how we perceive them. The key areas of concern are data storage, changes in power usage, standard operating procedures reform, processing performance, and so on. 
IoT app development expands the tools available to smartphone app creators. Change and progress, on the other hand, are both demanding and exciting. IoT projects are designed to be progressive and communal since the whole system must function within its domain when transmitting and receiving critical data to and from the outside world. 
You want to collaborate with an app development partner who is on the cutting edge of technology but still having the expertise and quality management to handle all of the IoT-specific processes. So, jot down all of your thoughts and consult with one of our industry experts about the feasibility and strength of your IoT app.