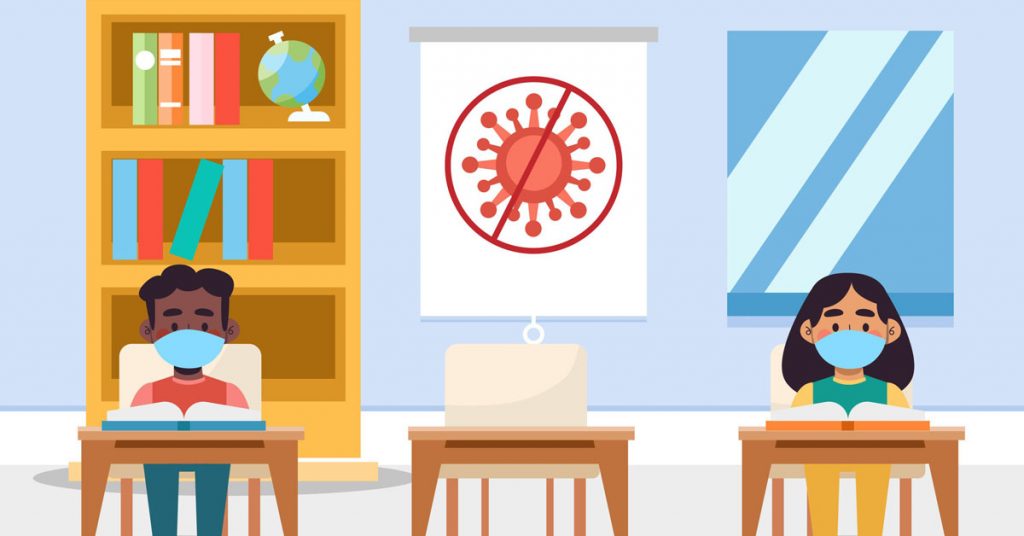 The COVID-19 pandemic has shaken the education economy to its roots. As people are confined to their homes and the number of COVID cases is constantly on the rise, schools have been shut down and students are forced to take online classes from their homes.
Now, in an ideal world, the push towards digitization seems outstanding. However, in reality, the magnitude through which society is changing in response to this pandemic has been a problem for many industry domains. Schools are just the units that have suffered the most.
The data prices in the country have been at an all-time and this pushed the button for rapid educational app development. Schools now require dedicated portals for teaching their students. The entire digital education infrastructure is being set up right from scratch leading to a pragmatic shift in the way schools function.
In this post, we will be looking at a few ways in which this pandemic is affecting the future of learning globally.
COVID-19 Impact On Learning & Education System
We were already amidst a digital transformation process that entailed digitizing almost every aspect of our lives and the pandemic has simply accelerated that process. We are looking at full-fledged digital classrooms that have teachers teaching on blackboards to students who are confined in their homes.
Mobile application development service providers are already underway building new apps and platforms that can streamline this classroom environment and ensure a hassle-free classroom learning experience. Education app development is witnessing a huge surge as of now due to the rising demand for quality software from schools.
Prior to the pandemic, digital education was in its infancy and it was expected that by 2030, we would witness a massive shift in the education industry as most of the classroom aspects would be entirely digitized. But, as soon as this pandemic struck, the countdown for an entire digital classroom implementation hit a record speed.
With digital classrooms opening up to a host of unique and audio-visual learning methods, we can no longer say that the traditional classroom learning system is poised to witness a significant overhaul in the coming years. Mobile application development service providers are already on top of the latest developments and are looking for new ways to deliver the traditional classroom learning experience, entirely through digital means.
Although a majority of students will return to the schools once the pandemic dies down, the pandemic has sure cleared the way for the credibility of digital education norms. In the future, we may witness the increased collaboration between offline schools and digital education means as people have now become technically savvy and seen the potential of digital education.
The environment present in schools is the primary driver of personality growth and all-around, holistic development of students. However, once parents find a similar enough environment that instills growth in students, and a highly reliable digital education system, the entire traditional school system will undergo a milestone change.
The Future Of Education
The future of education looks very bright. The enhanced digital infrastructure and the constantly rising number of internet users will play a key role in penetrating digital education systems in the future.
Once this change happens, mobile application development service providers will be in the perfect place to leverage the boom in the education app development domain. Digitization will merge most of our living areas on digital platforms and education, being a key societal component, will witness strides of changes in the coming years.
The transition may be tough for many, but it is inevitable. Educational app development is already picking up steam and it is a matter of years when there is a huge shift in the entire education infrastructure.
However digitally we may transform, one thing is for sure that schools will continue to exists. Just not in their current form. Teachers won't be teaching to a class full of students, rather they would be teaching to a camera, which in turn would be transmitting the lectures directly to the student's laptops or cell-phones, right to the comfort of their homes.
Mobile application development service providers can provide educational app development services to schools and parents and help them in easing out this transition. Digital transformation was going to arrive anyway, the pandemic has simply put its progress a few years ahead of our pre-pandemic schedule.
Educational app development services have already deployed AI-based learning solutions that analyze the grasp and concept clarity of individual students and ranks them according to their analytical prowess. This way, it is superior to classroom learning. As it is the beginning of a new area of development, there are cost barriers as of now, but as its adoption rises with the masses, the costs will eventually come down.
Education app development is the latest forefront that will grow significantly in the future and mobile application development service providers are the ones driving this growth. In the coming years, there will be a huge surge in demand for digital-based education systems and schools and parents need to be ready to embrace this change for their own benefit.
Conclusion
The pandemic has surely smoothened out the way for developing high-quality educational infrastructure and the evolvement of digital-based learning platforms. Mobile application development service providers are carrying out cutting edge educational app development to layout reliable and robust learning solutions. Once the pandemic subsides, students will go to school.
But, once they get a hands-on comparison glimpse of both the education delivery methods, which way do you think they would lean? A classroom-based holistic development atmosphere? Or an AI-driven digital classroom that analyses the capabilities and skills of every student individually. Do let us know what do you think of the latest trends in educational app development and what possible impacts it can have on the future of our education system.