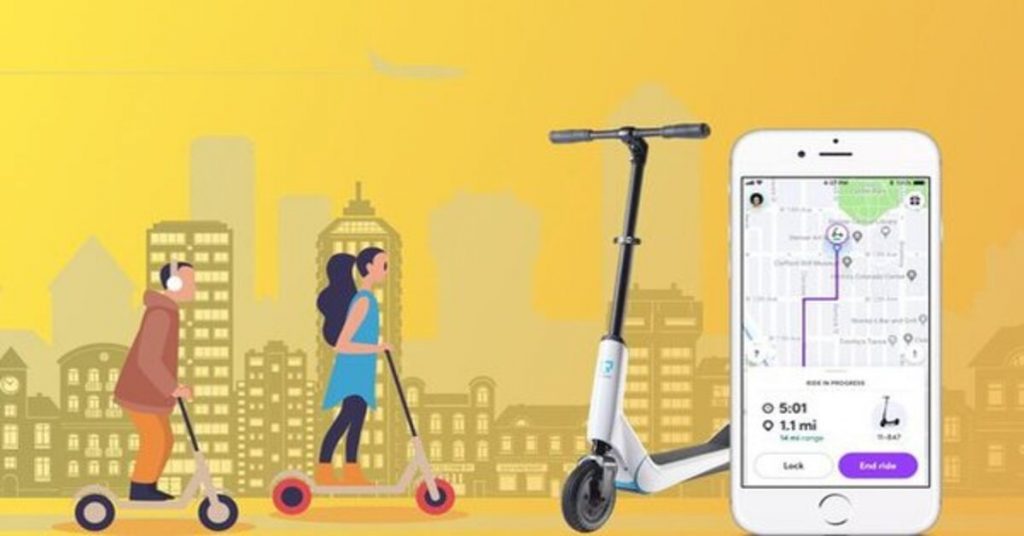 The emerging utilization of the E-scooter has provided folks with multiple benefits. You may find it convenient and help you manage the savings at the desired level. People prefer it the most as it is environment-friendly as well as cost-effective. Thus, you can see that automobile entrepreneurs opt to collaborate with the on demand app Development Company to include customers' choices. You know that mobile apps are the most important thing to keep their customers engaged with their services and products. You know that the retention of existing customers helps in reducing the cost of acquiring new customers. 
Therefore businesses focus on it intensively to keep going. But businesses need to have an idea about the costs that are likely to come while developing the on-demand E-Scooter app. the emergence of such an application has created ease for users and they do not need to wait longer for their ride services.
 You know the busy schedules of the folks make them highly stressed. They could not cope with the real-time requirements of the day and finally, ended up with lots of trouble. Hence having the facility of the e-scooter app can help them reach their specific destination easily according to their requirement. They can book their rides when they feel the need for them. The application installed on their phone allows users to access the service provided by the e-scooter app. 
Read More:-What Are The Most Useful Hidden Features of Android?
Factor To Decide The Cost of On Demand E-Scooter App Development:
 The cost of on-demand app development depends on several factors. Therefore, you need to analyze those to have a substantial platform for further processes. Applications based on the latest technologies help people to meet their requirements quite easily.
 Thus, the utilization of the app has gone high and everyone is striving to install the e-scooter app on their mobile phones. Seeing such increasing demand, companies have begun to talk to the E-scooter App Development Companies to make sure about the development of a reliable app. But they also need to know what cost may come while having the app with appropriate features.
The Process of Backend Development:
Entrepreneurs have the choice of choosing the backed development platform to have the secure e-scooter app. You can observe that this kind of aspect affects the cost factors and entrepreneurs may have to invest at varying levels. 
On-demand app development seeks experienced resources that may let you meet the requirements of your customers. Therefore, you may have to pay more than your expectations. However, your focus on app quality needs to be more than anything else. That would help you get the app for your business at an efficient level.
Selection of Platform
:
Further, you need to know the importance of the platform that you choose. 
The cost of the selected platforms also includes your expense. This is why having a platform that may let you have the development service of a quality app is an important subject. You have to analyze what kind of tech platforms can help you get the most effective e-scooter app. 
Since customers keep on demanding the latest kind of system so that they can have ease of booking rides. You know that digital transformation has brought changes in the lifestyle of people. Most of them prefer to have the app through which they may instantly get the e-scooter. This kind of aspect makes them active and also allows users to save time. 
Availability of Features
:
If you evaluate the importance of features then these are other crucial things that you should consider. Having the factors that may let you have an app that may work efficiently is an important aspect.  What kind of features is likely to be an imperative thing? 
You need to be careful while asking for an on-demand e-scooter app as it allows you to deliver the services according to the needs of your customers. The rising needs and having an app with innovative features can help you in all aspects. You have to be very attentive in terms of having a system that may let you raise your business outputs.
Read More:-What Are the Best Mobile Application Development Companies in Delhi NCR?
App design complexity
:
The design of the application refers to its user interface through which customers access it. Therefore, if you initiate the complex design, it might cost too much. To manage the complexity of the app, the company has to hire competent resources. 
Since the expertise can only let you have the best application that your business needs. App design plays an important role in making your app highly attractive and realize. Therefore, you need to work per that to help your business get an effective on-demand e-scooter app. 
 App Development Team
:
App development companies need to analyze the competencies of resources that they need to have the on-demand app. It is one of the most crucial aspects that every entrepreneur needs to understand. 
Resources with competencies can help you get the app with the required features that you need. Generally, companies involved in offering app development services have to hire experts that cost them high. 
Maintenance Cost
:
Apart from all aspects, you also need to take care of the app maintenance cost. It is an imperative aspect that you should focus on. Different kinds of tech errors keep on arising with the apps but you may overcome them with maintenance services.
It is so because it helps you prevent your app from having any kind of tech errors. Maintenance lets you use the on-demand e-scooter app as per your requirements with no hassles. This is why you may have to pay the cost for such an aspect if you want to have the solutions. 
Read More:-10 Proven Ways To Increase Website Traffic
 Wrapping Up:   
 If you are willing to have the on-demand e-scooter app, you would like to pay for development services. However, the above aspect may count for expenses when it comes to the app development processes. It includes a lot of factors that you need to analyze. You can learn more about the way of evaluating the cost of an on-demand e-scooter app. That would help you in the best way to have to get the feature-enriched app.