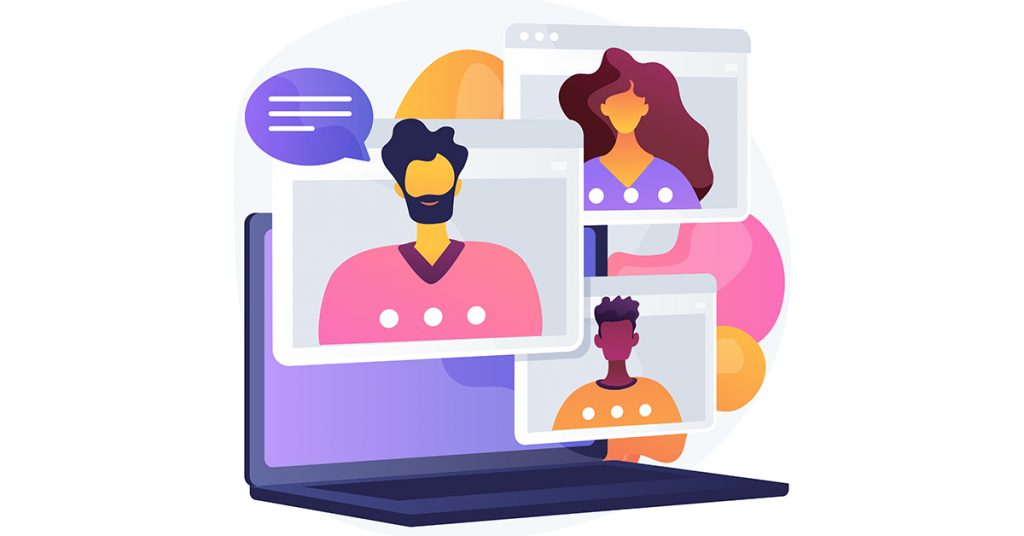 Technology advances at a rapid rate, making it impossible to keep up. The mobile world is no different. When Apple launched the first iPhone in 2006, the world noticed the app, a new way to communicate with a phone interface. Certain applications are more focused on content, others on interaction or social media, and even others on lead retrieval. 
Smartphones and laptops are also in the possession of the majority of experienced event participants. Since 37 percent of business and conference planners use a mobile event app for their gatherings, there is an increasing requirement of mobile knowledge connectivity at virtually any event they attend – from massive conventions to small meetings. 
Anyone interested in learning about the advantages of event app development through a mobile app development company (for both hosts and attendees), what to search for before purchasing, and how to use them will find a wealth of knowledge online. This knowledge is dispersed through several networks, but this guide compiles and simplifies it so you can make an educated decision on the right app for your case. 
This guide will take you through all facets of mobile event apps, including best practices, practical experience, and tips and tricks for incorporating mobile into your event plan. It will demonstrate how event applications provide value not just for your participants, but also for your supporters and the organizer, allowing you to gain more insight, maximize the ROI of your event, and secure your valuable marketing dollars. You can easily get high-quality event app development through a mobile app development company.
Benefits of an Event & Conference App
Here are the benefits of undertaking an Event app development facilitated by a mobile app development company.
Facilitate a mobile guide for event
Your event app developed by a mobile app development company that provides event app development services is, of course, a smartphone guide to your event before, after, and even after it takes place. Basic event information includes location information, the event's general agenda, speaker profiles, an attendee list, and so on. Later in this guide, you can find a full checklist of the material and functionality required for an event app. 
Tradeshows and larger conferences may usually have a floor plan in the app, preferably one that users can zoom in and explore. This ensures that it offers a description of the facility layout as well as the opportunity to locate individual exhibitors, points of interest (info booth, restrooms, cafe, workspace rooms), and meeting points. A sophisticated app can also provide consumers with a path from point A to point B. 
Following the case, the software is an excellent platform for following up. Make speaker slides available for download in the app, post-event photos, and submit push alerts to reveal the next version. That is important from a marketing standpoint. An app differs from a mobile website in that it remains on the user's screen, serves as a constant contact medium, and expands the effect and lifetime of the case.
Provide a personalized experience
Since a smartphone is seen as a personal computer, the app should behave accordingly. A successful event app is one that is tailored for the event. Consider creating a personal calendar for each attendee. 
Based on the agenda feature in the app, the attendee's initial selection of sessions will be automatically taken from the registration system, put in the mobile event app, and then used by the attendees to further personalize and tailor their schedule. Attendees can use the "add to my calendar" button to choose which sessions, breakouts, individual gatherings, social activities, and seminars to attend. 
The app then becomes the "schedule of record," notifying the customer of future sessions and ensuring that no parallel tracks are double booked. More advanced examples involve the option to restrict the availability of sessions depending on room size or participant position to the user role or to session signup in the app.
Space for sponsors
Eighty-eight percent of advertisers attend activities to raise money. Your software allows you to expose your advertisers in a variety of ways. You will sell banner advertisements inside the app, which are usually shown at the bottom of the home screen. Advertisements can include a link to the sponsor's mobile website. 
Provide premium listings and feature options in a number of locations inside the app. Can you have a list of exhibitors? Why not have the option for gold sponsors to be classified first? If you want to host a sponsored banquet, gala, or awards ceremony? In order for the event sponsor to know how many guests engaged with their brand, ask participants to 'check in' at the event or to scan a code upon arrival. 
Supported push alerts are another effective marketing technique. You may submit a push notification to advertise a funded workshop or booth, for example. Via the app analytics, you will be able to demonstrate to advertisers the importance of their commitment as a result of the increased exposure (e.g. number of views compared to non-premium listed sponsors).
Generate more leads
Your event app built by a mobile app development company that provides event app development services should provide a full-fledged lead retrieval module that is only accessible to a small group of sponsors. 
The lead retrieval module enables exhibitors to check a barcode or QR code on the badges of booth guests using their own smartphone or tablet. They will download a list of all the leads they collected at the end of the broadcast. Make a lead form available so that exhibitors can enter additional details while scanning a badge for effective follow-up during the case. 
Advanced situations, in which the lead capture type is tailored for each exhibitor, may also be allowed. Company X wishes to collect product interest, while Company Y wishes to collect additional personal information. It goes without mentioning that you should charge your sponsors extra for these services; after all, 72 percent of exhibitors and sponsors join activities to raise leads.