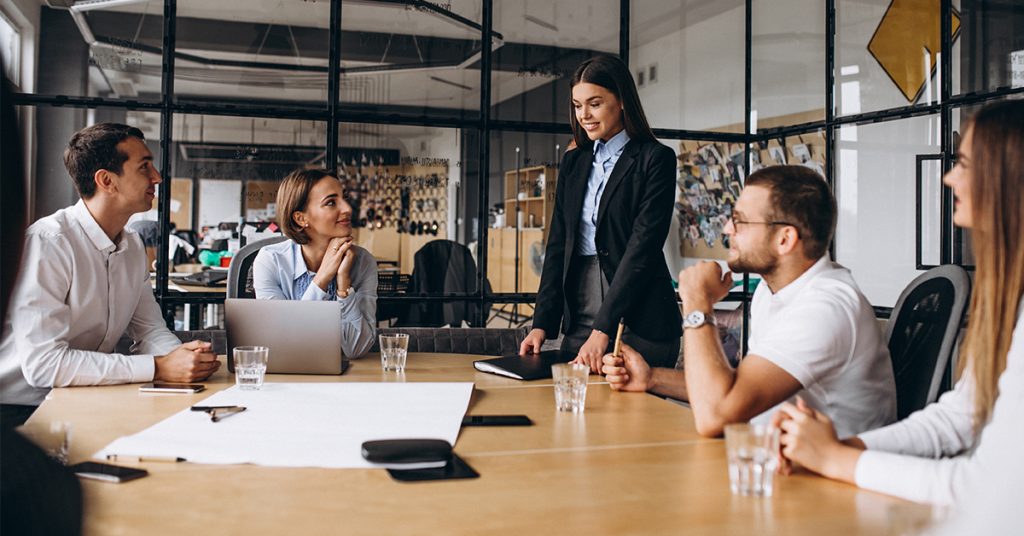 Over the last decade, the demand for enterprise tech solutions, particularly from mobile app development companies, has gradually increased. For the provision of seamless customer interface, Fortune 1000 businesses, start-ups and independent founders leave no stone unturned. 
Every year, massive investments are made just to get corporate smartphone applications so that they can prove to be a game-changer for their respective owners. Effective mobile applications play a key role in the growth of every company's enterprise and hence it is critical for owners to opt for a mobile app development company that helps in fulfilling business requirements precisely.
Maxtra Technologies Private Limited is a Noida based company that excels at delivering excellent value to its clients for the past decade. Maxtra hires exceptional professionals who are apt at delivering cutting-edge technology-driven projects across the industry spectrum. In this post, we will have a look at a few points that establish Maxtra as a premier mobile app development company.
Key Features of Maxtra Technologies
Choosing the right mobile app development company might seem tedious at first and even lead to a few wrong decisions. Maxtra Technologies has been around for the past decade and portrayed service excellence through excellent work ethics and professional etiquettes. Here are some of the reasons that make Maxtra Technologies the perfect option for you to build a robust business presence.
Maxtra Technologies has a good business reputation
One of the sure-shot ways to find an ace IT company for custom mobile app creation is through input and recommendations from its past and present customers. In order to get all the details about the company, you can contact your clients for the same reason and verify the authenticity of the mobile app development company.
By talking to customers, you get to know the pros and cons of the business. In short, the best way to analyse the quality of the services provided by any IT organisation is by input from its customers. Maxtra Technologies prides itself in delivering value to its clients which makes it a premier organisation that helps businesses in driving sales and revenue.
Another significant factor is to look at years of experience in the business. It is necessary to outsource the job to a firm who will do justice to the mission. Experienced businesses are likely to deliver programmes that are worth considering. Maxtra has more than a decade's experience in building high-quality mobile which makes it a force to be reckoned with in the industry.
Maxtra deploys robust security measures
Leaking the design and layout of the app is the greatest danger to businesses and start-ups today. In recent years, many low-quality replicas have reached app stores faster than the initial one merely because of poor security precautions taken by mobile app production firms. 
Companies and developers must ensure that the IT business they select for their enterprise mobile app design and production is subject to certain stringent security measures. The idea and layout of the app must stay secret until it actually hits the app stores. The production company should be ready to sign a non-disclosure document to ensure the confidentiality of the design and design of the app.
Maxtra Technologies has delivered countless cutting-edge projects with zero instances of data breach and information leak. You must choose a mobile app development company that promises a high level of data security and integrity.
Maxtra enables seamless project delivery
Some corporations and enterprises claim that their production firm really hasn't kept them updated on the success of the mobile app development period. There are several occasions where consumers have not considered their final smartphone app to be at all important to their specifications solely because of the contact distance between them and their Production Business. 
In order to create a successful and flawless mobile app, the company must keep its consumers up-to-date on any possible information on the development of their product. Daily conversations on the progress of software creation often guarantee prompt delivery of the finished product.
This makes Maxtra different from a majority of tech companies as the main focus lies on delivering value and the best experience for its clients. When you choose Maxtra Technologies as your technology provider, you can rest assured that your project will be delivered in a timely manner.
Conclusion
Choosing offerings from the right mobile app production firms is a huge investment, which is why it is important to spend the money in the right direction. And before making the investment, take a look at the above-mentioned factors to get in touch with the right company. If you have any further queries or want to develop cutting-edge smartphone apps for your business idea, get in touch with us in comments or reach out to us using the 'Contact' page on Maxtratechnologies.com.