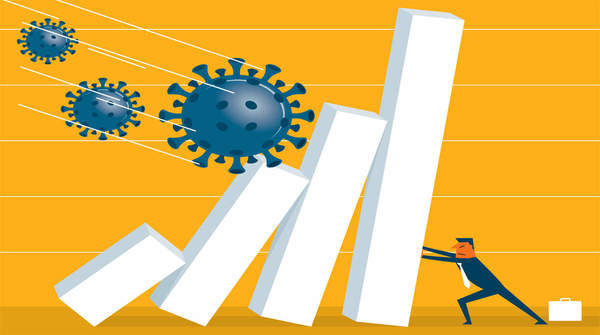 We understand this is a litmus test for you all. In fact, the best time to introspect and reset wayward life. As nature has taught us a lesson to not mess up with things! But to stay in touch with things we have been doing before needs help from the APP world.
The global pandemic Corona has created a scary situation that changed the dynamics of the global app economy. Not even in nightmares have we thought, that this deadly virus originated from Wuhan (China), will cease the axle of the economy. All of a sudden keeping a personal distance becomes a self-imposing practice. As rightly said, this is no less than a world-war that ruined millions of lives.
App Economy entails a range of economic activity surrounding mobile applications. Creating new fortunes for entrepreneurs and changing the way things are done. The engine of the app economy gives sales of apps, revenue, or public relations by free apps and hardware devices.
While the entire app development industry has shocked the entire mobile industry with its outbreak. Usual ridesharing apps have been marred, grocery apps are at an all-time high. A newer generation of app developers —the so-called" middle class" of independent app creators and companies —-is gaining success by catering to customers' demand for choice and variety, as they are also facing challenges like app discovery and advertising.
Optimization of apps is also important as developers and companies invest in tools and talent to optimize mobile apps. As in a browser search, higher apps lead to increased invisibility, which translates more traffic into downloads. Visibility and discoverability are the factors that determine the fate of apps. However, app developers also need to continue to think strategically about new ways to bridge the  "funding gap"——- duration between making a sale and getting paid by the app store.
Social distancing overtook social gathering. Not only we became apprehensive of personal touch to curb airborne transmission, but the safety of others too. Handling currency created panic as an important source of transmission. So relying on the digital medium reminds of demonetization in 2016.UPI's payment interface expedited in no time. Things earlier considered luxury became a new norm.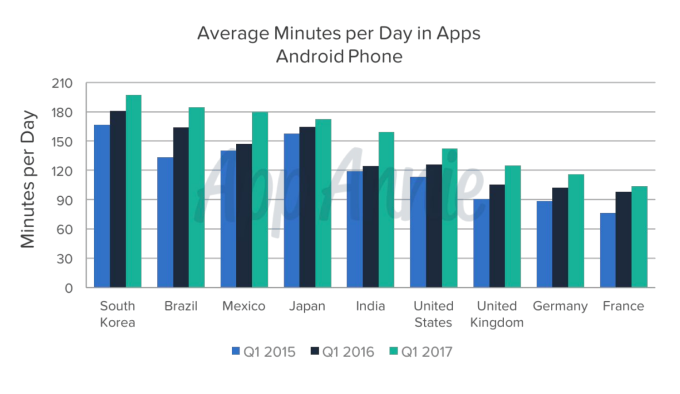 The deadly spread of Corona caused significant loss of lives across the globe. Nos.are heart-pounding as the world's powerful economy,the United States registered more than 2,000 deaths in a single day. The surge of the app market brought smiles on IT investors.
The Aarogya app saw 50 million downloads in just 13 days. That signifies the need for growing apps. To spread awareness, and keep contamination at bay, Union govt. developed more than 10 apps. The sensational being  Aarogya available on both iOS and Google Play developed by National Informatics Centre.
These applications let you do self-diagnosis of the symptoms for which you conduct a survey. It has done such a wonderful job in augmenting efforts to proactively inform the citizens about the "best practices and relevant advisories of the containment of COVID-19".
During this lockdown phase, the economy is reeling under pressure. So the latest demands helped companies to find "an aisle" in this deadlock situation. It gives them a source to earn revenues. Creating jobs revenues like anything. Be it food-delivery apps, Gym Business, Beauty parlor tips are working through apps. For the app world creating a wealth of opportunities.
Things that'll help App Developers :
# No- contact Couriers
In a recent case, a Corona infected delivered boy spread contamination to no. of people. Further emphasizing the need for social distancing. So companies need to ensure that the end product they are developing should not allow people to get in touch.
# AI to make Supply Chain Efficient
During this critical phase, the app developer should bolster resources. You just need to be sure you are aware of how often their mind changes and how it influences people. It allows you to have better data and allows you to take key insights into people's minds.
# Incorporate AI & Machine Learning
Artificial Intelligence and machine learning are a part of your on-demand app solution.It allows you to personalize recommendations to your user's geographic location, needs, and specifications. It ensures increased engagement and better conversions.
AS PER  FORBES, overall app installs were up 5% on Google Play to 22.5 billion in the quarter, and up by 15% on the iOS App store to 9 billion. During the same phase, a major surge in business has registered both gaming and non-gaming— rose in the first quarter tremendously. China, first hit by COVID-19, jumped 30 %. Even though we're at home, we stay fit, we do academic things,we need to keep working.
The App Economy offers a wealth of opportunities. But funding requires independent app developers and companies to understand barriers stated between them & success. This makes app development worthwhile.
Since lockdown means long hours of spending in homes and imposing restrictions that were part and parcel of life, people have to find new techniques in this quarantine phase to stay engaged while killing the boredom aside. In the initial stage when there were cases traced in China only 22 million downloads registered 22 mobile applications. The average download too rose by a 41 % rise in traffic.
As there is no IPL dose and no cricket at all. This crazy breed can't  'hold horses for long'.The fascination for the Mobile Premier League (MPL) is one its peak as daily users rose by 400 % of the game. This gives a concrete reason for many app developers to supply engaging apps. This certainly takes mobile app development in the right direction.
At Maxtra, top-level management assessed the common needs of the society in this  COVID-19, which created a sense of urgency for the development of mobile apps for —both personal care & commercial needs. We take a pledge for welfare for the society, nation, and global affairs(COVID-19) which make us feel comfortable.  MAXTRA, one of the pioneers in the app development industry.