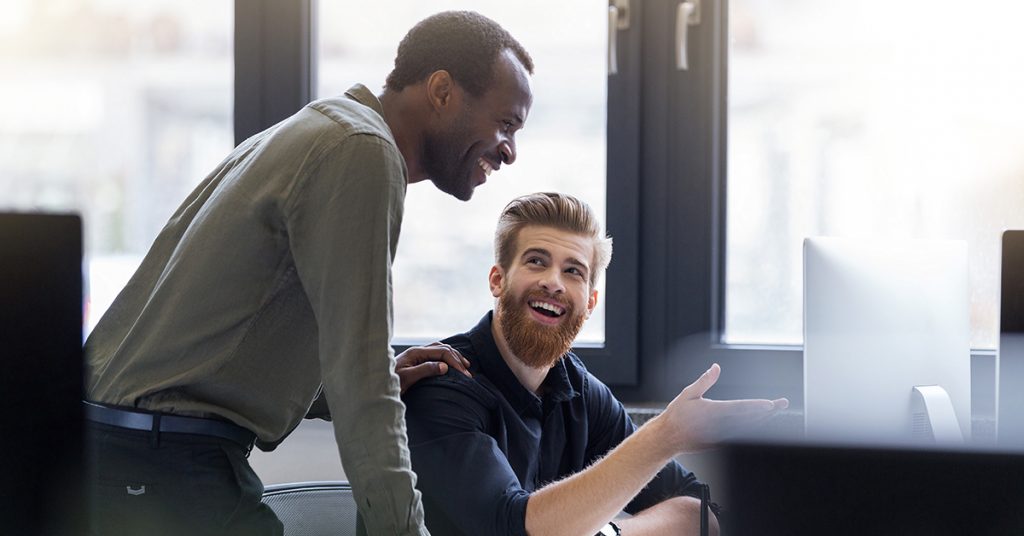 The Indian BFSI industry has been on an upward trajectory of growth since the start of the National Payments Corporation (NPCI) in 2008. During the time of demonetization in November 2016, multiple governments' measures contributed to the boost in the growth spark for fintech start-ups. We may also predict the key fintech trends in 2021, including all the updates from 2010 that have catalysed the Fintech ecosystem.
The rise in both the number and the investments drawn by Fintech start-ups is proof. In India, there are currently 2707 fintech start-ups in this industry, and $5.29 billion is spent between 2014 and 2018 according to a newly published study entitled "Fintech Outlook 2019."
Fintech trends of 2021
The biggest trend for fintech in 2021 is to develop applications for enhancement of the lending sector, as per industry leaders and finance app development company India. The trend would be to evolve strategies to decrease NPAs and to construct programs that contribute to better recovery of credit. Given the last year's debt crunch, businessmen are forced to concentrate on addressing these economic challenges.
The market will also see the first big state-backed cryptocurrency connected to the blockchain coming out with the expansion of the internet. And it is no wonder that AI will continue to be used by the banking and financial services sectors to increase competitiveness and efficiency.
It is projected that the global investments in public cloud platforms and technology will rise by CAGR 23.8% in 2018 to $210 billion in 2019, and is expected to increase by CAGR 22.5% in 2017-22 to $370 billion in 2022. Moreover, it is estimated that the banking sector will invest more than $20 Million in public cloud providers in 2019, which demonstrates how much they have taken in the industry.
Fintech firms are looking at solutions in fields such as agriculture and the supply chain in the B2B market, to bridge finance deficits. Simultaneously, Fintech start-ups are developing flexible loan solutions for contractors, freelance staff, and young students' short-term needs. This would inspire the Fintech stakeholders to spend more on innovation and to grow the industry.
Top Software Providers for Fintech Leaders
If digital payments, digital banking, wealth management, or ai – powered fintech, are areas of creativity that fights for market share with India and global players.  With social networks focused on cryptocurrency, social interactions, and financial transfers, the ties with such items as Facebook-backed Libra or the social network of blockchain firm EOS Voice are likely to be improved.
Organizations that aim to incorporate robotic process automation (RPA) within their organizations would have to face some obstacles in order to make effective use of them. This involves the need to develop and incorporate a creative model for organizing organizations that efficiently incorporates robotic and human resources' distinct and complementary skills. 
All of these technical implications call for cutting edge Finance app development company India to undertake ambitious app development endeavors. In this post, we have compiled a list of the top 3 cutting-edge finance app development companies that can help fintech start-ups in deploying advanced business solutions.
Maxtra Technologies Pvt. Ltd.
Maxtra Technologies is a cutting-edge technology-driven finance app development company India that has developed numerous highly successful apps. The company has been a premier finance app development company that has catered to a plethora of clients. If you want to develop and deploy high-performance and bug-free apps, Maxtra Technologies can fulfill all your requirements.
SoluLab
SoluLab is a finance app development company that has significant experience in developing highly effective finance app solutions. The company has partnered with several industry giants and built a reputable offering among its competitors. If you are looking for smooth functioning, and professional-looking apps and websites, SoluLab can prove to be a noteworthy option.
Rushkar
Rushkar is a finance app development company India that has years of experience in developing mobile apps. The start-up provides native hardware integration solutions along with a core emphasis on developing cutting edge technology-based solutions. If you are looking for an agile start-up to develop your finance app, Rushkar seriously deserves your consideration.
Conclusion
You must comply with all strict state and financial regulations on your fintech product. Being sure that you obey the guidelines will require that the software be clear and stringent as to how you handle user details. It is still a struggle to get people to include their bank details on a digital channel. 
Your application must create a sense of trust in the people through its user experience and expertise design. The world of fintech has its own rules and practices according to many sub-regions. In exchange, this occurrence has rendered open banking closed to the sector. These players will help you unlock the borders and help you to make the fintech industry borderless.