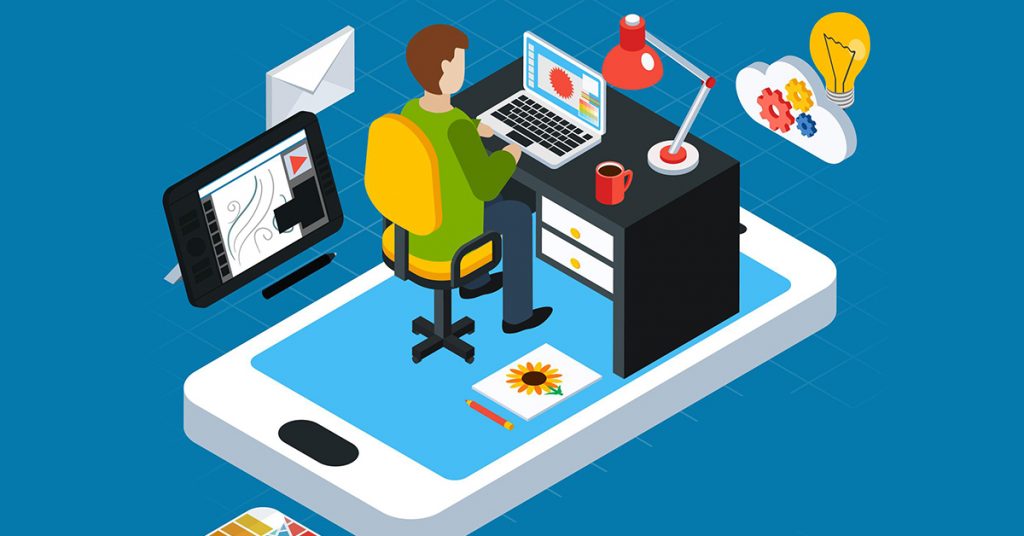 We will help you understand what a product design consulting company in India is, how product design differs from web design, what product design agencies do, and how to select the best product design company to work with, in addition to evaluating the top product design companies. We also want to address the following questions in this post. 
If you are searching for a product design partner, we are here to assist you with any product design and research difficulties you may be facing. A product design consulting company in India can certainly help you in achieving your product design goals.
Without further ado, here is our selection of the best ten product design firms to work with within 2021.
UX Studio
As one of the world's fastest-growing product design consulting company, UX studio became an official Zeplin agency member in April 2020. Furthermore, the company is also named one of the best B2B business services suppliers in the Clutch Global award 2020. 
The firm has evolved to a team of 30 product design experts that collaborate with worldwide partners to create exceptional digital products, develop business structures, and determine the next design objectives during the last ten years. 
The company aims to be more than a design firm, with experience in product management, strategic thinking, and rapid transformation. 
Aplana
If you are not looking for a product design consulting company in India, Aplana was one of the first businesses to move a client's company to the cloud and make it accessible to end consumers. More than 500 designers and developers work for the business. 
It has offices in many countries, including the United Kingdom, the United States, and Germany for sales operations, and Ukraine, Russia, and Belarus for talented software engineering teams. 
Software and mobile development, blockchain solutions, testing, and quality assurance are among the company's main offerings. Design and consultancy account for around 5% of the overall service offering.
Wandr Studios
Jinny Oh, the founder, is also a SAAS UX Expert with over ten years of business and marketing expertise. The product design business in the United States, founded in 2016, uses a small team of 23 product design experts from across the globe to collaborate and create digital goods. 
The business boasts that its staff speaks 20 different languages. Despite being a new product design consulting company to the market, the business has already worked with prominent customers such as the World Wide Fund for Nature, Samsung, and Adobe. 
Maxtra Technologies
Maxtra Technologies Pvt. Ltd. Was founded by Mr. Shivendra Dwivedi and is one of the premier design firms operating out of Noida, India. As a premier product design consulting company in India, it employs more than 100+ in-house designers who have undertaken ambitious projects and delivered a high satisfaction rate across its project portfolio. 
The company has been named as one of the top mobile app development company by Clutch and its success certainly mirrors that achievement. The company has developed and delivered thousands of successful design projects and has consistently set benchmarks for the rest of the industry to follow. 
Although the company emphasizes mobile app development, it is also one of the foremost product design consulting company in India.
Beyond
Founded in 2010 as a group of innovative designers, engineers, and outstanding strategists dedicated to assisting clients in becoming better versions of themselves. 
Beyond is a well-known design and technology firm that has collaborated with well-known businesses such as Facebook, Google, and Mailchimp. 
The firm assists companies in critically evaluating user engagement, as well as planning, designing, and building digital products from the ground up. 
Think
The business now employs over 105 employees across three locations in the United States. 
The business does not place a high value on customer service. Instead, it provides a broad variety of services, including digital strategy, user testing, research, and consulting, as well as product design, software development, and CRM development. 
Think Company provides a great level of flexibility in terms of product team structure. Businesses that work on short-term projects engage with diverse teams within a set time frame. 
Echo & Co.
Persons of color, LGBT, and people with disabilities are all supported and given equal chances by the business. These individuals collaborate to develop digital goods and services that inspire and assist others in succeeding. 
Three enthusiasts who met during Howard Dean's presidential campaign in 2004 established the business. Later, they relocated to Washington, D.C., where they opened the first Echo & Co. branch. 
The business currently has three offices in the United States: Washington, D.C., Boston, and New Orleans. Echo & Co provides a variety of services, including research, branding, content writing, narrative, product design, and development. 
Ustvo
The goal of the business is to build a world in which digital experiences change people's lives. Apart from creating meaningful digital goods, the Ustvo team also develops its own games. Furthermore, through investing in startups, the firm helps creative brains create great companies. 
Ustvo began in 2004 as a tiny product design firm in the United Kingdom established by two best friends. It rapidly expanded to over 250 brilliant people working from London, Malmo, Sydney, and New York. The team collaborates to develop digital goods and services that have a positive effect on the world.
Design First
It's worth noting that these incredible achievements were accomplished by a tiny team of 31 brilliant people. Design First, founded in 1996 by a product designer, has evolved to become one of Canada's largest product design firms. 
The firm, based in Ottawa, works with entrepreneurs and businesses from all around the globe. Design First provides industrial product design and production, as well as branding, web design, and marketing assistance. 
To cover every stage of the product design process, it hires industrial design specialists, user experience professionals, and engineers.
UPQODE
Since its inception in 2016, the business has worked with over 300 customers globally. The company's success is owed to its skilled web designers, developers, marketers, and project managers. The business places a high priority on product design and development. 
According to Clutch, startups and small companies account for more than 70% of their customer portfolio. Upqode has a strong internet presence, with over 100 testimonials from well-known businesses such as AmeriFreight, DOXO, Lyngva, Blockchainloop, and the Think Tank team.