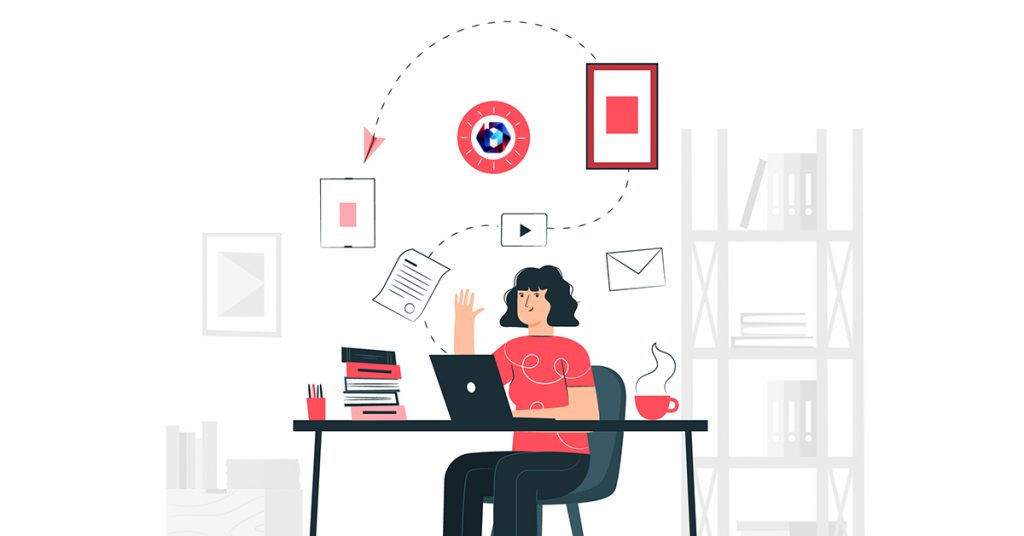 If your company is still recruiting in the middle of the epidemic, you're probably doing things differently. From where you hunt for people through the interview and onboarding process, social distance affects recruitment in a variety of ways, the extent of which depends on your business. 
Some industries, such as hospitality and tourism, have been eliminated. Some, on the other hand, are completely thriving. Logistics and healthcare personnel are in high demand, as are some retail professionals, such as those working in supermarkets. 
There has been a boom in demand for blue-collar employees, with 100,000 more warehouse worker postings over the platform's regular figures. Because everyone has products delivered to their homes, that industry is seeing extraordinary growth. 
Maxtra's hiring practices, whether blue-collar or white-collar, have fundamentally altered and have led to a new set of practices in place for a cutting-edge mobile app development company such as ours.
A BRAND-NEW CANDIDATE POOL 
The first difference is in how businesses locate applicants. Because of social alienation, many people are restricting their regional search to national or worldwide advertising. Rather than flying someone in, they search locally first. If they can't discover someone, they'll gradually broaden their search. 
Social separation may be beneficial for internal applicants, many of whom are receiving a closer look. A lot of customers said that the proper thing to do is to halt external recruiting and redeploy their existing resources. 
Corporations are hiring gig workers to fill the gap, so they may find chances as well. Some businesses are putting permanent positions on hold in favor of filling temporary positions. The COVID pandemic has long-standing effects on the hiring process of companies and this effect is poised to significantly interfere with the long set standards and the potential to alter the way of hiring on a whole level.
A BRAND NEW INTERVIEW PROCESS 
The interview method for a mobile app development company is also evolving, with in-person interviews giving way to video platforms such as Zoom. Face-to-face interviews are obsolete, and virtual interviews are perfectly acceptable. However, it is unusual among blue-collar employees. They are used to showing up for an interview that may lead to a job. They're now being interviewed on camera and showing up to work. 
A mobile app development company with colleagues in other locations may ask them to conduct in-person interviews with applicants in certain situations, according to Tarki. Prior to the lockdown, these would have taken place in a coffee shop, but today people gather in a nearby park. 
How a firm modifies its interview process may reveal a lot about its culture. Our initial round of clients allowed certain applicants to opt-out of onsite meetings a few weeks ago and made it easy for them to do so. Some firms may allow someone to start a few months later if it benefits them. 
The most common concern individuals have when considering a job change is whether or not their new employer will be fair if an issue arises. Companies that accommodate varied comfort levels aren't simply proclaiming they have a good culture; they're living it. 
NEW ENGINEERING 
Once a candidate is recruited, the onboarding process is also becoming virtual, with the major shift being the new management style required, according to Stewart. Onboarding is about connecting and regulating emotions on a daily basis, which may be difficult while working remotely. Onboarding is a very personal experience. How do you make someone new to the organization feel a part of it and involved in it? 
Several organizations are adopting virtual reality technology to offer prospects a tour of their facilities. And video conferencing on a regular basis is essential at Maxtra Technologies, one of the best mobile app development company.
Making someone feel like they are a member of a team requires clear information, clear commands, and strong leadership. You may only communicate with someone for 15 or 20 minutes after spending the whole day sitting only a few desks away. You must provide a wealth of resources and information, as well as planned video interactions. You must establish a rhythm in their lives."
WILL THIS RESULT IN LONG-TERM CHANGES? 
The way people work has altered overnight, and the new methods may become permanent. In the past, our research indicated that 44 percent of organizations would not consider remote working, but today almost every organization must consider it. 
That represents a significant change in how people work, interview, and hire. It requires a higher degree of trust, an awareness of credentials, and the management of personalities and relationships. This has clearly benefitted the bottom line of companies to provide a good 
Stewart expects that employers would recognize that employees can be productive from home. They may also appreciate not having to incur large overheads with large offices or the need to create an engaging workplace, particularly if they are achieving the same level of productivity. 
It's a new normal. Changes in behavior will have long-term consequences, and some businesses, such as a mobile app development company will thrive, as will new methods of working and new technology. The recruitment environment will appear quite different in the next 12 months.
Conclusion
The job market will undoubtedly alter forever as a result of the abrupt transition from office to remote employment caused by COVID-19. Working from home has the potential to totally revolutionize the employment industry by allowing for a genuinely worldwide work market. 
Prior to the worldwide move to remote work, there was only worldwide competition for executive, C-level positions. Companies that enable remote work, on the other hand, will be able to employ employees from all over the globe as a result of this move to remote work. 
As a result, these businesses will have an infinite talent pool from which to choose. As a consequence, every employment position will be subject to really global competition and for us at Maxtra Technologies, to tap into a talent that has global exposure which eventually helps the bottom line of the business.