A chatbot is the latest Artificial Intelligence technology that uses messaging, speech or text to communicate and interact with users. The use of AI in businesses and organizations to provide customer support and response system has developed to new heights.
Let's take a look at the growth and development of this sizably profitable investment for business development.
Facebook's Messenger, WhatsApp, Slack, or WeChat, all these platforms uses AI to give the business a boost by reaching the targeted audience.
Amidst all the complexities of AI, an increasing number of platforms are picking it up to develop a sophisticated system of ChatBot.
A lot has changed and Improved since the inception of the technology, and today the chatbots are easy to customize. They cater to a substantial segment of the global market with a preferential rate of 45% and increasing.
Not only a significant market segment but chatbots are becoming a profitable business. These chatbots can easily cater to payments, marketing, services, and processing while providing a huge market share of the revenue.
According to a survey conducted by Oracle among CFOs, CMOs, CSOs and senior marketers in UK, France, Netherlands, and South Africa almost 80% were using chatbots aiming to implement it by 2020. This alone shows the increasing significance of chatbots in the market.
The chatbot business has increased steeply, especially after 2015 with average monthly active users of 3000 million by the beginning of the year 2017.
Over these years, speech recognition, speech to text conversion has been more appealing and accepted. Organizations are now using this data to capitalize their chatbot services on a speech and text basis.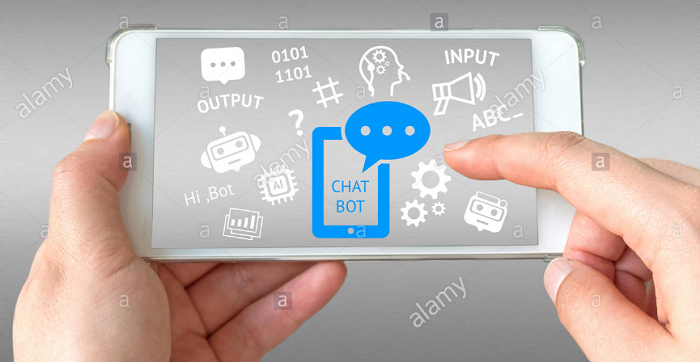 To clarify this stand, here are the merits of using chatbot services at a glance :
With an approach to the global market, companies have a vast audience to cater to. Chatbots are the best resort forming a bridge to communicate between B2B and B2C.
Chatbot Provides an extraordinary way to quick communication.
Compatible with multiple channels to provide more extensive reach and ease of accessibility.
Chatbots acts as a dedicated employee, working 24×7 without fail and improving standards every time.
Accuracy of work and efficiency of performance is maintained
The large implementation plan, from beauty, health, services to even providing pension scheme details, chatbots are designed to work across multiple industries.
Create novelty in business as consumers witness new perspectives leading to building a business image.
Real-time communication with clients or customers with the effect of time zone differences.
Vast database to search for the most relevant answer without any delays.
Chatbots database can be customized, built to suit your needs, and modified from time to time.
It Saves you a lot of time and money.
Improves the efficiency of the organization
Chabot Gives a personal touch to interactions.
The Future is bright, and organizations and consumers are accepting it with open arms. It's time to bring this change into your business and unveil countless possibilities for success.
While you think of undertaking the chatbot services we have got just the right team to connect to; Maxtra technology your partner to brighter future.