Product information solution or PIM is an integral aspect of B2B and B2C, e-commerce solutions. About e-commerce, the PIM system is valuable as it keeps track of all the real-time data that is fed into the e-commerce platform from various systems.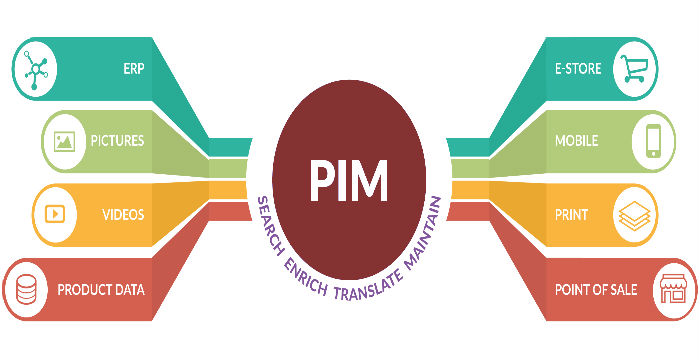 A study conducted in the US suggests that more than 60% of the adult population prefers shopping online. These online shoppers found the product description more informative than that on stores, which helped them make better purchases.
Another study conducted by Infomedia states, about 65% of organizations have already implemented the PIM software in their e-commerce domain and are benefiting from it.
It is thus evident and advised to learn about some of the most popular and holistic PIM software systems that are being implemented in e-commerce.
But before that let me tell you why you need the PIM. The PIM provides brilliant integration of your online store for users who are most interested in knowing product information, like its price and availability. It also improves better customer experience and service quality that directly reduces return rates significantly cut-short cart abandonment and provides better conversion rates.
Let's learn about the most popular PIM system implemented in e-commerce.
1. inRiver
The inRiver PIM system allows exchanging information about the products to every channel in your business like e-commerce, mobile apps, product catalog, and POS in stores. Along with this, the system allows gathering customers' feedback, reviews and preferences about your products at one pace. This helps the management to take well-informed steps and assists in formulating better customer-driven strategies. The inRiver system in e-commerce is available for both B2B and B2C project.
2. SAP Hybris
It's a very tech-enabled PIM solution that delivers product information to various marketing and sales channel. Due to its high configuration and ease of customizability, it gives real control to the management of its customer experience.
3. Salsify
Salsify is amongst the most popular PIM software for e-commerce as it can very well be integrated with other e-commerce solutions like ERP, CRM, etc. it allows smart syncing, updating and distributing across various platforms.
4. Agility
A very easy and customizable PIM software for e-commerce activities with catering to product-data management seamlessly for B2B and B2C organizations. Its perfect built-out of Data and automation of processes related to products makes it an out-of-the-box product for e-commerce.
Today most of the e-commerce stores are based on Magneto 2 platform, and these PIM systems can easily be customized to fit the unique requirements of each company.
The above mentioned PIM software for e-commerce is highly recommended as they can very well be integrated across various e-commerce platforms providing seamless work experience.
If your e-commerce development solution is not yet integrated with a well suited PIM solution, then it's a high time to get one.
Maxtra technologies are one name in the e-commerce service providers that have successfully rendered fruitful e-commerce services across industries.