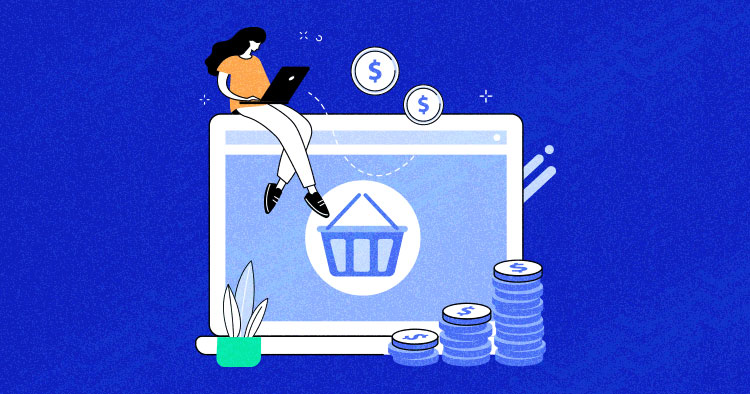 For companies to thrive online in the modern digital era, they need to have an e-commerce app. More and more people are using mobile apps to buy online as a result of the proliferation of mobile devices, and companies that can't keep up risk falling behind. We'll look at how to create an e-commerce app in this blog post so you can increase your online sales. However, you will also come to know about how Best Ecommerce App Development Company helps you regarding the same. So, if you are looking to incorporate an e-commerce app development for your business, you must read this blog post thoroughly.
Key Points To Develop An E-Commerce App To Grow Your Online Revenue
In order to develop an e-commerce application to grow your online revenue without any kind of difficulties, you don't need to worry. Below are some essential factors you can consider by referring to the post below we have discussed:
Take a glimpse:
Identify the Features You Require
Make a list of the features your e-commerce software needs before you start developing it. The kind of goods you're selling and the requirements of your intended market will determine this. A user-friendly interface, simple navigation, quick loading times, safe payment gateways, and integration with social media platforms are some crucial aspects to take into account.
Select the Best Mobile App Development Firm
It's time to choose the best mobile app development firm to assist you in creating your app once you've decided which features you require. Look for a business with a proven track record of success that has experience creating mobile applications for your particular platform (iOS or Android). Additionally, search for a business that can provide you with a comprehensive range of services, including design, development, testing, and deployment.
A User-Friendly Interface Should Be There
A user-friendly UI is one of the most crucial components of your e-commerce app's success. Your software should have intuitive menus, clear calls to action, and be simple to use. Ensure that the layout of your app is mobile-friendly and that the design adheres to your brand personality.
Guarantee Quick Load Times
No one has time to wait for slow-loading applications in today's fast-paced society. Make sure there is little lag time between pages and that your app opens quickly. Not only will this enhance user experience, it will also help you rank better in search engine results.
Make Use of Secure Payment Gateways
Online shoppers are very concerned about security, so it's crucial that your e-commerce software offers secure payment gateways. To safeguard the sensitive information of your customers, use a reputable payment gateway provider and the most recent security protocols.
Include Social Media Platforms in Integration
Using social media networks to advertise your e-commerce app and attract new users is a great idea. Ensure that your software is connected to well-known social media sites like Twitter, Facebook, and Instagram. As a result, you'll be able to reach a wider audience because your customers will be able to recommend your goods to their friends and followers.
Examine and Improve Your App
Once your e-commerce application is operational, it's critical to evaluate and improve it. However, you must also use analytics tools to track user behavior, and make changes to your app based on user feedback. Furthermore, this will help you improve the user experience and maximize your online revenue.
Recognize Your Target Market
To create e-commerce software, you must first identify your target market. Just who are your clients? What are their preferences and needs? What technology do they employ to reach the web? However, you can develop an app that meets the specific requirements and preferences of your target market by having a clear understanding of them.
Select a Reputable E-Commerce App Development Firm
The next stage is to select the best e-commerce app development company to assist you in bringing your app to life after you've determined your target market. Furthermore, you can choose a business that has a history of success and experience creating e-commerce apps. In addition, you should seek out a business that can offer you a wide array of services, such as design and programming, testing.
These are some significant points you must keep in mind if you are looking to develop an e-commerce app. In this way, you will be able to get such a software solution through which you can grow your business revenue.
In Conclusion:
Developing an e-commerce app is essential for businesses that want to succeed online. By understanding your target audience, you will be able to pay more attention for your business growth. However, you can surely get to be aware of everything about the way of getting a reliable software solution for your business.
Apart from that, if you are seeking an e-commerce or Mobile App Development Company, don't wander. In such a critical situation, if you must get in touch with us as we will help you with customized software solution. In addition to this, you can also determine additional information regarding the same in a proper manner. For that, it would be good if you consider visiting our website at anytime from anywhere.