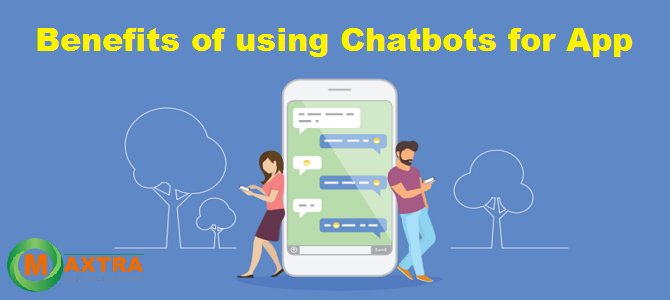 Chatbots are modern businesses' digital conversational assistants that can either make or break the customer experience with your brand especially in terms of communication and engagement. This makes your selection for chatbot development services even more tricky.
The ones based on Artificial intelligence can make smart agents keep your customers happily engaged with your brand since you will cater to their specific questions and needs.
Chatbots have completely changed the customer service scenario pushing the bar of quality of the services wherein customers will be heard and served 24*7. In today's digital world, mobile devices are the most prominent aspect for companies to consider for integrating a Chabot to ensure their availability to the customers on the go.
And, this is not the only benefit of including Chatbots in your online stores and businesses. There are much more benefits including:
Ease of Availability – Chatbots, especially ones based on AI, ensure 24*7 availability to engage and support that no human support can do.
Bulk Requests Processing– No more is the need for expanding your team capacity to handle bulk requests when you have Chatbot. It will give a simultaneous response to every customer query professionally.
Better User Understanding – Chatbots helps companies gather more information about the customers' interests, which further helps them to improve products, offers, and even the Chatbot responses.
Minimal Maintenance Costs– Chatbots are quite cost-effective options for companies. The only cost that companies need to bear is the cost of getting their Chatbot developed/built on a particular platform.
Improved Customer Service – Chatbots have incredible features to keep a record of data, on-going trends, and other metrics to monitor the performance of the interactions between Chatbots and customers in order to modify their responses and processes accordingly.
Saves a Great Deal of Time– Chatbots are the most efficient agents to deal with customer interactions. They help companies to save a lot of time with their quick and precise responses.
Adaptability to Multiple Platforms– Regardless of the platform your website is built on, you can have brand-specific Chatbots since chatbot development companies offer you many options to customize fields and responses. All you need to do is specify your requirements to them in a clear and concise manner to avoid any functional troubles.
Can you imagine the scenario where you have to manually deal with the customer's concerns? Moreover, can you ensure availability 24*7 with the manual intervention? The biggest concern, would you be able to afford such a huge workforce just to handle complaints?
Can't consider the crisis, right?
Here's the best solution. Maxtra is the prominent chatbot development company to help you with the best Chabot development services so that your digital assistant takes care of all the customer complaints even when you are not there at the moment.
They have a variety of other services to help you grow your business with the newest technological advancements even if you need a robust and competitive mobile app.