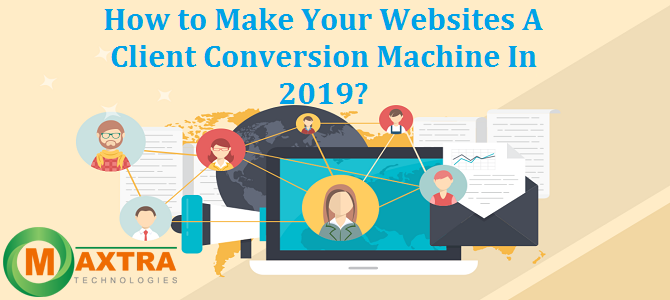 Every business owner who has a website wants to boost the conversions, whether the ones who have recently entered into the marker or the ones that already have good brand recognition.

More conversions = More customers = More revenue, right?
Who will not want that?
We all will, right? But, how?
Through your website design only. Yes, you heard it right! Even smart marketers know that the website design can make a big difference to your business conversion rate.
In this post, you will get to know the 8 creative web-designing principles that can actually increase your conversion rate drastically.
Keep the Typography Big and Bold
Keeping the letters big and bold has gained a massive hit in the last few years. There is no big surprise that this trend will stay for the coming years as well. Typography is, in fact, one of the powerful components to transform your website into a conversion machine.
Optimize the Website Loading Speed
In the fast Internet world, we all expect things to process at a good speed especially when it comes to checking out our favorite stuff online or shopping. If the website will not load on time, you cannot expect your customer to wait for it. Even a few seconds' delays can make all the difference.
Showcase Achievement Counter
Earlier, site owners believed that people don't like to read numbers and statistics. The story has reversed completely. People now want to see statistics and numbers to judge a brand's credibility. So, use the numbers and statistics to attract your customers through your business achievement.
Make Use of Negative Space
When you leave a lot of whitespace on your website, it is counted as negative space. It doesn't mean that you should stuff it up with loads of content. You can use some creative displays that can attract and engage potential customers to your website.
It has a little scientific backup in it. Researchers have found that the most natural behavioral pattern to check out a website is in the F shape pattern. Make sure you take the benefits of this pattern by placing content, call to action, and other significant things in that order.
Create Video Landing Pages
According to a survey result, it has been found that video landing pages can boost your website conversion rate by approximately 80%. The main reason for the increase in video landing pages is that it is more successful in telling the brand story than static pages.
Quite an attention-seeking strategy is, right? Here KISS implies Keep It Simple, Stupid! Simplicity will always continue to be the best policy when it comes to the website pages. Simple and clean websites have more tendency to invite people to go through the website, which is not possible in messy or overstuffed websites.
Don't Forget 8-Seconds Rule
It is a rule to remember to impress your readers or potential customers. If a person continues with your website for 8 seconds, he/she is likely to continue to the website. Do your best on the first landing page to make people stay on your website for longer!
Hope you have gained great insights to make your website a conversion machine. However, if you want to redesign your website or design it from scratch according to the new principles, you must go for the best website design services.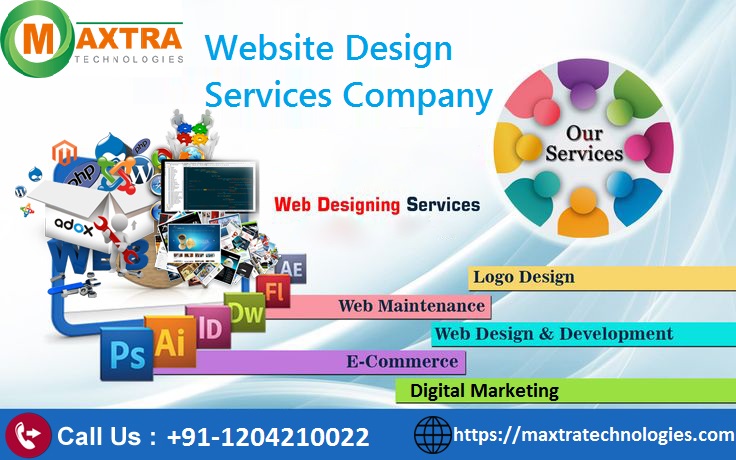 One of the most qualitative and affordable web design service providers is Maxtra technologies. They have an experienced team of design professionals who strive for excellent website design based on the details and insights shared by the clients.
If you have some creative image of the website in mind, you just need to share it with the Maxtra team. They will turn your dream website into reality with amazing functionalities that you might not have thought of yet. Choosing a Website Design Services Company like Maxtra will never leave you disappointed.