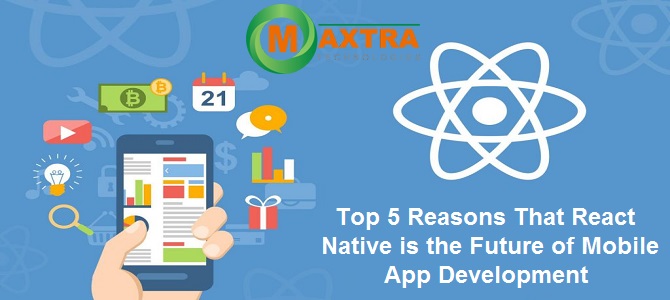 In the past decades, there has been massive growth in every sector due to technological advancements. However, there are still some sectors that have undergone unprecedented growth including the mobile application development services.
According to the surveys and research, the mobile app will mark a tremendous growth by 2020.
The users today want the mobile apps that perform flawlessly, have seamless navigation and most importantly as aesthetic appeal. The insanely increasing demand for improved, faster, and innovative mobile apps has resulted in urgency to meet the specified criteria.
The contrary point here is that developing high-performance, quality native apps is a time-consuming process than that of cross-platform apps that are comparatively less time consuming but you have to compromise on performance in a slight ratio.
To comply with the ever-growing technological world, mobile app developers need to work with revolutionary technology to build quality mobile applications and keep up with the demand. The technology that can help is React native.
What is React Native?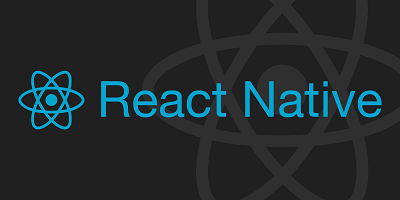 React Native is the native JavaScript library version, which is maintained by the developers of Facebook and Instagram, It offers a faster completion time for developing apps that perform well on targeted platforms, and are quite easy to debug.
With the use of React Native, you can create indistinguishable mobile apps from the apps built using Java or Objective-C. Though it makes use of the similar fundamental user interface that you use in the regular iOS and Android apps, you can still reassemble the building blocks with React and JavaScript.
This resulted in massive popularity of React Native and it has gained good community support and market share that too within a few years of its introduction.
5 Reasons Why React Native is the Future of Mobile App Development
 Following are the top 5 reasons that make React Native future of mobile app development:
Unparalleled Compatibility on Cross-Platform – It has the features and compatibility with both iOS and Android, eliminating the need to write two separate codes for a single mobile app.
Competitive Native Functionalities – Developers can embed improved usability, scroll accelerations, animations, and keyboard behaviour which makes React Native perfect solution for competitive and powerful apps.
Instant Updates Access – One of the significant advantages of using React Native is live updates that a developer can directly push to the user's devices instead of following a long process to go to the app store and download updates.
Easy and Simple to Learn – It is highly comprehensible and simple to learn since it relies on the basics of the language. The newbie developers find it a perfect tool to experiment with a variety of components without any complexity.
Positive Environment for Developers – React Native offers a great development environment for the developers to provide them with a better experience in creating, deploying, and recreating the mobile apps.
Since Facebook Engineering supports React Native, a sizeable developing community backs it up. This community is experiencing a continuous improvement with Facebook in this under-development framework that promises better technology and better futuristic goals.
TO SUM UP
React Native is a growth-intensive community that has a vibrant ecosystem to offer especially for the mobile app development services. It has evolved as a go-to-framework for the modern developers, who want to build the most innovative yet competitive apps.
Moreover, developers can accelerate the app development phase due to easy access to libraries and plugins; The apps developed on React Native allows users to enjoy the prominent features of native apps with zero performance compromises, reduced timeframe, cost-effectiveness, and excellent resources.
Maxtra Technologies one of the highly recommended React Native Development Company. It has a team of expert developers, experienced in the React Native technology. The company has a competitive record of delivering the cutting-edge mobile app development services for iOS as well as Android.