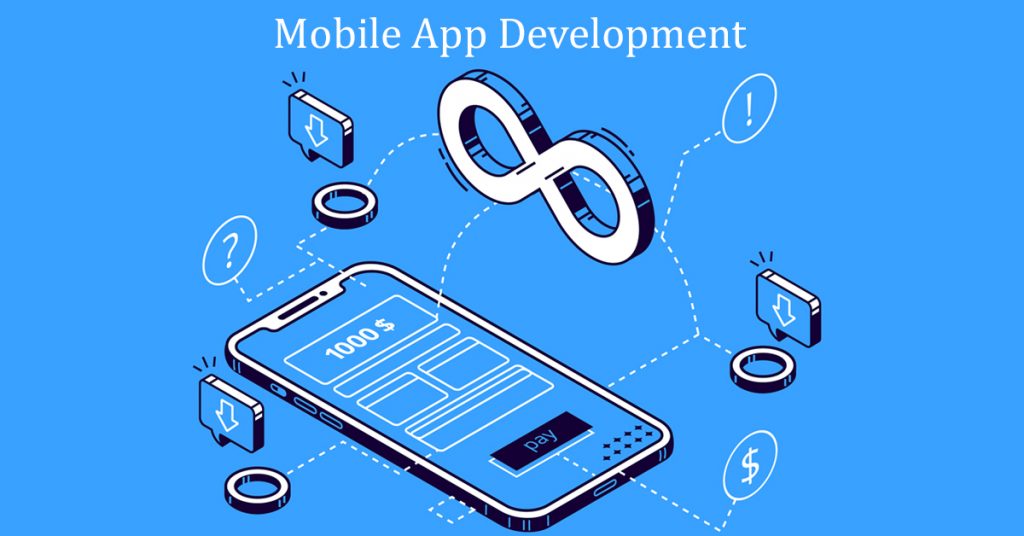 Technology has been at the forefront of every evolution in recent times, and it was only a matter of time when the healthcare industry would be its next milestone. Today, a person sitting in the comfort of their home can book a doctor's appointment and have an expert's opinion about any of the issues that may be plaguing them.
If there is anything that the COVID-19 pandemic has shown us is the fact that there is a huge potential in the contact-less world order. With the burgeoning overpopulation and the increasing traffic on the roads, convenience has become the key factor in defining human behaviour.
The healthcare industry is currently grappling with a demand surge, and this is where a custom mobile app development company comes in. These companies provide mobile app development services and can build a highly customised app that caters to the healthcare service providers, as well as consumers.
According to a market research report published by GmInsights, the mobile healthcare industry was valued over USD 30 Billion with an expected CAGR of 38.5% from 2019-2025. The market is embracing this technological shift and a custom mobile app development company is at the frontlines of this transformation. The healthcare industry is booming and the potential is endless for existing as well as new players looking to enter the market.
How A Custom Mobile App Development Company Benefits The Healthcare Industry?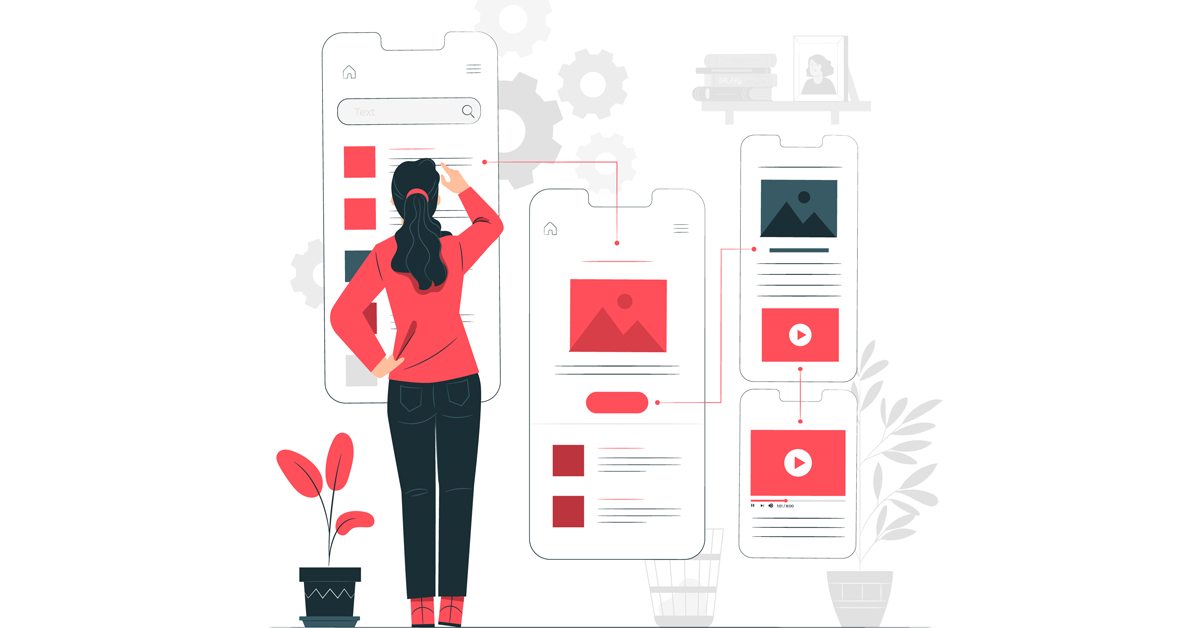 A custom mobile app development company can build an app for the mobile healthcare industry that is not just limited to scheduling a doctor's appointment, and does so much more. With the integration of modern breakthroughs such as the AI, Blockchain, IoT, etc., entirely new paradigms have opened up.
A custom mobile app development company leverages the latest innovations in the mobile app development services to build complex apps that can facilitate end-to-end communication and consultation requirements of the entire healthcare industry. Let's have a look at the various advantages that a mobile app development company has brought upon the healthcare industry:
Enabling chat consultations: Before the technological revolution, if a patient required a doctor's consultation, they had to physically visit the doctor. Modern apps have made it possible to book an online appointment, conduct an online consultation and get the prescribed medicines delivered right to your doorstep. All of this is made possible right from the convenience of the app!
Maintain database repository: A custom mobile app development company can build an app that has a centralised repository of all the consultations or interactions that occurred between the doctor and the patient. All of this data can be fed in the app's database and any report, diagnosis or the patient's history is just a click away!
Higher accuracy in diagnosis: With the advent and popularity of fitness trackers, heart rate sensors and other activity trackers in cell-phones, it has become easier to monitor a patient's behaviour and their overall physical well-being. Moreover, this data can even be remotely accessed by a doctor which reduces the time overhead and guarantees a greater level of diagnostic accuracy.
More and more doctors and patients are inching towards a custom mobile app development company that can build a reliable healthcare app that caters the requirements of both the business ends i.e. doctors & patients. This pragmatic shift has created a boom in the demand for custom mobile app development services catering to the healthcare industry.
How Has Technology Enhanced Mobile App Development Services?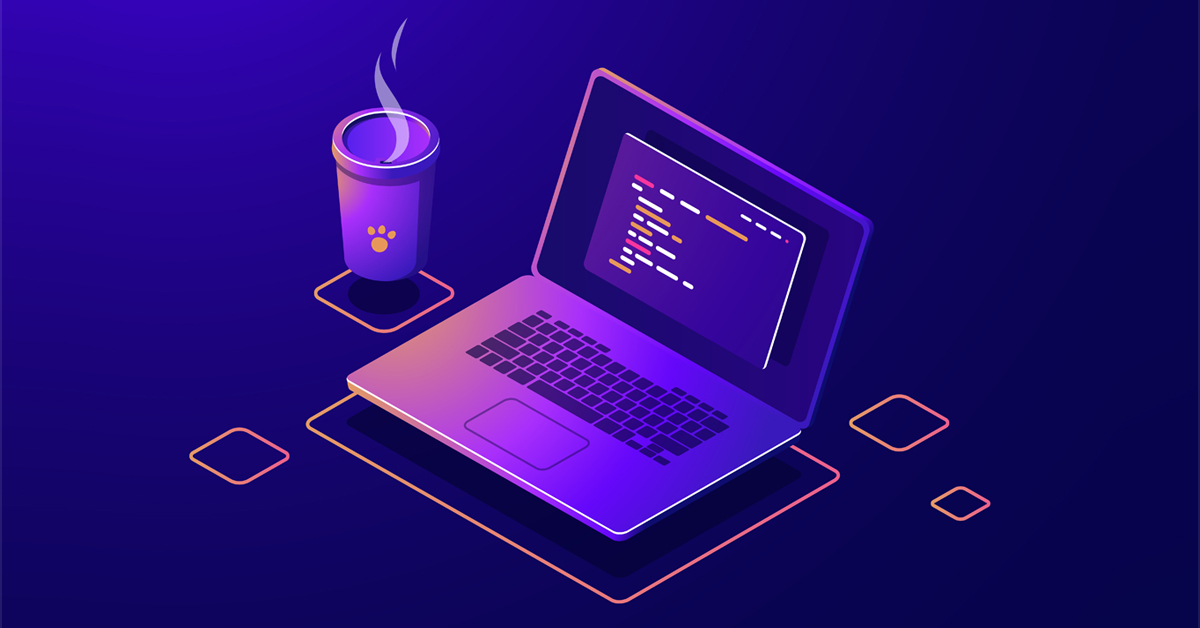 A custom mobile app development company leverages the culmination of cutting edge technology to develop apps that can facilitate user convenience for both, patients as well as doctors. Let's have a look at how modern tech is implemented with mobile app development services to develop quality healthcare apps:
Incorporation of Augmented Reality: AR has enabled doctors to simulate procedures and analyse their viability without actually performing the procedure on the patient. AR helps in enhancing the doctor's expertise and helps in ensuring that the procedures are carried out effectively.
Blockchain: You most probably relate this term synonymously with Bitcoin, but it has so much more potential. Blockchain leverages a peer to peer network to save transactions in an encrypted format that is non-tamper able. This can be used to store patients records and diagnosis digitally and safely.
Custom Analytical Insights: Having a central database enables you to generate analytical reports by using specialised software. These reports can help in identifying disease and illness patterns, facilitating effective resource management and manage large patient records seamlessly.
Internet of Things: IoT enables your smart refrigerator, oven, air-conditioner or any device with the required hardware to establish an Internet connection and transmit data over the network. IoT can help doctors in sourcing data from the right source such as activity trackers, heart rate monitors, SpO2 trackers, etc., and deducing accurate diagnosis.
Artificial Intelligence: Reports are already out that AI can help in identifying life-threatening diseases and predicting even the probability of developing cancers later in life. AI has enabled doctors to make decisions that are driven by calculated data and have drastically improved the accuracy of the diagnosis.
As these technologies are developed further, it's imperative that their adoption and implementation rate by a custom mobile app development company will also increase. Mobile app development services are already witnessing a demand surge and with the latest breakthroughs such as Blockchain & AI, it will go a long way in automating and building a technology centric healthcare industry.
Conclusion
The healthcare industry is still grappling with the changes and is yet to fully embrace the technological shift that mobile app development services have brought. With a host of conveniences and the introduction of modern technologies such as Blockchain and AI in healthcare apps, the resulting potential has become enormous.
A custom mobile app development company is transforming the healthcare industry and this trend is expected to grow further in the future. Today, mobile healthcare apps are assisting doctors, helping healthcare aggregators in building a brand, and facilitating patient convenience, all at once.
It's now only a matter of time when the healthcare industry embraces automation completely and increases its reliance on modern technology.