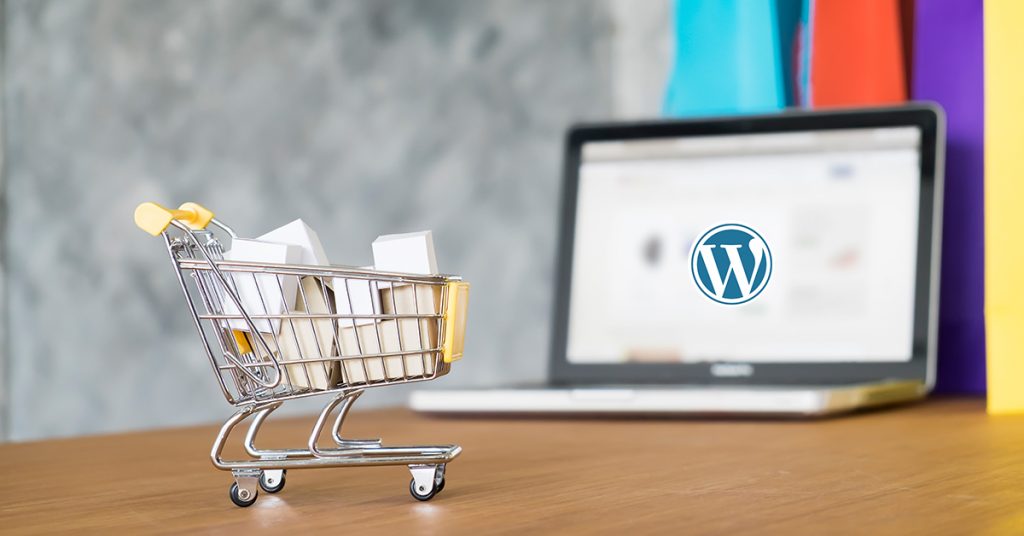 What makes certain internet stores successful while others fail? It's not difficult. The most significant aspects of e-commerce are a well-designed, user-friendly website and a well-thought-out company plan. If you take the time to build both, your chances of success will be far larger than your rivals'. 
If you want to start selling things on the Internet, we propose building an e-commerce website using WordPress. Using the WordPress platform for e-commerce web development or WordPress web development, you may create your full-featured e-commerce site without the assistance of an agency or experienced developers. You choose the theme, you design the style, and you can even add plugins with customized functionality to improve the client experience. 
Read: Types of eCommerce Business Models: Traditional and Innovate New Ones to Consider
WooCommerce: What Is It and Why Do You Need It? 
WooCommerce for e-commerce web development is technically simply another WordPress plugin that is leveraged for WordPress web development, just like any other. That implies you'll have to install and activate it. 
WooCommerce e-commerce web development, like WordPress, is an open-source project. It has no licensing costs or contracts. 
This free program, believe it or not, provides all of the functionality you need to convert your WordPress site into an online store. You don't even have to be a techie to accomplish it. It is not difficult to set up WooCommerce and use it to build an e-commerce site. 
As long as you enjoy the way your existing WordPress design appears through WordPress Web Development, you won't need to make any modifications. WooCommerce is compatible with any design or theme. 
Step 1: Calculate the Traffic to Your Online Store
You'll be able to choose a hosting provider once you've estimated how much traffic you'll receive. By selecting the correct host, you can ensure that your site loads quickly for all visitors. 
We recommend Bluehost if you do not anticipate more than 1,000-page visits per month. They are an excellent hosting provider for small enterprises, and their services are reasonably priced. 
There are choices if you expect more than 1,000-page visits each month. In this scenario, we propose a managed or dedicated host. 
Step 2: Plugins and Features 
When it comes to the main distinctions between an online store and a typical WordPress site, it all comes down to product selection and payment processing. 
All of these aspects should function properly, facilitating the customer's trip. You'll need to utilize an e-commerce plugin like WooCommerce WordPress Web Development for this. 
Step 3: Installing WooCommerce 
This is a simple step. Simply go to your WordPress dashboard and install it like any other plugin or extension and get over with the WordPress Web Development.
Step 4: Create a Product Page 
It's time to develop your product page after installing and configuring the WooCommerce plugin. WooCommerce has excellent instructions on how to achieve this. 
Here's a tip: When designing your product categories, be careful with the URLs. Make certain that no URLs are duplicated between categories and URLs. Everything associated with a product should have a distinct name. Even if there is only one product in a category, give it its own name. 
Step 5: Customization
WooCommerce e-Commerce Web Development, like most WordPress e-commerce plugins, lets you customize everything from the borders of your items to the design of the footer. This is where many internet merchants have problems. If you want your online business to have a distinct appearance and a personalized design, you will need to be familiar with CSS. 
Take attention when it comes to product image settings. The size of your product image will have a direct influence on how the product appears on your e-commerce website, which is undoubtedly one of the most crucial parts of any online business. 
Also, don't forget to configure permalinks. This is a critical SEO step that will increase your organic traffic. 
Step 6: Testing 
Before you ultimately open your online business, double-check all of your settings and make sure everything is working properly. Test again after you've completed your initial testing! You may accomplish this on your own or with the assistance of outsourced e-commerce service. 
Most respectable companies provide expert QA managers who are capable of doing manual and automated testing. They'll find all the issues and make sure your internet business runs smoothly. 
Step 7: Create a Custom WooCommerce Plugin 
If you want to take your WooCommerce e-Commerce Web Development powered business to the next level and truly surprise your consumers, you must acquire bespoke extensions and plugins. The greatest method to differentiate oneself from the competition is to have unique characteristics.
WordPress Starting Costs 
It is typical for e-commerce entrepreneurs to use WordPress to build their online businesses. Because the platform is open-source and free, users may update and personalize it as they see fit. 
You'll most likely pay between $100 and $3,000 to pay someone to conduct the real work. This will result in a distinctive online business that looks excellent and sticks out from the crowd. 
But first, you'll need to register a domain name and pay for hosting. To safeguard sensitive consumer data, you need additionally obtain an SSL security certificate for e-commerce. SSL certificates are around $70 per year.
Hosting Fees for a WooCommerce Online Store 
There are several web hosting possibilities, particularly when it comes to an online business. Before you make a decision, you should estimate how much traffic your business will receive and how many things you will sell. 
It is normally safe, to begin with, shared hosting, which is called the "entry-level" option. You may extend your hosting package in tandem with your business as it grows.
 Read: Top Best WooCommerce Ecommerce Themes For WordPress
Conclusion
WordPress is an excellent platform for any online business, whether you are selling handmade items, dropshipping from huge manufacturers, or something in between. 
It's simple to construct an e-commerce site that looks amazing and is simple to use with WooCommerce and other plugins. The plugins provide all of the functionality required to build the ideal e-commerce toolbox. If current plugins do not provide the capabilities you want, you may engage a team of developers to design a bespoke extension or theme that is tailored to your specific business needs.