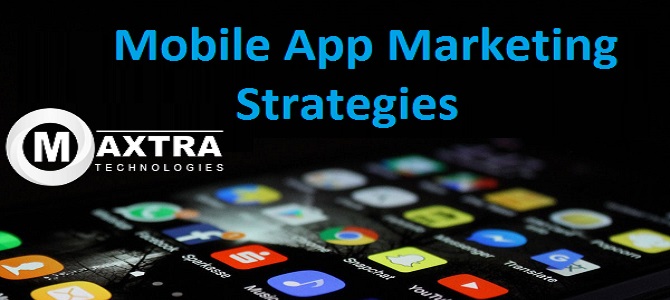 One of your most important concerns when running a business is to make every effort to refine your marketing strategy. In the digital age, windows of opportunity present themselves at every moment, and you can seize them at your leisure to develop a good marketing strategy and tap the attention of your targets.
Many professionals and individuals are scrambling today to solicit the services of mobile agencies to create mobile applications in order to impress and meet the expectations of their customers. Whether you are the head of a big or a small company, remember that you have every interest in recommending the design of applications to optimize your mobile marketing strategy.
Here are some quick tips that will help you to get a Mobile App designed for Your Marketing Strategy:
1- Have Clear Goals
To create an application, you need to have clearly defined goals that meet a need or solves a problem. First, study your potential market, who your competitors are, and define your user profile (smartphone only or tablet, target, age, etc.). If you have your goal defined, you will be able to make efficient use of app.
2- Get in Touch with Best Mobile app development Company
The availability of Internet has made it easy to access as many options as you want to find the one you want to really invest in. You can shortlist some of the best agencies and make the final choice based on requirements, budget, and time. Most importantly, you should define your requirements even if it is something about the interface.
3- Test it again and again
Put your friends in to get their opinion, hire beta testers on freelance communities or ask your agency to get the app tested eventually, on iOS or Android, on different screen sizes if you can. You will know if your app is as effective as you dream if all its features are really useful and used, if the advertising is not too invasive, if the price is consistent, etc. From one end to the other of the creation of the app, never hesitate to ask advice, whether for design or use, to get out of your certainties.
It is important to make sure that your team can use the mobile app for creating effective and efficient mobile apps.
Another important thing to get an app designed for your marketing strategy is selecting the right platform. These days cloud is the most preferable platform. In fact, many of today's enterprise applications are designed to use a front-end Web element to customize the GUI and protect mobile applications from unwanted changes. This approach may also be the best option for adopting cloud mobility.
Designing new "transactional" mobile applications is especially useful when it comes to cloud support. Indeed, these are then designed to process a request or response, then return to a state of waiting. This type of application is much easier to launch in a new location in the event of a server-side failure, making it a good candidate for hybrid clouds. Combined with front-end load balancing devices installed on the network, transactional applications can also be multiplied during load peaks to improve performance.
The first rule of mobility in the cloud is to never forget that applications must adapt to both the mobile model and the cloud model. Moreover, in terms of design and deployment, this criterion will likely make them look more like higher-tier consumer applications than traditional enterprise applications. The experience of Web developers, particularly in front-end application systems based on Web servers, will prove particularly useful in developing and running a cloud-based mobility solution, and in keeping it responsive to changing circumstances and business needs.
Are these details making you felt confused about your choice? It is best to consult Maxtra Technologies team. They offer the best mobile app development services to design an app that suits your needs as well as pockets.