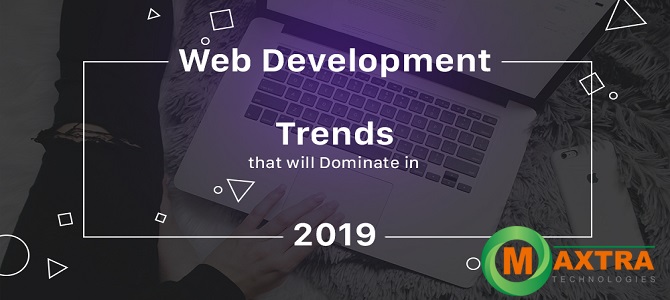 With the changing and evolving technologies, web development trends tend to change up to a greater or lesser extent each year. For all the decision-makers, it is important to remain in touch with these development trends for two significant reasons:
To sustain the competition getting tougher with the time, and
To keep their knowledge and skills upgraded and honed.
This post is written with the intent to save your time on browsing and giving you access of comprehensive knowledge about web development technologies and trends to watch for in 2019, especially if have a website development company. It also contains a jest of market demand analysis in different sectors of the IT industry.
Without further ado, let's quickly look through the key trends that you must follow in 2019 to keep your website competitive:
Progressive Web Apps Will Dominate the Market
Progressive web apps are among the most impactful web development trends to follow in 2019. It offers users an enhanced experience with the availability of the native apps including offline access; push notifications, hardware access, and user-friendliness that decrease load time and increases conversions.
Acceleration of Mobile Pages Will Matter
Accelerated Mobile Pages are a need of time since users have become impatient than ever, especially when it comes to Internet browsing. A website that makes them wait is surely not their thing. Even Google loves pages with lesser loading time. So better to keep Google and customers intact with AMPs.
Responsive Websites Will Still Remain Sustainable
In today's time where we talk about technologies like PWA and AMP, responsive websites seem like a very basic thing for a website to achieve. It's no more a "should be there"; it's a "must be there" thing now as most of the customers interact with your brand through their mobile devices.
Voice Search Optimization Will Have Great Impact
Voice Search Optimization has also become a necessity in the past few years. This trend is likely to grow even more. Make sure you make you include the voice search optimization in your tech and SEO strategies in the early stage itself to make the most of it since an early bird gets the worm.
API Development Will Make Development Cycle Shorter
Modern web development trends demand extended connectivity with the other applications. This is mostly due to the rise of wearable techs that should integrate. API first developments are even faster to do as the front-end and back-end development can be managed simultaneously.
Push notifications Will Replace Newsletters
For delivering the relevant and latest information to your users, you should consider switching to push notifications rather than sending them newsletters, which are usually ignored by the user. Push notifications allow you to send them updates in bits that are easier to read and get along.
AI-Powered Chatbots for Improved Customer Experience
Since businesses have more global setups, they need more representatives to work in different time zones. But not all of them need or can afford such a large workforce. The best solution for them is AI-powered chatbots that will allow them to offer their customers continued service anytime.
Motion UI Will Encourage Customer Engagement
Every product design or web design needs to be engaging and interactive to capture the attention of relevant users. Motion UI is the new web development trend to maintain your brand's attractiveness. They have a better capability to hold your customers' attention than those traditional web designs.
If you are also planning to upgrade your website or web product in 2019, you should choose to switch to the modern web development trends and technologies after a careful evaluation of all the factors involved.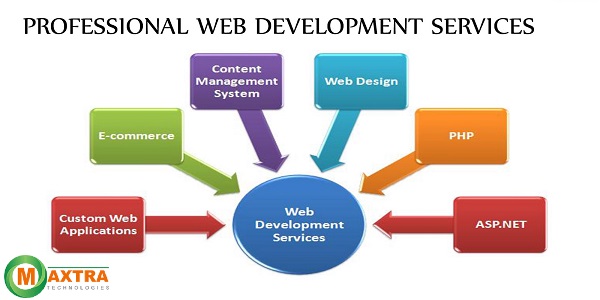 A web design upgrade or product design change is, obviously, not an easy job to accomplish since a lot of factors are involved. You can search for a reliable partner like Maxtra technologies. They offer dedicated and professional web development services to serve your business web development needs. You can get in touch with their team to discuss your requirements in detail and they will come up with the best possible upgrade plan for your web development.