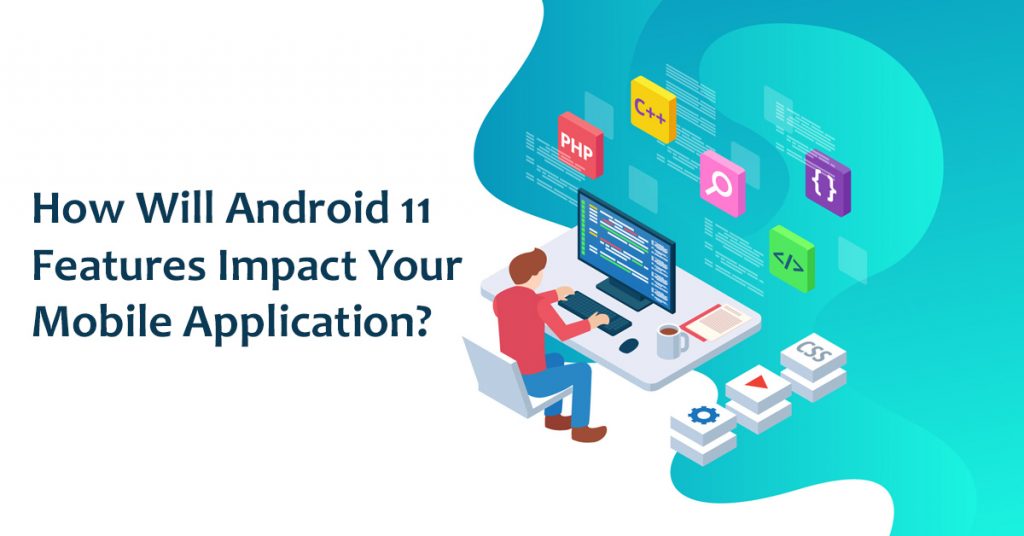 Android 11 is the latest upcoming OS from the Google family. Before this release, Android 10 had already introduced significant changes in the OS and Android 11 further optimises on the platform that was left after Android 10.
The introduction of the system-wide dark mode, changes in the app permission system, and the naming of OS versions in line with desserts were discontinued. The recent developer preview published by Google provides us with a clear picture of the future of the world's most popular operating system.
Custom mobile application development services have already decoded the Android's latest developer preview and have found quite a few changes in the latest iteration. Mobile apps development services are also witnessing a peek into the latest Android OS and analysing their effect on mobile applications.
Before we begin, let's first look into the various features introduced in Android 11.
Android 11 Features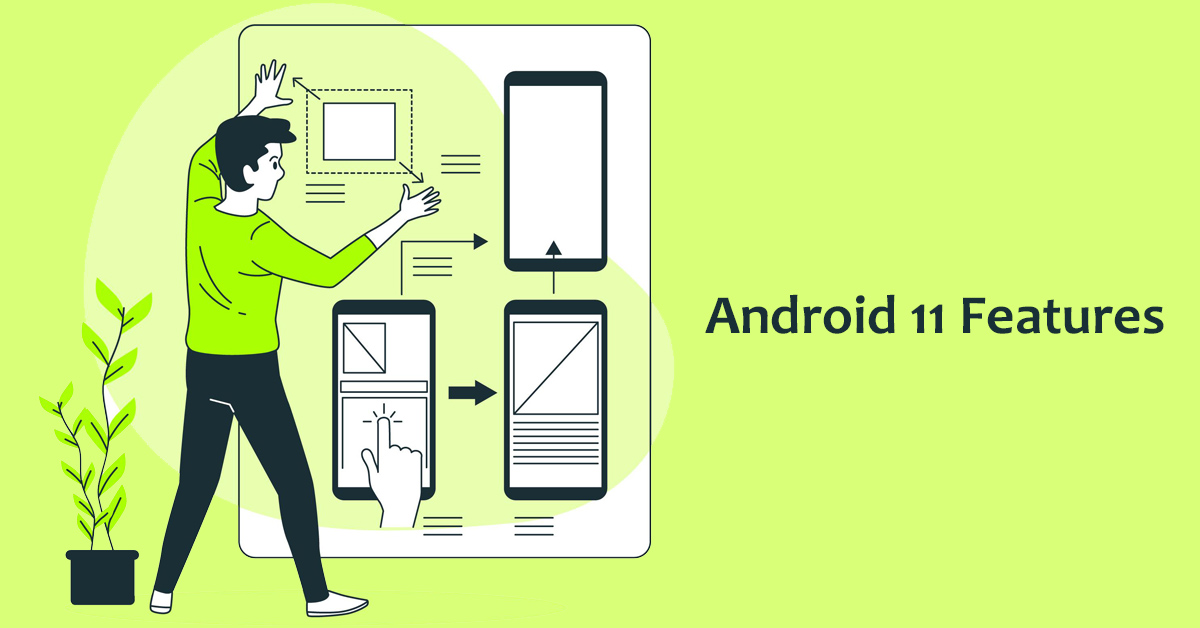 Android 11 is an incremental upgrade over Android 10. This means that the latest OS version builds upon the features that were already implemented in Android 10, and then adds a few of its own.
There are primarily 5 new features that Android 11 builds upon. Let's analyse each of them.
5G ready Android: Android 11 introduces the 'Dynamic Meteredness API' that helps devices in leveraging the full potential of 5G. If the API detects that you are under an unlimited 5G network, you instantly get full quality audio and video that the network allows.
Screen recorder built-in: With the increase in streaming potential, this feature was long overdue. The iOS already had a screen recorder in place and it was about time that Android got this functionality as well. Android 11 developer preview showcased a fully-featured screen recorder with a sophisticated UI.
Easy adaptation to different display types: With the advent of foldable displays, the OS too has to evolve to ensure smooth optimization. Android 11 adds support for foldable displays that are bound to popular in the coming years.
Messaging improvements: Google has worked hard on improving the messaging experience of Android users. Chat bubbles have been implemented and conversations are now embedded in the notification centre. It is now possible to send images when replying to conversations from the notification panel.
One-time permission for all apps: Android 10 had already modularized the way permissions were handled on the OS and Android 11 builds further on this functionality. Users can now grant permissions to apps on a per-case basis and the permission will be revoked as soon as the app is closed.
How Android 11 Features Will Impact Mobile Applications?
The Android 11 developer preview documentation is divided into 3 sections. The behaviour changes, privacy features and new features & API. Various points will define apps behaviour when running on Android 11.
Lowered Data Redundancy: To minimize data redundancy on local storage as well as the network, Android 11 caches large datasets using shared data blobs. In previous Android versions, two different apps were required to download a separate copy of the datasets.
Detailed Information Regarding App Terminations: Android 11's app reporting feature has now expanded its functionality to include detailed app crash reports. Whether the app crashed due to memory issues or app not responding, every log is created and kept and can be used for further diagnosis.
Ability to Restrict App Permissions: Android 11 will affect how the dialogue box appears within apps. If a user disallows permission twice, Android 11 will consider it as 'Do not ask again'. Marketers and app providers will now be required to explain why an app needs a specific set of permissions and what it does with the data.
Incremental APK Installation: Android has been plagued by lengthy app installation time since time immemorial. Android 11 streamlines this process and allows the user to launch the app and continue installing the app in the background.
Private App Usage Stats: Android 11 will store app usage statistics in an encrypted format and is only visible in two scenarios, either the user unlocks their device or users switch to their account. Mobile apps development services will need to find new ways to access this data and circumvent this security measure.
Expedited Support for Neural Networks: Android 11 has a new Neural network API 1.3 that can help machine learning apps run smoothly on the device. Android 11 allows you to develop disrupting technologies that dominate the latest trends.
Support for 5G infrastructure: With the latest Android OS, the hardware would theoretically reap the maximum benefits of the 5G infrastructure. Combined with low latency and fast file transfers, Android 11, along with 5G will surely help in improving productivity across the board.
How Can Custom Mobile Application Development Services Help You?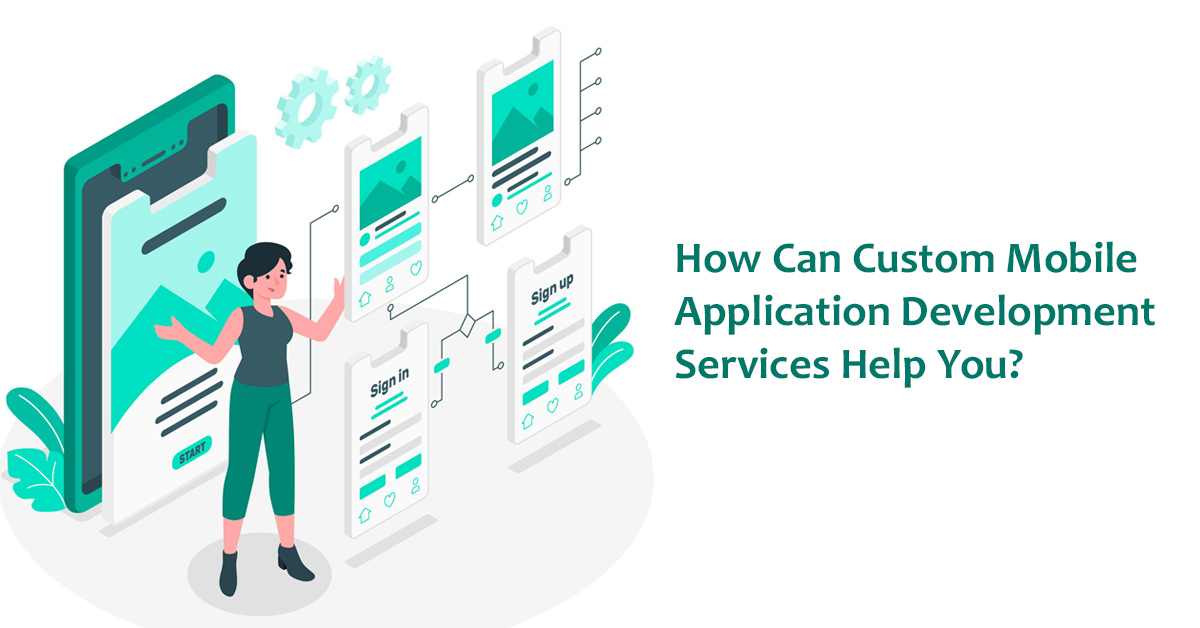 Mobile apps development services can prepare your app for the transition from Android 10 to Android 11. Your app must be ready for the new OS version to ensure its relevance.
Custom mobile application development services are already working on the latest Android 11 developer preview and ready to build apps for the future.
Mobile apps development services are already at the forefront of the latest app developments surrounding Android 11 and businesses must take this chance early and make sure that they update their Android app.
Conclusion
Android 11 is an incremental upgrade to the previous OS version. It brings a host of new security and user experience enhancement features. Mobile applications need to be updated to support the latest Android version and a Mobile apps development services provider can surely help you in this regards.
It the times of this rugged competition, it is crucial that you choose the right custom mobile application development services to update your app so that it stays relevant and ahead of the curve. Android 11 can prove to be the milestone OS version that emphasizes on the security and privacy concerns of the users.