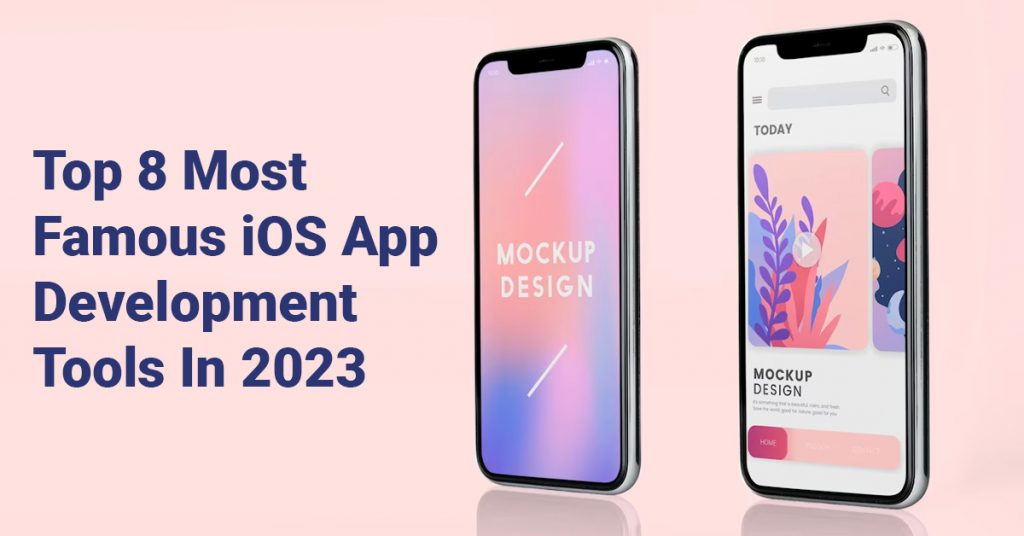 Are you looking for the best iOS App Development Tools in 2023? Despite your several efforts and research, still, you are confused to have the best one. What should be your real-time strategy to choose the most efficient iOS app to develop tools? If these queries are your concern, you may spare a small part of your time by having a thorough glance at this webpage. 
  Nowadays, there are a lot of software tools available to help you develop your iOS app. So, the question is which one is the best? You may observe that iOS App Development companies include the use of high-end tools. They aim at providing their clients with a quality iOS app. 
It is needless to say more and more people are using the internet and smart devices. It makes sense for businesses to develop apps for these devices. Therefore, going with high-quality tools for creating mobile apps is a wise step. 
Thus, you must strive to collect enough information about the different iOS App Development Tools. Since the different features of tools help developers to create the IOS app with different functionalities.
Read More:-Top 6 Mobile App Security Issues and How to Address Them
What Are Different iOS App Development Tools?
When it comes to developing apps for iOS devices, several different tools can be used. Depending on your needs and preferences, you can choose from a variety of different options. You may observe that today, Mobile App Development Company is using these tools to deliver efficient IOS app solutions:
Xcode:
It is a powerful integrated development environment that provides everything you need to develop high-quality apps. Xcode includes everything you need for developing apps. It consists of a code editor and a visual interface builder. 
You may have a wide range of features that can help you create the most amazing apps. Thus, Xcode is the perfect tool to start and also easy to use. 
Transporter:
It allows developers to move their apps from one platform to another. It also helps to keep track of app development progress and ensure that all aspects of the app are working properly. Therefore you may find the Transporter a great tool for IOS developers. 
It enables developers to include varieties of features such as music, movies, TV shows, iTunes, Apple Music, App Store, Apple TV app, and Apple Books. 
Read More:-What Are The Most Useful Hidden Features of Android?
AppCode:
You may observe it as an effective tool for developing iOS applications. It provides a rich set of features for code editing and code generation. AppCode also includes a debugger, and a unit testing framework. It has a wide range of code analysis tools to help you find and fix bugs quickly.
Further, you see that it provides a wide range of features to help you develop your apps quickly And efficiently. Apart from these, it enables developers to integrate with popular version control systems, such as Git and SVN.
Jazzy:
It is another cutting-edge music streaming app that offers a unique and personalized experience for users. 
With Jazzy, you can create custom playlists, listen to exclusive artist content, and get personalized recommendations based on your musical taste. 
Simulator:
It is a great tool that enables developers to design, test, and validate complex systems. It is used extensively in the automotive, aerospace, telecommunications, and other industries.
Simulator provides a wide range of features that make it an essential tool for engineers. It enables users to create highly realistic models of complex systems. These models can be used to test various scenarios and assess the impact of changes on the system. Simulator also allows users to create virtual prototypes of systems, which can be used for testing and validation purposes. Further, you may find it a highly versatile tool. Thus, it is an essential tool for anyone working in the field of iOS app development. 
CocoaPods:
This specific tool helps streamline your iOS development process. it includes several key features that make it an essential part of any iOS developer's toolkit. This can save you a lot of time and hassle when it comes to keeping your app development processes organized. It also makes it easy to share code between different apps or projects. 
This is why you may treat it as a time-saver tool. Apart from all these, it can help you manage your workspace by creating separate "pods" for each project or app. This helps keep your code organized and makes it easier to work on multiple projects at the same time. 
Fabric:
It is an ideal platform for iOS app development and is easy to use. The fabric has a wide range of integrations that makes it perfect for developers. Fabric comes with powerful tools to help you manage and monitor your app development process. 
This is a valuable feature that you need to identify and fix potential problems in app development processes. It also offers other features that can be extremely helpful in developing iOS apps. You may find some of those as support for beta testing and crash reporting. Thus, you may go with Fabric for a comprehensive solution for your iOS app development needs.
Design+Code: 
 It is an app development tool that streamlines the process of creating iOS apps. It provides a wide range of features that make app development faster and easier.  Design+Code tool offers features such as a drag-and-drop interface, pre-built app templates, and built-in support for Swift and Objective-C.
 It also includes unique features that make it stand out from other app development tools. Some of those you can experience are the live preview feature, which allows you to see your changes on your device.
Read More:-10 Proven Ways To Increase Website Traffic
Conclusion:
 You may find these among the famous iOS app development tools in 2023. If you have decided to have the IOs application, you may simply look at these once again to select which one would suit your choice.
 You know that innovation has not to limits and hence you need to go with the best and most efficient one. Therefore, you may choose any of these as per your suitability to have the best iOS app solutions.