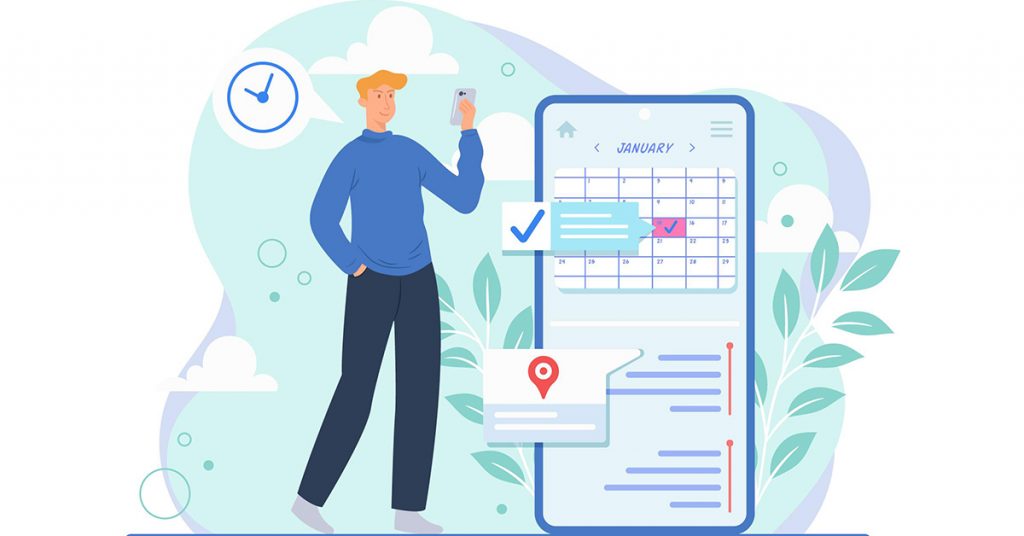 Apple's mobile operating system took the world by storm when it was unveiled in 2007 and has been gaining popularity ever since. Today, your iPhone is capable of performing almost anything within the realms of mobile hardware.
The large collection of apps that the Apple app store provides is rivaled by none. Moreover, iPhone apps tend to be of slightly better quality than their Android peers, owing to the strict design and functionality guidelines laid out by Apple.
iOS apps development service providers are constantly updating their development practices and learning new ways of Swift language deployment. This has enabled iOS apps to evolve over time and gain new features and a good visual appeal.
In this post, we will look at the 8 best iOS apps for 2020 and how iOS apps development service providers can help you in developing awesome iPhone apps for your business.
8 Best iPhone Apps For 2020
If you are looking for some of the best iOS apps for the year 2020, here are the 8 top available apps in Apple's app store.
The Google Search app: The Google search app resides on the App Store and is one of the prominent search apps available in the iPhone ecosystem. Although the app was natively built for Android, the iOS version provides a similar level of performance and all the functionality in a highly polished package. You can easily receive Google updates along with Google now capability through the Google search app. Any of your data from Google accounts are synced seamlessly through this app which makes it an excellent option to download on your iOS device.
Facebook app: The Facebook app is perhaps one of the best-designed social network portals out there. The recent redesign that Facebook introduced has drastically enhanced its visual appeal and brought the highly sought-after 'dark mode' to this social portal. iOS apps development service providers are adopting advanced Swift deployment algorithms that help them achieve near-perfect levels of performance. If you are a Facebook user, the app needs to be on your iOS device as many other apps accept Facebook login to enable you for using their services.
YouTube: The world's largest video sharing platform has an enormous iOS presence and you would be hard-pressed to find an iPhone that does not has this app installed. The video content present on YouTube is simply staggering and it would be a no-brainer to forgo this app. It provides a premium version that goes by YouTube Red and YouTube premium that provides you access to premium content and an ad-free user experience. iOS development service providers can build a YouTube-like app for your video streaming venture that helps your customers in flattening their learning curve and feeling right at home with your app.
Houseparty: The Houseparty app takes an entirely new approach to social connectivity. What the app does is alerts you whenever your friends or contacts are online and you have the ability to join any of the ongoing video calls amongst your contacts. The app also provides quizzes and games on the platform itself that you can play with your friends and pass this lockdown period seamlessly. This was a new approach to social connection and a reliable iOS Apps development service provider can help you build a social media app that is highly similar to the Houseparty app.
Whatsapp Messenger: One of the world's largest instant messaging platforms is available on iOS too. It enables you to send images, text, videos, documents, and files to your contacts and is entirely free of cost. If you are someone who likes to stay connected with your peers, the Whatsapp messenger definitely warrants a try. It is a feature-rich, reliable, and quick messaging platform that is used by over a billion users worldwide. If you want to develop an iOS messaging app for your business, an iOS apps development service provider can build the perfect messaging app for you
Discord: Discord is a cross-platform group discussion application used by millions of communities worldwide. It has all the functionality that you can expect from your chat app and also has voice chat as an option. Joining discord groups is easy and accessible to the groups is streamlined through the cross-platform functionality. If you believe that the Discord app is perfectly well designed and want to incorporate its visual elements in your very own app, give the iOS development service provides a try. They can build the perfect chat app for your business.
Ship (Dating app): Moving on the lines of Tinder, Ship is a dating service provider that helps people in discovering new dates. The USP here is that Ship allows you to find dates for your single friends and you can share potential matches with your friends. This kind of social dating experience is innovative and has garnered millions of takers. If you want to build your very own dating app, iOS apps development service providers can build the perfect app for you that ticks all your requirements.
UberEats: On the lines of Swiggy and Zomato, the UberEats iOS apps is one of the best-designed food delivery apps on Apple's App Store. The app provides an easy-to-use intuitive UI that makes your food ordering journey a breeze. Once you order your food, you will be able to track the food movement through an integrated tracking API. Moreover, the UI is something that highly differentiates the UberEats apps from its peers. iOS development service providers can build a food delivery app that is right on the lines of UberEats.
iOS apps development has certainly come a long way. With advanced development practices, there have been innovative features implemented in apps that facilitate a stupendous user experience for users. As the technology evolved further, we would surely witness more advanced apps that provide an even better user experience and open the doors to a more user-friendly UI.