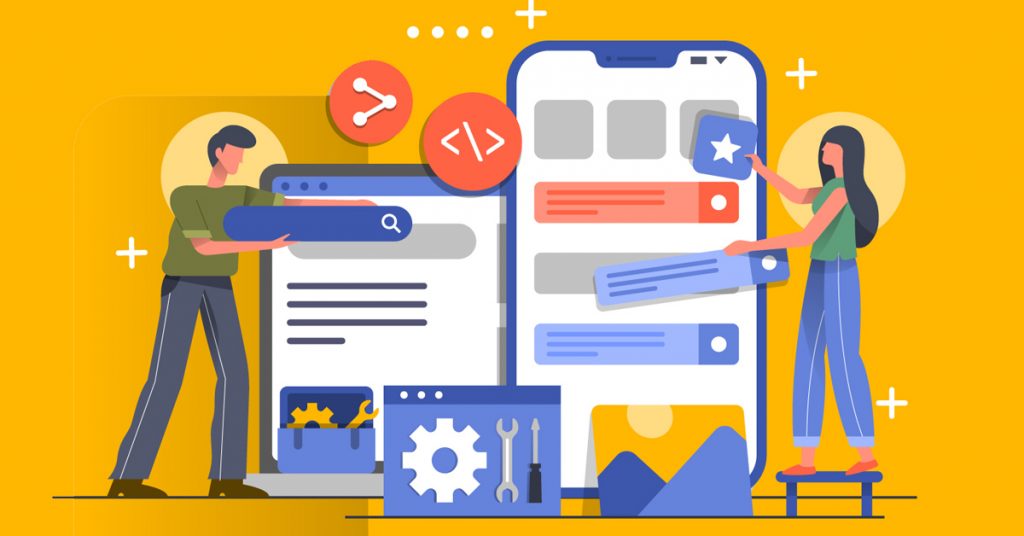 Choosing the best platform for your first app is half the fight. Did you know that every fourth person (approximately 23%) abandons an app after only one use? You don't want to go through anything like that, do you? You will reduce risks by explicitly identifying the objectives, target demographic, and finances. However, it is also important to understand the fundamental gaps between Android app development and iOS app development. 
Aside from the benefits of Android, companies that build applications for this framework must cope with the inconsistency of smartphones and models, which necessitates more time spent by QA Engineers on software testing. Because of the variety of Android devices, it is difficult to produce a product that is best suited to each model. 
The device is installed on smartphones, watches, radio tape recorders, refrigerators, and tablets from various manufacturers, each of which is attempting to offer its own "flavor" in a competitive market. As a result, applications do not necessarily function the same way, and engineers are unable to recognize all of the specifications of each device. 
For example, if you create a video recorder app, be aware that not everything will go as expected. For example, if the system is mounted on several computers, it can fail to detect the camera, flip the image, or have issues with video recording.
Read: Top 10 Advantages of Android App Development for Businesses
Which is better for development: iOS or Android? 
At the beginning of 2017, iOS and Android had captured an incredible 96 percent of the smartphone market, leaving all other operating systems well behind. Nonetheless, you must choose one of these two options. 
Business aspects of iOS vs. Android development: don't leave money on the table! 
How do you like your app to look? Sure, you want it to be lucrative and successful. And, believe it or not, it is all determined by the medium you have selected. How so? Let's take a closer look at this! 
Market share and consumer count 
5 years ago, in 2012, Android had a 21.5 percent share of the global smartphone market, compared to iOS's 61 percent. The situation has improved drastically in less than a half-decade. In 2017, Android accounted for 64% of the global smartphone market, which is double that of iOS (32 percent ). The figures speak for themselves. Of course, other demographic data should be considered, but having two future consumers instead of one isn't it great? So, in the first round of Android vs. iOS production, Android wins by one point. 
Typical sales 
You want your app to be successful as well as profitable. Everyone desires! You might believe that if Android has a greater slice of the pie, it also has a larger income. That is where you are mistaken. With an 82 percent increase in net sales in 2016, Android continues to lag behind iOS (which has grown by 60 percent during the last year). The contrast is stark: despite having half the number of customers, Apple App Store generated nearly 64 percent more sales. 
Download count
It can be self-evident that Android has more smartphone downloads than iOS. "What does it mean to me?" you may wonder. Maybe the revenue comparison of Android vs iOS apps sounds more appealing to you, but the fact is that Android apps make more money from advertisements. More downloads equate to more users. More users equal more ad revenue. That's what there is to it! 
Technical aspects: how to escape stumbling blocks? 
When deciding on a forum for a smartphone app, you should take technological considerations into account. They will assist you in determining which route is the cheapest, simplest, and fastest. 
Developmental complication 
When comparing the implementation difficulty of an Android app development vs. an iOS app development, Android falls short. And we could not even think of variations in programming languages. 
The primary challenge is fragmentation. iOS is only available on a few Apple devices: the iPhone, iPod, and iPad. Furthermore, according to the most available figures, more than half of users upgraded their operating systems to the new version (iOS 11) within the first three weeks of its release. This figure is now as high as 80%. 
It simplifies the lives of iOS developers. Since you must design your app with a limited number of smartphones and operating systems, the production process moves more quickly. But when it comes to Android app development, it's a complete shambles. On Android, there are hundreds of smartphones and tablets with varying screen sizes and aspect ratios. That is, the app should be appropriate for both of them. Or, at least, for the most part. 
The period of development 
After reading the preceding passage, you will be able to guess on which platform you can spend the most time developing your app. It is, indeed, Android. And, once again, due to its fragmentation. As a result, by comparing Android app development to iOS app development, the latter has less work to do. Some say that Android developers take 30–40 percent longer to build a mobile app while using a simple programming language (for Android, use Java or Kotlin, for iOS, use Objective-C/Swift). And we're trying to save time and money.
Publication 
Until now, it seemed that iOS app development was simpler, quicker, and less expensive. And if the app is done and ready to dominate people all over the world, there is one crucial step left to complete: uploading to the app store. The Google Play Store allows you to upload the app for a one-time fee of $25 and without going through a lengthy and stringent approval process. In reality, your mobile app will be ready in a matter of hours. You can also run a live beta test or upgrade it quickly and anonymously. That's it! 
Read: Is Mobile App Mandatory For Your Business In 2021?
In conclusion 
The fight between Android app development and iOS app development appears to be intensifying. Without a doubt, each platform has advantages and disadvantages. Furthermore, if the first was fine, why would we need the second?