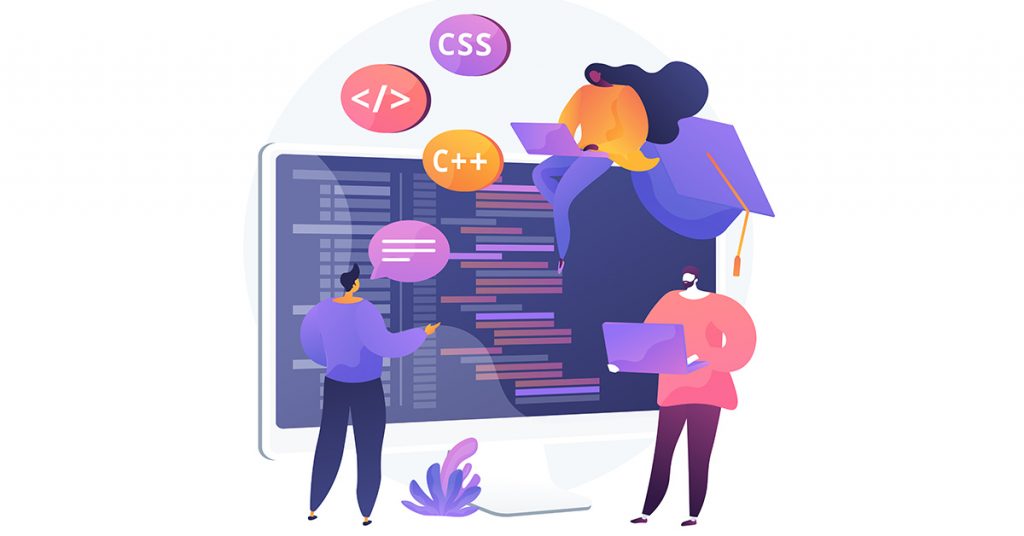 The Android operating system dominates the booming smartphone network, accounting for more than 85 percent of the global market. As Google releases newer models with enterprise-friendly functionality and improved security, entrepreneurs seem to be eager to get a slice of the pie with the aid of a personalized Android app. Google Play now has over 3.3 million downloads, and the figure is rapidly growing, all thanks to a robust mobile app development company.
In other words, Android app development services are rapidly expanding. Here are the top ten market advantages that force businesspeople to choose feature-rich and future-ready Android apps developed by a mobile app development company.
Read: How Will Android 11 Features Impact Your Mobile Application
Android App Development Advantages for Businesses
Seamless Customization Options
Android is a flexible system that allows for a great deal of versatility. All you get is a unique and intriguing business app with a variety of features. Android is a versatile operating system that can accommodate a wide range of changes, from basic to complicated. This platform will easily solve your company requirements. To meet evolving needs, Android also allows you to combine and upgrade different tools and data processing features. To reap the rewards, what you need to do is recruit a top mobile app development company.
Robust Security & Seamless Marketing
Google has rolled out several business-friendly features in recent Android updates beginning with Lollipop. In terms of data protection, this program currently outperforms its Apple equivalent. Malware is also having difficulty locating the data structure. In addition, an automatic system can give users occasional updates to keep them up to date. Furthermore, because of the platform's popularity, you can easily promote your Android app. In certain ways, Android OS will provide you with both protection and a competitive edge.
The Google Ecosystem
This is one of the most significant benefits of using an Android app. While several Google resources are available in iOS, deep integration is still lacking. With a customized Android app for your company developed through a mobile app development company, you can provide your app users with the advantages of Google's apps and services. Furthermore, once Google launches a new service or program, it can run smoothly on your Android app.
Less Time Required To Market
To gain a strategic advantage over your competitors, you must develop a business app as quickly as possible. Android software development tools can help with faster development and easier adoption of preferred functions. Experienced Android developers will create an app for your business in less time, giving you the advantage of a lower TTM. Also, if you need to change the app to meet new specifications, you can do it easily.
Read: Learn Development of Android Apps with these 10 Brilliant Applications
Leverage The Power of Wearables
Wearable technology is now the latest standard in the business world. Wearable electronics are gaining traction as an innovative contact tool. Smartwatch alerts are also becoming common, and they are controlled by Android smartphone apps. According to statistics, more than 54% of businesses have adopted a BYOW (Bring Your Own Wearable) scheme. Wearable technology can be integrated with the current business structure with the aid of an enterprise-grade Android app.
Possibility of Innovation
The Android platform's greatest asset is its worldwide reach. If you wish to reach a specific demographic with ground-breaking technologies, Android app developers will assist you by using cutting-edge resources and technological advances. At fair prices, you can get high-end app solutions that integrate new technologies like AR and VR. In several ways, Android has a wide range of possibilities for creativity and opens the door to new market prospects.
Constant Platform Evolution
Do you realize Android app development is still evolving? Several well-known firms, like Samsung, manufacture Android smartphones. They need to introduce new features in order to remain competitive, and the Android app development community easily adapts to them. Android OS added NFC, mobile payments, and HD screens. When you choose an Android version, you still have access to this ever-changing network.
Custom ROM support
Custom ROMs make it simple to adjust the app's appearance and results. Through downloading custom ROMs, you can configure Android devices to suit your business model and strategies. The majority of ROMs are entirely free since they are created as a hobby by a community of core developers. Such ROMs will bring about fundamental improvements in the way mobile applications are developed, and companies can reap the benefits. More information on ROMs can be obtained from a reputable Android app production firm.
An Apt Platform For BYOD For Consumers
BYOD and mobility models are becoming more popular in a variety of market sectors. Both of these methods have improved contact and teamwork in the workplace, regardless of distance or time. Android's dominant market share makes it simple to execute the BYOD strategy. Your workforce would be more likely to use an Android-based business app. Android is available on a variety of smartphones, and all of these devices are affordable to people of all economic backgrounds.
Ensure Higher ROI
Android's Software Development Kit (SDK) is freely available to users as an open-source tool. Furthermore, Android software creation is inexpensive. The whole development period is not prohibitively expensive if carried out by a reputable mobile app development company. Furthermore, Android app developers can easily incorporate the material design, and you can get an entertaining and immersive Android app at a reduced cost for reaching a large global audience. In summary, a personalized Android version outperforms its Apple equivalent in terms of ROI.
Read: Top News Applications For Android and iOS Devices
Conclusion
Since Android is the most popular and widely used OS, there is a strong demand for capable Android apps. An entertaining Android app provides companies with massive access to a vast user base while requiring relatively little traditional marketing activity. However, all performance is contingent on the functionality of an interface and is entirely dependent on various variables such as personalization, ease of use, and strategy. A trustworthy and knowledgeable IT partner will assist you in accelerating business growth with an Android app while reducing the administrative burden of IT management activities on the management team.