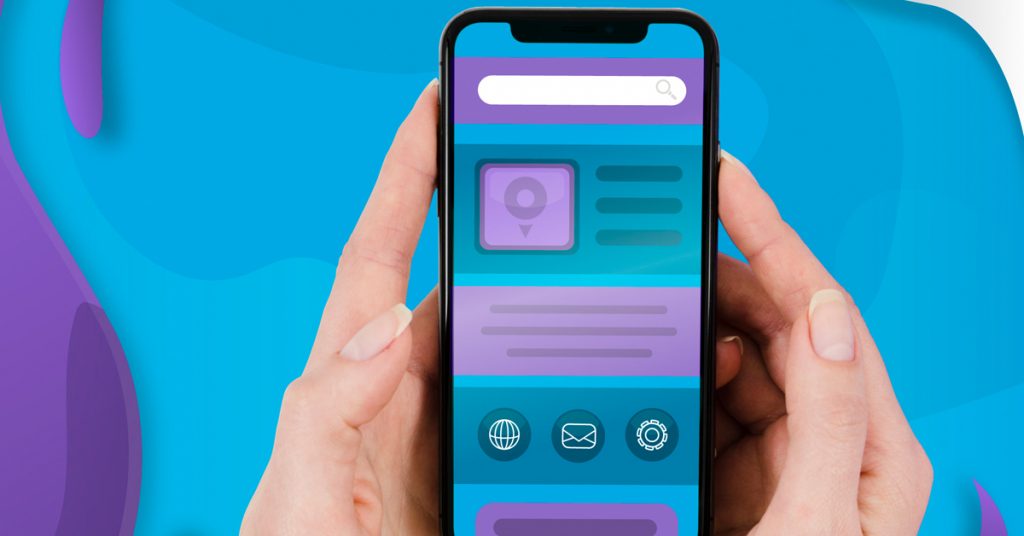 Do you know how to advertise an app without incurring any costs? Developing an app through an app development company opens the gates to a whole new universe. It provides you with a completely new experience. Since building it, you will be able to see if it develops day by day or if it is discarded. The outcome is determined by how successfully you use your time and resources to sell your app. So, how can a smartphone app be promoted or What is the best way to advertise an app? In this post, we will have a look at 10 creative ideas that can help you in promoting your app absolutely for free! Let's get it started!
Read: Digital Marketing Trends 2021
Ensure App Optimization
The first step that an app development company need to figure out how to sell an app is to refine it. ASO is the set of tactics for ranking higher in app stores. It contains all that happens in it, from the app's name to the app's pricing. It analyzes keyword significance in the same way as SEO does. It also relies on reviews and ratings from the app's viewpoint. People can download the software if you customize it. 
Deploy Beautiful Screenshots
The second approach on how to advertise an app is to create excellent screenshots through a Digital Marketing service. In reality, it is part of the app store optimization process. However, I want to emphasize this point because it is one of the most popular mobile app marketing concepts. It is generally overlooked how powerful and convincing they are. Users examine screenshots to see what is in store for them. Captions and graphic features can be beneficial. Users can best appreciate the functionality available inside the app by looking at the screenshots, so your preview as screenshots are extremely important for product promotion. Take, for example, Vine. Looking at screenshots will help you understand what the app has to offer.
Run Offers or Sell At a Promotional Price
Another smartphone app marketing strategy opted by an app development company is to deliver a discounted price. Don't ignore that the app's customers are unfamiliar with it! As a result, in order to make the app fair, you must have a competitive edge. You should have several coupon codes or coupons for in-app purchases or downloads, as well as a free version of the app to encourage further downloads.
Reply To All The Comments & Queries
It is important to respond as quickly as possible when users wish to talk with you or ask you a question. Responding to app feedback and queries demonstrates that you appreciate each customer. If consumers are dissatisfied with you, they can choose from a plethora of applications that have the same service as you.
Build a Microsite For Your App
Creating a microsite through a Digital Marketing service is another way to advertise the app. Along with a demo video, it is critical to leverage a website for your product or, whether you already have one, to add an exclusive section for your app to your current website. It could be a one-page website or a pop-up window. The main point here is to provide material that explains the functionality and advantages of your product, as well as links to your product, rather than just a standalone website or a part of an existing website. If you haven't yet released the app, you can gather email addresses from users through a digital marketing service who want to be notified when it does.
Publish Blogs Related To Your App
You will demonstrate your expertise on your blog by posting everything from posts to interviews, analysis to the news. Furthermore, you sometimes post the app's functionality, benefits, and updates. Write the story to help people appreciate the app's intent and how it can make their lives easier. 
Read: 5 Technologies Taking Social Media Towards Its Next Evolution
Deploy Social Channels For App Promotion
Be active on Facebook, Twitter, Google+, and LinkedIn, but particularly on the platforms where your future customers are most likely to be found. Share some action, such as a demo video, an update, sectoral news, or a trend. Find hot subjects and post something useful about them. Did you know that the #howto hashtag is one of the most popular on Vine? You can also make a how-to video in six seconds through a Digital Marketing service.
Leverage Influencer Marketing
In today's world, a Digital Marketing service takes on new forms based on current trends. They are now an important aspect of marketing. You can do your fair share! Find an influencer who may be interested in introducing your app and give them an email explaining your intentions. Creating genuine, real, and mutually beneficial partnerships with so-called social media phenomena would be a long-term investment in promoting your app. 
Market on LinkedIn/Facebook Groups
Joining developer and entrepreneur communities on Facebook and LinkedIn, in particular, will help you create great relationships. It allows you to talk about some bug, function, change, or benefit. You can also share the app with them and give them a promo code to check it out. Inquire about their thoughts on your app. This not only improves your popularity but also allows you to improve your app's growth. Increase your exposure on social media groups and forums to raise brand awareness and market your mobile app developed through a mobile app development company.
Comment On Relative Blogs
Leaving a message on blogs is another effective way to advertise an app. Be certain that the user profile on the blog on which you can leave a message corresponds to the profile of your target customers. Add a link to your app or website to your profile to raise awareness. Organic development by comments is an excellent way to improve native consumers and brand awareness.
Read: 9 Best Internet Marketing Strategies for Growing Your Business
Conclusion
We have clearly discussed what are some free mobile app marketing ideas or how to sell an app without spending anything that is leveraged by an app development company? There may have been some things left out, but we quickly discussed suggestions about how to promote an app. These pointers will certainly help you in promoting your app without incurring any monetary costs.