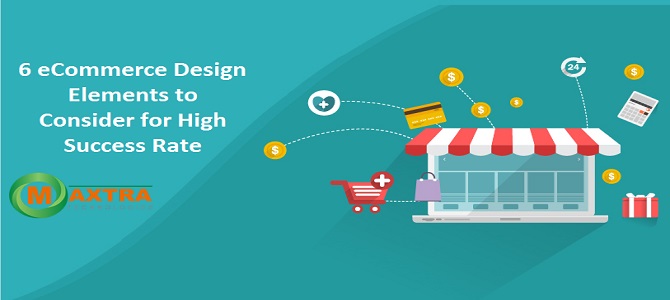 "Change is only constant"
We all have heard and experienced this rule – in business as well as personal life, right? If you are not changing, you are not growing, especially if the age of online businesses where companies keep coming up with the new strategies to engage with their customers while maintaining a good relationship with them.
It's the eCommerce sectors that need frequent strategy upgrades to meet their customer expectations. If you are looking for the productive ways to increase sales on your eCommerce website, the first and foremost things to remember for you is –good website design and a powerful SEO strategy can help you unleash the real potential of your eCommerce business without any hassles.
You must be thinking – we are already having a good website design and following SEO practices and reading this post is of no point. Then, you are wrong! Just showing up among the top positions in SERPs is not enough. You need to come up with better ways to encourage your audience for more product purchases. And, this post will outline some key strategies that you can implement to boost the performance of your eCommerce website.
But before you head for the right SEO strategy, make sure your eCommerce website development is done right. There are certain elements that you must take care to make your website user-friendly including:
Responsiveness – Since most of the users, today browse eCommerce sites on their mobile devices, make sure your website is responsive on mobile devices. It must have a good loading speed too.
Bold and Bigger Fonts – Showcase the best offers, discounts, and new arrivals with bigger and bolder fonts to catch the buyers' attention more easily.
Captivating Images – Make use of good pictures, precisely the pixel-perfect images that don't lose their richness on any mobile device, regardless of its size.
Intuitiveness – It is yet another important factor to cover on your eCommerce website. It should be intuitive enough that your customers can have a great shopping experience without having to face difficulties unlike the website with complex designs and structures.
Support Availability – Make sure you provide them with accessibility to get in touch with your support team – be it through chatbot, call, or email.
Secure Payment Gateways – This is the most crucial part. You must ensure security for your customers' credentials if you want them to have a lasting and trustworthy relationship with your business.
Listed above are some of the design essentials that you must keep in mind for your eCommerce website. Next in the post is about SEO basics. Let's begin with the most fundamental yet significant steps for a successful eCommerce business strategy!
Focus more and more on keyword research regularly
Keep your product pages optimized
Include only the quality links
Make sure your site structure is perfect
Give the best user experience
Keep the content fresh and relevant
If you will start using the above-mentioned good practices for your eCommerce website SEO, you will be making more sales and increase your visibility in SERPs.
Once you will get the eCommerce website design and its SEO done right, things will be a lot easier for you.
For attaining success, you must focus on research, an eCommerce website, and a careful evaluation of your competitors. Get in touch with experienced eCommerce website developers at Maxtra. They will offer professional eCommerce development services while helping you to implement the right SEO techniques and strategies to witness skyrocketing traffic and increased sales.