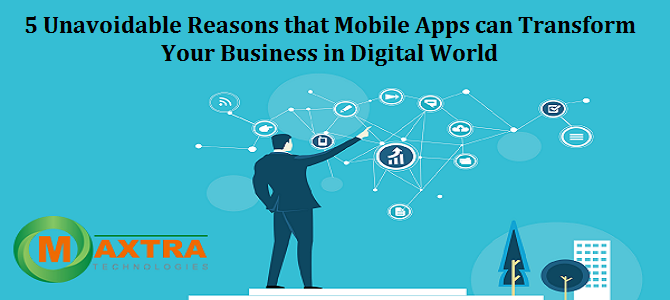 The digital world is overflowing with cutting-edge technologies. If your business is not evolving with a pacing speed, you will end up creating setbacks for your success. Be sure to follow all the technological trends to make your business lead without fail.
In the era of next-generation technologies, you cannot afford setbacks due to laidback approach, especially towards the trends that your customers are following. One such trend is custom mobile app development for enhanced business reach and communication. You can trust the statistics that prove mobile apps the fuel for business in the near future. This is something you might have already started noticing around you.
Even if you are offering your products at a relatively low price, it will be of no benefit unless you are reaching to your audience in their most frequently used mediums especially mobile phones and devices that allow them to check out the stuff and do shopping on the go – be it any home essentials, accessories, or clothes. They can get almost everything online. So, having a personalized business app would be a great move to take your business to another level of success.
Why You Need an App for Your Business?
If you are a small business or just newly entered into the business world, creating a super-attractive website will not be enough to give your business the required pace. It has become essential to have a user-friendly and intuitive mobile app to connect with your customers through their most preferred medium i.e. mobile.
A recent survey also revealed that 75% of the people check their mobile every hour and there is a continuous decrease in this time. Isn't it an easy guess to make how many customers you are losing by not being on mobile? You must understand that apps are rising quite high with improved concepts to make a user's life easy.
It won't be wrong to say that getting a custom mobile app for your business is key to marketing. If you will use it the right way, it can become the most powerful tool to expand your business drastically.
Here are 5 solid reasons that mobile apps are transforming businesses in the digital world:
It makes you visible for your potential and existing customers all the time.
It helps you build a brand and gain better recognition among the potential audience.
It helps you stand out from the crowd, especially if you bring out something truly customer-focused with the help of your mobile application development company/partners/service providers.
It helps you to increase the customer base at a relatively higher speed than the traditional means.
It serves as a revolutionary kick-off for your business – increased customers, business, and revenue.
Aren't these making a convincing argument to make a shift to mobile apps for better business and improved revenue?
Also, you can take an example of any big brand like Google. Even they are keeping their customer base maintained by providing complete services and product through apps. You have Gmail app in your mobiles, GDrive, and much more that makes your everyday business as well as personal life easy.
Just think about it – when you are experiencing so much ease through such mobile apps; your customers would also like to experience the same ease. You just need to find a good mobile application development company like Maxtra technologies that can help you with a custom mobile app.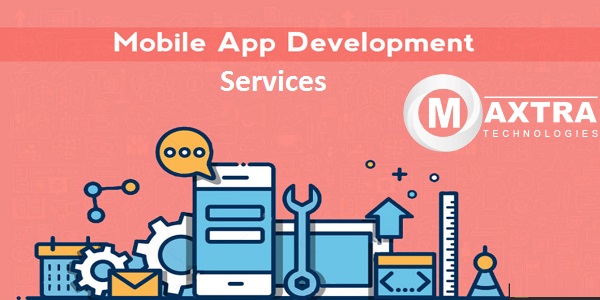 They have an experienced team to take care of the Custom mobile app development and Mobile app development services. They are reliable too. You can expect the on-time mobile app development from them.
If you have something specific in your mind, you can share it with the Maxtra team and they will shape your requirements into a mobile app that will communicate and connect with your audience exactly the way you want.