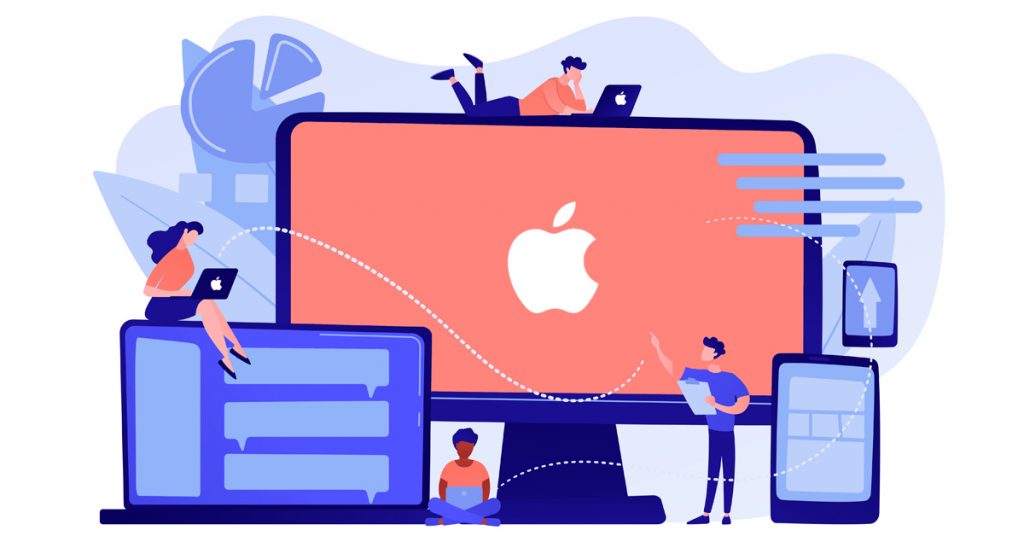 This is your chance to see what iOS, iPadOS, and watchOS will look like in the future. Apple has now published the first public beta versions of iOS 15, iPadOS 15, and watchOS 8. These are the next major versions of the iPhone, iPad, and Apple Watch operating systems. Unlike developer betas, these betas are open to the public and do not need a $99 developer membership.
The final versions of iOS 15, iPadOS 15, and watchOS 8 will still be released this autumn, according to Apple. Apple, on the other hand, plans to deliver betas every few weeks over the summer. It's an excellent method to repair as many problems as possible while also collecting data from a big number of people. 
Apple's public betas, as usual, closely track the release cycle of developer betas. Today, Apple also published the second developer beta of iOS 15 and iPadOS 15. So it seems that the first public beta is essentially the same as the second development build. 
But keep in mind that you should not install a beta on your main iPhone or iPad. The problem isn't just glitches; certain applications and functionality just won't operate at all. In rare instances, beta software may brick your gadget and render it inoperable. You may potentially lose data stored on iCloud. Exercise great care. 
The first public betas of iOS 15 and iPadOS 15 are now readily available to download. This is the software that will be installed on millions of iPhones and iPads when Apple's final version is released this autumn. But you don't have to wait that long to join up for and install the iOS 15 beta. Yes, you will get an early peek at new features such as Live Text, FaceTime for Android, and other privacy options. But if you're still undecided, here's some advice: Wait. 
Yes, the installation procedure is as simple as a few touches on the screen of your iPhone. Yes, you may revert to iOS 14 at any moment, but before you hop on the iOS 15 beta train, there are a few things you should know – particularly if you only have "one" iPhone or iPad. 
Here's what makes me think: Bugs. Battery life is inadequate. Apps that may or may not work. During the beta program, you will be exposed to one or more of these variables. If you're set on installing iOS 15 on your main Apple device, here's what you must know. 
A beta is so named because it isn't completed and will undoubtedly have flaws. The second beta of iOS 14.7, for example, has a problem that causes certain iPhones to fail to detect the SIM card within the phone. Your phone may as well be an iPod Touch if it doesn't have a SIM card. 
Such bugs and problems are very certain to appear in iOS 15 and iPadOS 15. Even if the problems don't entirely prevent you from using your iPhone or iPad, they will be vexing and may make the difference between getting work done and consistently sending messages, and having a paperweight. 
When Apple makes significant changes to the operating system and the underlying APIs that developers use to create new features and services, it usually means that previous developer tools are withdrawn or the way they function is altered. Even minor changes may cause an app to stop working entirely. 
I was testing an iOS beta a few years back and couldn't access my bank's app. It would start up and then force quit. Fortunately, the developers were able to provide an update that resolved the problem, but this is not always the case. 
And just because your applications worked well in beta 1, doesn't guarantee they won't break in beta 3. If you depend on certain applications on a regular basis, it's best to join the beta closer to the official release.
The most significant update in iOS 15 is the addition of a new Focus mode. In addition to "Do not disturb," you can set several modes – you can pick which applications and individuals you want alerts from, and you can alter your focus based on what you're doing. You can, for example, establish a Work mode, a Sleep mode, a Workout mode, and so on. 
Many new features are available across the board, including a new Weather app, updated maps in Apple Maps, a better version of FaceTime with SharePlay, and more. Safari has also received a makeover.
How to Download and Install iOS 15 Public Beta On Your iPhone
if you have an iPad, iPhone, or Apple Watch that you no longer need, here's how to download it. Go to Apple's beta website from the device you wish to use for the beta and download the configuration profile. It's a little file that instructs your device to upgrade to public betas as if it were a regular software update. 
Once installed, restart your device and go to the Settings (or Watch) app. There should be an update. Your device should automatically upgrade to the final version of iOS 15, iPadOS 15, or watchOS 8 in September, and you should be able to remove the configuration profile. 
Conclusion
This is not the final version of iOS, and although it's definitely stable and functional enough to test — the only app that broke on me was FaceTime while using Share play — I wouldn't say it's ready for daily use just yet. During my testing, it clearly uses a lot more battery power than I would anticipate, suggesting that it still needs to be refined. For this reason alone, I would not suggest installing it on your daily phone. 
Apple's iOS 15 includes many useful, well-designed, and quick new features that function well in this early version of the software, and there will be plenty more in the future. Consider it a polished version of iOS 14 rather than a significant advancement, although there are many improvements that nevertheless have a significant effect, whether owing to remarkable technology or daily ease.