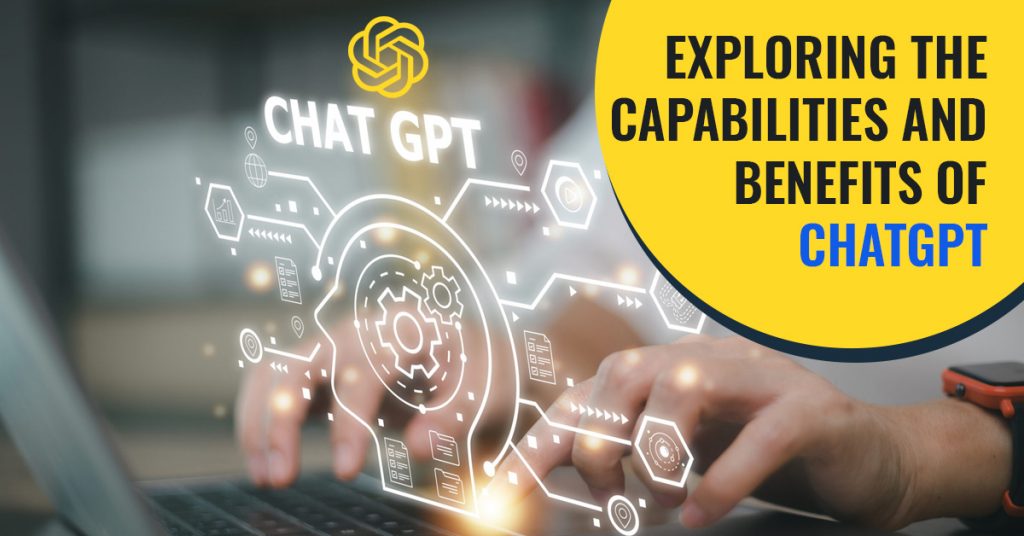 OpenAI's cutting-edge language model, ChatGPT, has completely changed how people engage with artificial intelligence. As one of the most advanced AI-powered chatbots currently on the market, it provides a variety of features and advantages that make it a great option for both businesses and people trying to improve their digital communication.
In today's blog post, we are going to explore the capabilities and benefits of ChatGPT. In addition, we will also help the readers know how it can help individuals and businesses achieve their goals. So, if you are looking to understand ChatGPT's capabilities and benefits, don't wander. This blog post will assist you in every possible manner and let you know everything about ChatGPT.   
Have a Glimpse at Features of ChatGPT
1.Processing Language Naturally
With the use of extensive natural language processing algorithms, ChatGPT can accurately understand and react to human language. This implies that clients can communicate with ChatGPT in the same manner as they would with a human being, by using natural language.
2.Customization
Based on user information and previous interactions, ChatGPT can tailor its responses. As a result, it may give the user more relevant and helpful recommendations and responses that are specifically personalized. For example, you can use it as a chat messenger and specify your personal or professional requirements. Furthermore, it will immediately start describing the best possible solutions within the least time.    
3.Supports Multiple Languages
ChatGPT is available to several users worldwide; thanks to its multilingual support. Moreover, businesses that operate internationally or have a broad customer base will find this option for several purposes. Due to its compatibility with different local and international languages, it provides ease of communicating with people who use different languages.     
4.Adaptation and Learning
On the basis of user interactions and feedback, ChatGPT is intended to learn and modify itself over time. This indicates – it can enhance its suggestions and answers over time, resulting in a better user experience. However, it keeps itself up to date and keeps adding new functionalities and upgrades from time to time. 
Take a Look at Perks of ChatGPT 
1.Improved Client Experience
By answering questions and making suggestions in real-time, ChatGPT may assist businesses in giving customers a more smooth experience. As a result, it can help in increasing brand loyalty and revenue and customer happiness too. However, doing so will without a doubt increase customer satisfaction and experience with your services. 
2.Improved Effectiveness
The workload on customer support staff will be reduced with the introduction of ChatGPT as it can manage several inquiries and exchanges at once. This can streamline operations for businesses and free up resources for other crucial duties. As a result, you as an individual find effectiveness in your professional life. Moreover, you as a business owner may also use this tool to streamline communication need to ensure business growth.   
3.Available Always
As ChatGPT is accessible around-the-clock, users across the world can also communicate with this AIL tool from any location in the world at any time. However, businesses that operate in many time zones or have clients all over the world may find this to be of great benefit. In addition to this, you don't need to see in-person support for any real-time aid as it can give access 24 hours a day. 
4.Cost-Effective
For firms looking to enhance their digital communication, ChatGPT is a viable option. It is the best solution for organizations of all sizes since it can manage a high volume of interactions at a fraction of the cost of hiring additional people.
In Conclusion, 
ChatGPT is a strong and adaptable AI-powered chatbot that provides a variety of features and advantages. However, it may assist individuals and organizations in achieving their objectives and staying competitive in the modern digital world. From boosting productivity and cutting expenses to improving customer experience, it takes care of everything. You should look into ChatGPT if you would like to improve your digital communication.
I hope! You have clarified your concerns by reading this blog post in a proper manner. However, you can also determine additional support and the latest updates about the same topic. To perform the same course of action, you will have to keep checking our website from time to time.